UPSers Doing More
Giving Back to Those Who Gave So Much
UPS is a long-time supporter of veterans, and this is just one story of how UPSers have gotten involved with initiatives that give back to those who've given so much to our country.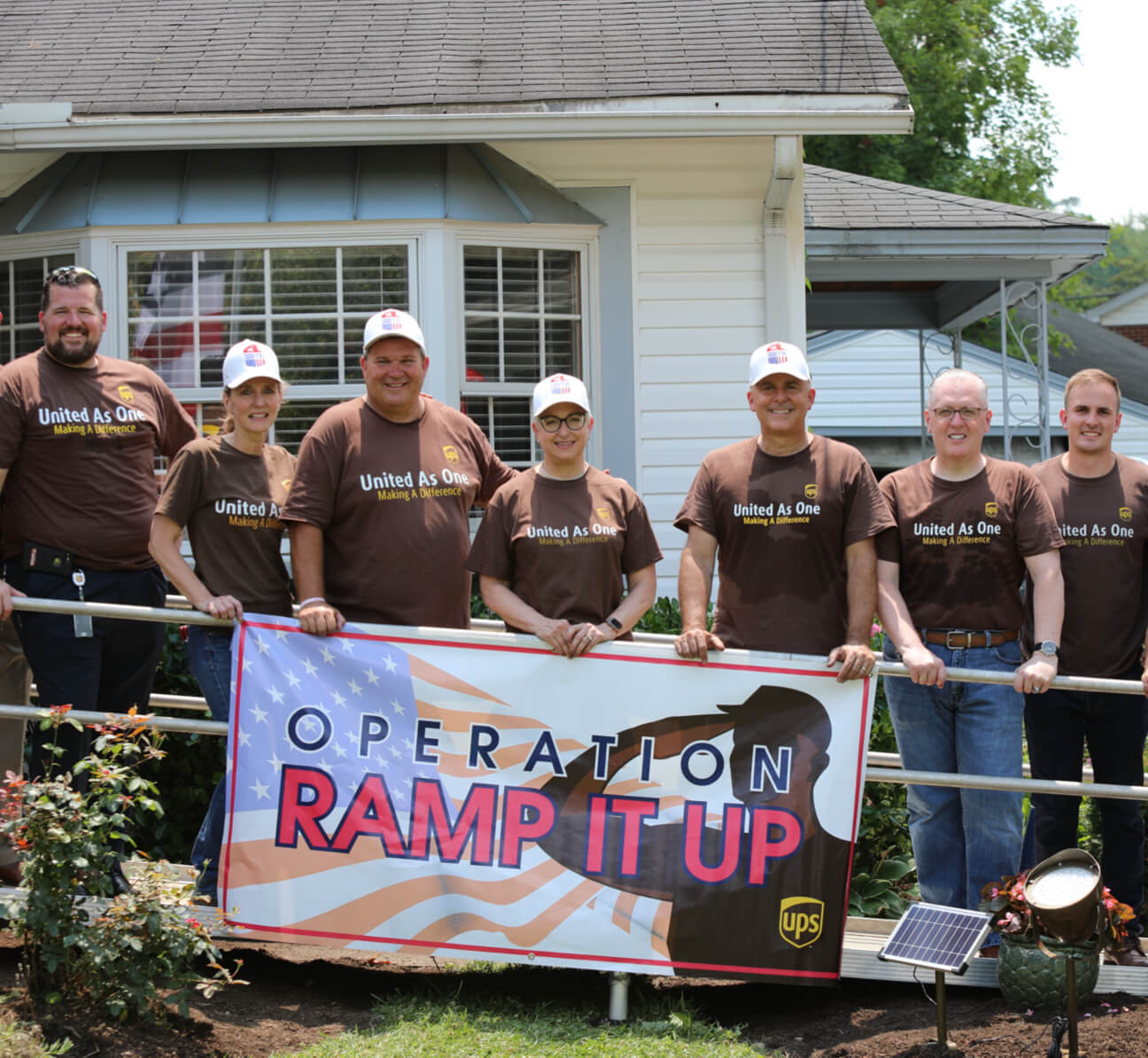 What Will You Do to Serve Those Who've Served?
Across the globe, UPSers like driver Greg Schneider donate thousands of hours to volunteer projects each year. Schneider began working for UPS when he was in high school, loading packages into UPS trucks and trailers. It's the only company he's ever worked for during his 36-year career. But these days, it's not his only "job." As the volunteer coordinator for UPS in the Ohio/Kentucky River Valley area, Schneider started "Ramp it Up for Veterans"—a project that installs ramps for veterans in need. The UPS Foundation buys the materials, and UPS employees volunteer to install them. From Ohio to Seattle, UPS reps have come together to build more than two dozen ramps for veterans.