Healthcare Compliance Supervisor
Full-Time
Shepherdsville, Kentucky
Travel: No
Job ID: 315664
Zip Code: 40165
Street Address: 1860 OUTER LOOP BUILDING 2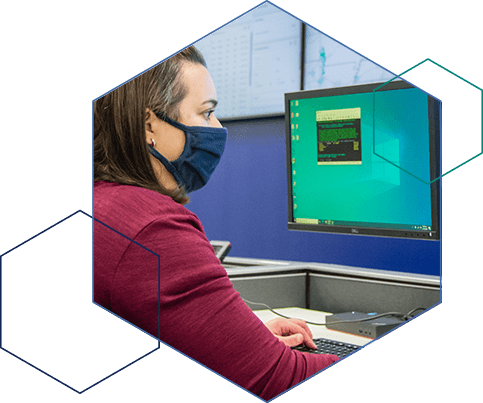 The work that keeps the world going
Who takes care of the healthcare supply chain? We do. Every day, we're delivering what matters for healthcare customers—and patients—around the world. Our professionals make sure every step is executed with a level of expertise and service that has made us an industry leader. Join more than 6,000 healthcare logistics professionals who keep some of the most important packages in the world moving.
Benefits
Medical, Dental, Vision & more


after 30 days

401(K) plan with match

Growth from within
Benefits Disclaimer
The benefits and compensation information provided on this website are for informational purposes only. Not every product or service is available or applicable to every employee and the availability of a product or service is subject to change. UPS reserves the right to alter or delete the information provided as required by UPS' business needs.
Healthcare Compliance Supervisor
Full-Time
Shepherdsville, Kentucky
Job ID: 315664
Zip Code: 40165
Apply Now
UPS Supply Chain Solutions (SCS) is currently seeking an experienced and dynamic Healthcare Compliance Quality Assurance (QA) Supervisor to oversee Quality System components in our warehouse operation, and to act as a customer liaison within UPS SCS. Does this sound like your ideal opportunity? If so, we want to hear from you!
Responsibilities and Duties
Oversees and ensures operational compliance with all aspects of the UPS Quality System within the facility
Communicates quality policies and objectives to ensures goals are met
Identifies training needs and works with QA Manager and QA Trainer to develop consistent and effective training plan
Releases "Quarantined" products into goods upon receipt of documentation from the client
Conducts product releases according to Standard Operating Procedures and client work instructions
Provides quality assurance expertise and serves as a resource for UPS SCS personnel and clients
Maintains knowledge of all quality/regulatory requirements by attending courses and seminars quarterly, by maintaining memberships to various quality organizations, subscribing to pertinent periodicals, and by pursuing certifications through ASQ
Conducts random checks of inbound receipt put-a-ways for accuracy
Verifies system identifies "quarantined" and "released" products accurately, and seeks quality process improvement opportunities
Conducts quarterly GMP audits of all warehouse operations, and guides warehouse in determining root cause of discrepancies and development of corrective actions
Conducts client audits
Facilitates change control process when changes are made to client work instructions, and forwards changes to QA department for appropriate signatures and proper distribution
Maintains communication with QA Manager supplying reports as requested

Knowledge and Skills
Strong communication skills both written and oral
Strong interpersonal skills with ability to interact with positions at various levels, and regulatory agencies
Working knowledge of document control systems/procedures
Proficiency with Microsoft Office
Critical thinker with ability to solve complex problems
Ability to handle multiple tasks and changing priorities concurrently
ASQ (CQM, CQE, CQA), RQAP-GLP, and/or RAPS certification - Preferred
Healthcare experience, including 21 CFR related to cGMP, PMDA compliance and DEA/FDA knowledge - Preferred
UPS is an equal opportunity employer. UPS does not discriminate on the basis of race/color/religion/sex/national origin/veteran/disability/age/sexual orientation/gender identity or any other characteristic protected by law
Apply Now
My coworkers are more like family—we consistently help and look out for one another."

Being an intern at UPS encouraged me to grow in ways I never envisioned. I had a great experience and worked on impactful projects. Now, I have a full-time professional role at UPS."

With mentorship and on-the-job training, I'm continuing to grow. I couldn't be happier with my first full-time career."
Get Job Alerts
Take another step towards your career at UPS
You Belong At UPS
We are better together. We are stronger united. We are UPS
Learn More