Technology Support Associate
Primary Location

6060 CORNERSTONE COURT W

, San Diego, California
Job ID R23028867
Full-Time
San Diego, California
Level: Varies based on position
Before you apply to a job, select your language preference from the options available at the top right of this page.
Explore your next opportunity at a Fortune Global 500 organization. Envision innovative possibilities, experience our rewarding culture, and work with talented teams that help you become better every day. We know what it takes to lead UPS into tomorrow—people with a unique combination of skill + passion. If you have the qualities and drive to lead yourself or teams, there are roles ready to cultivate your skills and take you to the next level.
Job Description:
Technology Support Associate
The UPS Store, Inc., a wholly owned subsidiary of UPS is the world's largest franchisor of retail shipping, postal, printing, and business service centers. The UPS Store® has over 4,800 independently owned locations in the U.S., Puerto Rico and Canada. We offer competitive salaries and a comprehensive benefits package that includes health, dental, 401(k) with company match, retirement plan, tuition reimbursement, discounted stock purchase plans and more.
The Technology Support Associate provides users with support services for corporate standard technology products. He/She conducts hardware and software planning and provides technical advice and informal training to customers. This position organizes and coordinates activities for installing, deploying, and upgrading software, hardware, and network facilities. The Technology Support Associate troubleshoots and restores routine technical service and resolves equipment problems using established processes and procedures. He/She collaborates with staff to deploy standardized support practices and procedures. This position coordinates implementations and facilitates activities to support programs and projects.
The Technology Support Associate manages, plans, and administers installation and decommissioning activities to expedite initiatives. He/She drafts and maintains policy, standards, and procedures to document processes. This position manages team training to optimize resources. The Technology Support Associate manages and maintains customer relationships to track and measure service levels. He/She collaborates with Information Systems technology providers and vendors to ensure services are consistent and meet expectations. This position supports long-term planning to ensure future service level expectations are met.
Other Duties
- Performs basic installations to provide system upgrades.
- Inspects installations to ensure optimal operation.
- Documents and reports completed work to meet departmental requirements.
- Installs and configures standard technology products to complete customers' work orders utilizing approved tools and following defined practices.
- Applies basic systems testing to verify with user groups that installations are operating effectively.
- Receives and completes requests for support and services to ensure compliance with procedures.
Preferred Competencies
- Applies Information Systems Knowledge: Demonstrates an understanding of the basic need for technical support in a business; demonstrates awareness of the primary uses of technology by business representatives, demonstrates a basic understanding of the systems of the enterprise.
- Applies Network Technology Knowledge: Demonstrates understanding of principles of network technology; reads component diagrams, conducts basic troubleshooting, sets up and undertakes routine preventative maintenance on components used in
voice and data networking; reports on problems and recommends expenditure to take remedial action, where appropriate.
- Detail Orientation: Captures/documents specific and accurate information; learns subjects thoroughly and in detail; completes work with thoroughness; supplies appropriate details when requested; maintains organized files.
- IT - Problem Management: Monitors actions to investigate and resolve incidents and problems in systems and services.
- Technology Knowledge: Demonstrates a general understanding of technology used by the company; communicates basic technological concepts and terminology; applies standard technology in daily work.
MINIMUM QUALIFICATIONS
- Bachelor's Degree (or internationally comparable degree) – Preferred
- Bachelor's Degree (or internationally comparable degree) – Computer Science or a related field - Preferred
- A+ Certification – Preferred
- Experience with Networking Technology – Preferred
OTHER CRITERIA
Employer will not sponsor visas for position.
Employee Type:
Permanent
UPS is committed to providing a workplace free of discrimination, harassment, and retaliation.
Other Criteria:
Employer will sponsor visas for specific positions. UPS is an equal opportunity employer. UPS does not discriminate on the basis of race/color/religion/sex/national origin/veteran/disability/age/sexual orientation/gender identity or any other characteristic protected by law.
Basic Qualifications:
Must be a U.S. Citizen or National of the U.S., an alien lawfully admitted for permanent residence, or an alien authorized to work in the U.S. for this employer.
Benefits & Career Advantages
IT Professionals get a full slate of benefits and rewards.
401(k)

Full healthcare

Great Growth
Potential

Extensive training
opportunities

Scale of
technology
Career Path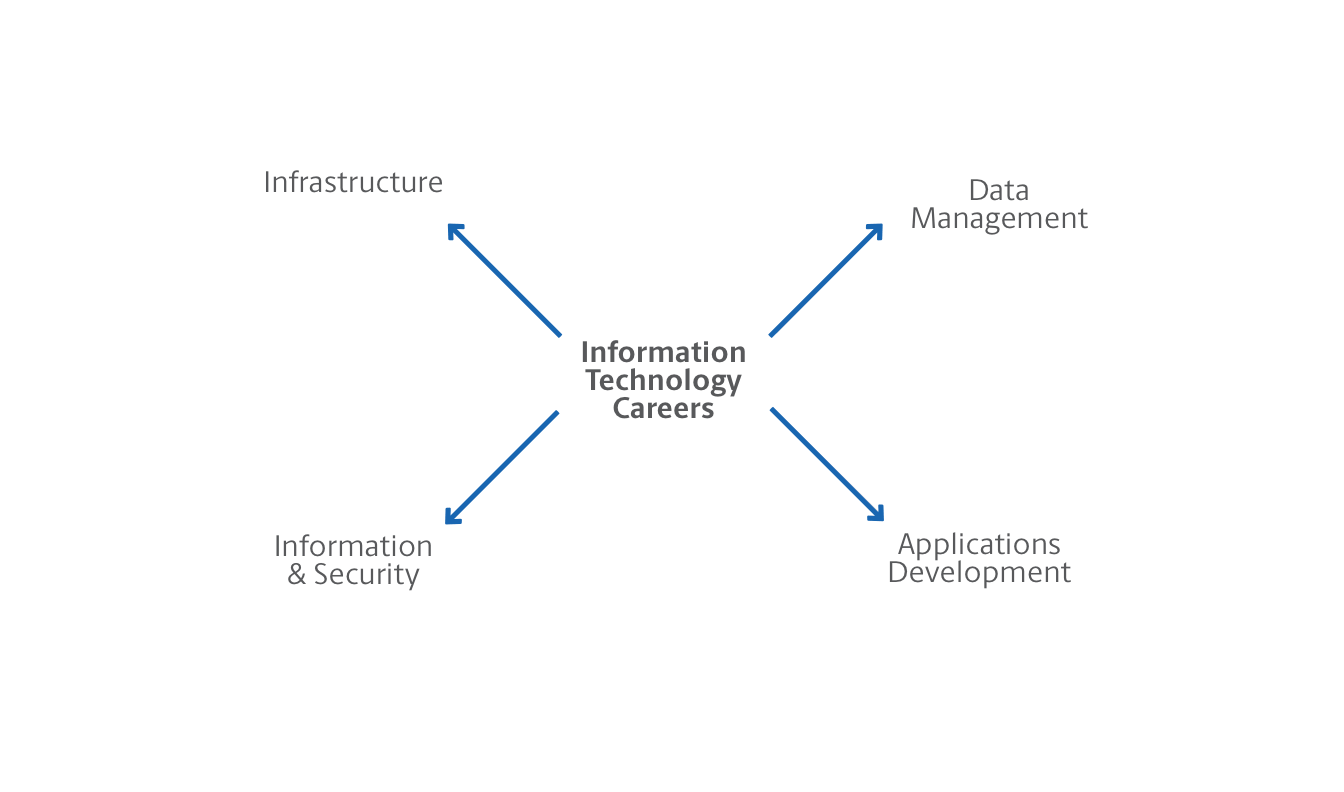 Location
A great career in IT is about more than just what you do at work. It's about your whole life - and where you live it. Explore these locations and find the perfect place to become you.
New Jersey

Parsippany and Mahwah

Georgia

Alpharetta

Maryland

Timonium

Kentucky

Louisville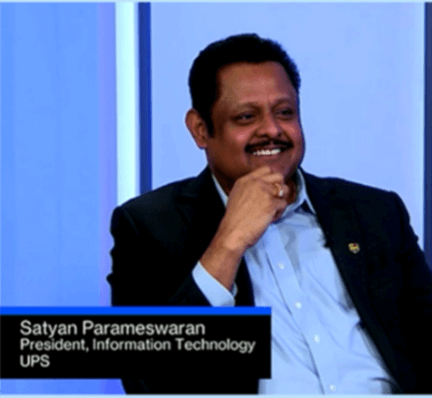 UPS I.T. Speaks With Bloomberg
Satyan Parameswaran, Vice President, UPS Information Technology (I.T.), Operations Technology (OPT), sat down with Lisa Abramowicz of Bloomberg TV to discuss intelligent automation and its effects on the UPS enterprise.
Learn More
UPS I.T. Overview
Join our team of experts in a variety of different specialties. We are more than you think- we are UPS I.T.
Learn More