Healthcare Compliance Quality Assurance Supervisor
STEAD, NV
Primary Location: RENO, NV - United States
Facility STEAD, NV
Job ID 217837
Zip Code 89506
---
Job Summary
The Healthcare Quality Assurance (QA) Compliance Supervisor communicates the quality policy and objectives to help ensure the maintenance of the overall healthcare compliance for the operation/department. He/She develops standard operating procedures (SOPs), reviews and approves client and facility work instructions, trains QA personnel and internal clients on SOPs and regulatory topics, and oversees the maintenance of the quality documents. This position participates in internal, client, and agency audits, and follows up on audit outcomes. He/She maintains knowledge of healthcare quality and regulatory requirements and assesses and addresses risks associated with transporting healthcare and food products. This position supervises specialists.
Other Duties
Consults with internal groups (e.g., Operations, Business Development, IT, etc.) and investigates and resolves healthcare issues to ensure compliance with rules and regulations.
Reviews policies, procedures, and regulations with clients to determine specialized requirements and ensure compliance.
Interfaces with client QA departments and attends sales presentations and business reviews to support the coordination of client activities.
Establishes and maintains quality policies and programs to ensure proper document and data control methods are utilized.
Assists in the development and maintenance of all necessary training material to ensure quality and accuracy of content.
Performs internal audits, interacts with internal auditees, and records information and observations to track and trend audit findings, take corrective and preventative action, and maintain proof of audits and documentation.
Preferred Competencies
Conducts Research: Identifies the business problem that requires research; identifies sources of information that are relevant to a problem; reviews literature and data related to the research question; summarizes information from data sources.
Incident Investigation: Applies established procedures for responding to incidents; determines and documents information pertinent to incidents; communicates resolutions or results to stakeholders.

Legal, Regulatory, and Compliance Knowledge: Applies knowledge of agencies' functions and regulations to compliance and enforcement activities; identifies routine situations where the organization may be out of compliance as well as the specific impacts of non-compliance.

Risk Management: Demonstrates a basic knowledge of risk management fundamentals.

Supply Chain Management: Demonstrates a basic understanding of supply chain concepts; identifies issues within a supply chain.

Technical Writing: Demonstrates a general understanding and use of grammatical rules; expresses ideas clearly and concisely; explains the relationship of effective writing to business objectives.
MINIMUM QUALIFICATIONS
Bachelor's degree in Healthcare or Science related field - Preferred
Healthcare related industry experience - Preferred
UPS is an equal opportunity employer. UPS does not discriminate on the basis of race/color/religion/sex/national origin/veteran/disability/age/sexual orientation/gender identity or any other characteristic protected by law
Apply Now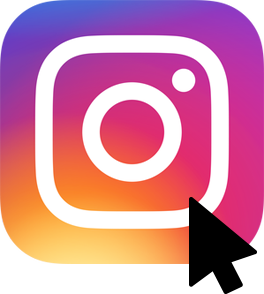 Future You
Loves

Our Instagram Page Follow Us
Jobs on the map
See where Future You will go.
Learn More
Get Job Alerts
Take another step toward Future You.