Senior Business Systems Analyst
Primary Location , Parsippany, New Jersey Job ID R23010066
Full-Time
Parsippany, New Jersey
Level: Varies based on position
Explore your next opportunity at a Fortune Global 500 organization. Envision innovative possibilities, experience our rewarding culture, and work with talented teams that help you become better every day. We know what it takes to lead UPS into tomorrow—people with a unique combination of skill + passion. If you have the qualities and drive to lead yourself or teams, there are roles ready to cultivate your skills and take you to the next level.
Job Description:
Job Description
The Senior Business Systems Analyst performs functions on highly complex projects and provides guidance to a team of BA's and Project Coordinators on large, cross-functional projects. He/ She serves as a liaison between the business community and Information Technology (I.T.) to support customer-facing projects. This position will collaborate with key stakeholders to document requirements, manage project plans, determine solutions, assist to addressing any project impediments and prioritizes demand in accordance with business needs and IT capacity. He/She ensures that project work conforms to quality and content standards, and stays current on industry best practices, standards, trends, tools and techniques.
Critical Thinking Problem Solving skills. Knowledge of SQL & PL/SQL along with experience with JAMA, Visio, BPMN, eliciting requirements and facilitating meetings. Knowledge of [Microsoft Office (Word, Project, Excel) Performs business analysis with minimal guidance and creates requirement deliverables for complex projects. Elicits and analyses complex business problems and needs. Stays current on industry best practices, trends, tools, and techniques. Builds solid relationships with all project stakeholders.
Minimum Qualifications:
Experience with Business Process Analysis 

Knowledge of Requirements Elicitation

Familiarity with Agile Business Analysis

Excellent written and verbal communication skills

Bachelor's degree in Computer Science or related discipline or the equivalent in education and work experience
Relationship Management:
Central point of contact between the Sponsor and the technical community

Promotes collaborative relationships between the SGI owner, Sponsors, BRMs, Domain Architects, IT Development

Coordinates with initiative stakeholders, interfacing application, system and product teams to enable a healthy exchange of information and resource support to drive on time delivery of changes to Production.

Facilitates discussions with impacted application and system teams to gain insight into priority of work and discuss trade off options that might serve to remove resource availability constraints. Key to this process is to know when to escalate to minimize impact to project delivery.

Provides status reporting to Strategy & Planning team and senior management
Product Vision:
Works with the Sponsor and project stakeholders to ensure that the initiative aligns with the overall product roadmap

Works with Sponsor and project stakeholders to identify and manage to a minimum viable product offering

Guides team and facilitate discussions on overall vision from the Sponsor and SGI owner, where necessary
Coordination:
Coordinates project definition based on input from stakeholders

Coordinates and reports estimate of cost and duration for a given initiative

Drives and supports the sponsor's intent of the initiative

Supports prioritization and tradeoffs of the initiative

Provides schedule for key milestones

Provides leadership and guidance to stakeholder team to keep Program Milestones on plan.
Requirements:
Participate in the development of requirements, user stories and user experience

Manages the scope of requirements to align with customer needs and product objectives
Problem Resolution:
Performs business risk/issue identification, management, and mitigation

Documents risks and issues

Facilitates resolution to business issues and ensure decisions align with customer and sponsor needs

Works with the individual User SMEs on issues and implementation of resolutions

Facilitates discussions regarding tradeoffs where needed within the funnel and cross-SDGs
Minimum Qualifications:
Experience with Business Process Analysis and Business Process and Requirements Elicitation

Knowledge of Business Process Analysis

Familiarity with Requirements Analysis

Experience with Microsoft Office 365

Experience with Planview Enterprise One and Project Place

Excellent written and verbal communication skills

Strategic Thinking / Critical Thinking / Decision Making

Project Management experience

Experience and understanding of Agile Methodologies

Meeting Facilitation

Leadership and Ability to Guide Teams

Bachelor's degree in Computer Science or related discipline, or the equivalent in work experience and education
Employee Type:
Permanent
UPS is committed to providing a workplace free of discrimination, harassment, and retaliation.
Other Criteria:
Employer will not sponsor visas for position. UPS is an equal opportunity employer. UPS does not discriminate on the basis of race/color/religion/sex/nationalorigin/veteran/disability/age/sexual orientation/gender identity or any other characteristic protected by law.
Basic Qualifications:
Must be a U.S. Citizen or National of the U.S., an alien lawfully admitted for permanent residence, or an alien authorized to work in the U.S. for this employer.
Benefits & Career Advantages
IT Professionals get a full slate of benefits and rewards.
401(k)

Full healthcare

Great Growth
Potential

Extensive training
opportunities

Scale of
technology
Career Path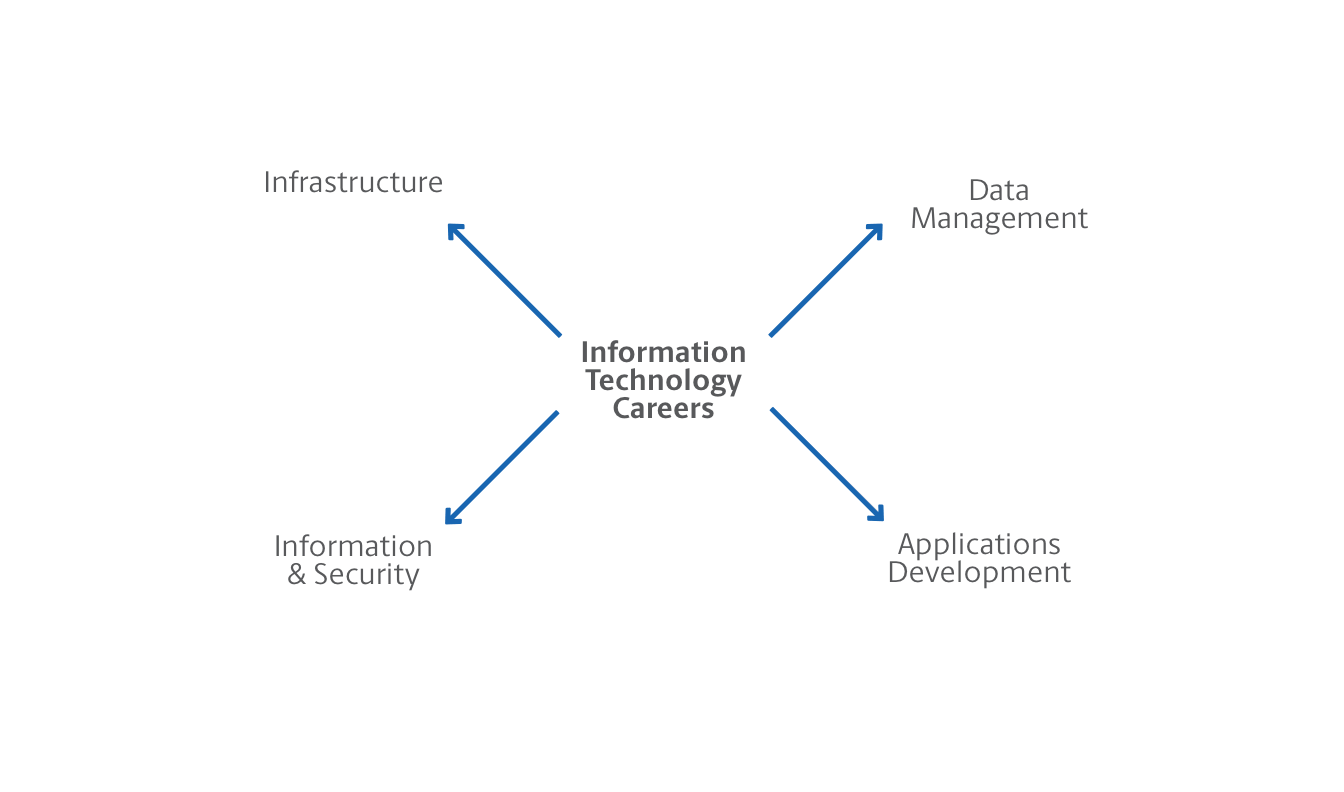 Location
A great career in IT is about more than just what you do at work. It's about your whole life - and where you live it. Explore these locations and find the perfect place to become you.
New Jersey

Parsippany and Mahwah

Georgia

Alpharetta

Maryland

Timonium

Kentucky

Louisville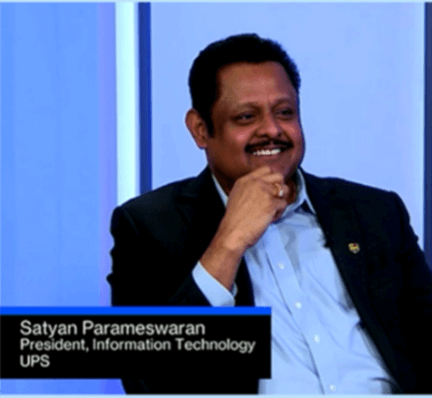 UPS I.T. Speaks With Bloomberg
Satyan Parameswaran, Vice President, UPS Information Technology (I.T.), Operations Technology (OPT), sat down with Lisa Abramowicz of Bloomberg TV to discuss intelligent automation and its effects on the UPS enterprise.
Learn More
UPS I.T. Overview
Join our team of experts in a variety of different specialties. We are more than you think- we are UPS I.T.