International Account Executive
Primary Location

643 West 43rd Street

, New York, New York
Job ID 343635
Full-Time
New York, New York
Level: Varies based on position
Job Summary
UPS is seeking a highly motivated and dynamic International Account Executive to join our winning team. If you're passionate about sales, an influential negotiator, and results driven, we want to hear from you!
This position is responsible for growing International small package, Trade Direct (TD), and Mail Innovations business by working with Senior Account Executives and Account Executives (AEs) to uncover and convert opportunities into producing accounts. The incumbent specializes in understanding a customers' international supply chain, positioning UPS advantageously, and assisting customers with International, TD, and Freight services shipping hurdles by implementing UPS solutions. This role develops pricing strategies, creates proposals, and trains Business Development personnel and clients on international, TD, and Freight services as well as performs post sale follow-up to ensure continued customer satisfaction.
This position contacts Account Executives to learn about their current selling strategies and customer contracts. The incumbent collaborates with sales teams (e.g., Account Executives, eCAMs, Technology Support Group [TSG], solutions engineers, etc.) to understand the scope of accounts, assign roles, develop strategies and objectives for sales calls. This position researches market trends, customers' websites, and competitors to position UPS solutions more advantageously. The incumbent verifies customs' compliance regulations to ensure packages do not violate compliance laws. This role creates strategies with AEs to determine the needs and objectives for international services.
Responsibilities
Researches existing UPS account history to obtain background information (e.g., pay history, shipping routes, etc.) to identify and prioritize top targets
Completes and submits requests to the Pricing Department to generate pricing; collaborates with brokerage to ensure appropriate import incentives are applied
Analyzes price quotes to verify accuracy and position the solution effectively to the customer
Trains, educates, and mentors the core sales force (e.g., AE's, Area Sales Managers [ASM], etc.) to improve the international, TD, and Freight shipping business acumen
Responds to internal requests (e.g., scheduling questions, international questions, training on tools and resources [price quotes, Worldship], etc.) to transfer knowledge
Monitors daily shipping activities to proactively identify problems and provide feedback
Visits customers' warehouses and distribution centers to better understand their shipping processes
Builds relationships (e.g., offering assistance, answering questions, etc.) to build and maintain trust
Obtains signatures for documents (e.g., contracts, Power of Attorney, North American Free Trade Agreement [NAFTA] certificates, Non-Resident Importer, etc.) to formally implement agreements
Monitors daily shipping activities to proactively identify problems and provide feedback
Preferences

Considers industry and financial trends when making decisions; understands critical aspects of business models and operating structures to provide input into decisions
Demonstrates an understanding of competitor's strategies and offerings; collects, analyzes, and interprets competitive information; identifies areas where UPS is at a competitive disadvantage and suggests ideas for improving its competitive position
Helps define and create specific documented account strategies; evaluates key financial indicators to establish account strategies; leverages sales and service resources to meet basic customer needs; recognizes overlap between customer needs and external industry trends
Demonstrates an understanding of business requirements or critical elements of a problem; identifies the impact of a problem on multiple areas of the business; recommends improvements to existing processes/programs
Identifies cultural issues that may impact business needs or customer solutions; applies cultural sensitivity when interacting with others outside one's own geography; leverages cultural awareness to address challenges when operating across different geographical areas; stays current on global and cultural trends
Uses negotiation techniques in less complex situations; recognizes potential impact of negotiation proceedings on the business; gains consensus from involved parties
Demonstrates an understanding of processes, procedures, and methods within small package operations; possesses knowledge of tools, equipment, and technology used in small package operations; identifies root causes of recurring issues and describes the general structure of small package operations
Establishes and maintains entry level contacts in customer organizations; builds relationships to further understand customers' business and objectives
Experience in the International Welcome Program
Experience as an International Specialist
UPS is an equal opportunity employer. UPS does not discriminate on the basis of race/color/religion/sex/national origin/veteran/disability/age/sexual orientation/gender identity or any other characteristic protected by law
Benefits & Career Advantages
Sales employees get a full slate of benefits and rewards.
401(k)

Full Healthcare

Career Growth
& Mobility

Comprehensive
training

Competitive Pay
Career Path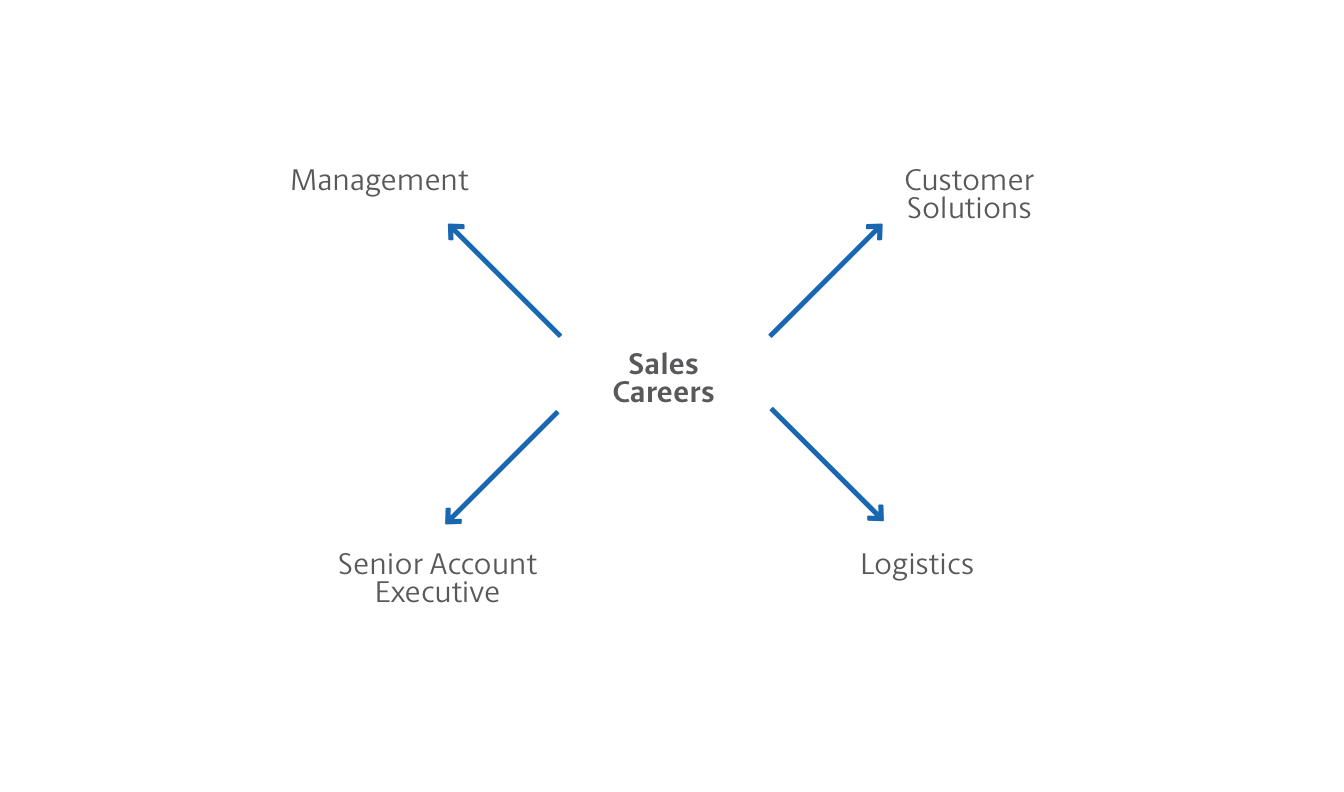 Career Snapshot
Opportunities to Grow

Strength of the UPS name behind you

Diverse team of experts

Creating custom solutions for businesses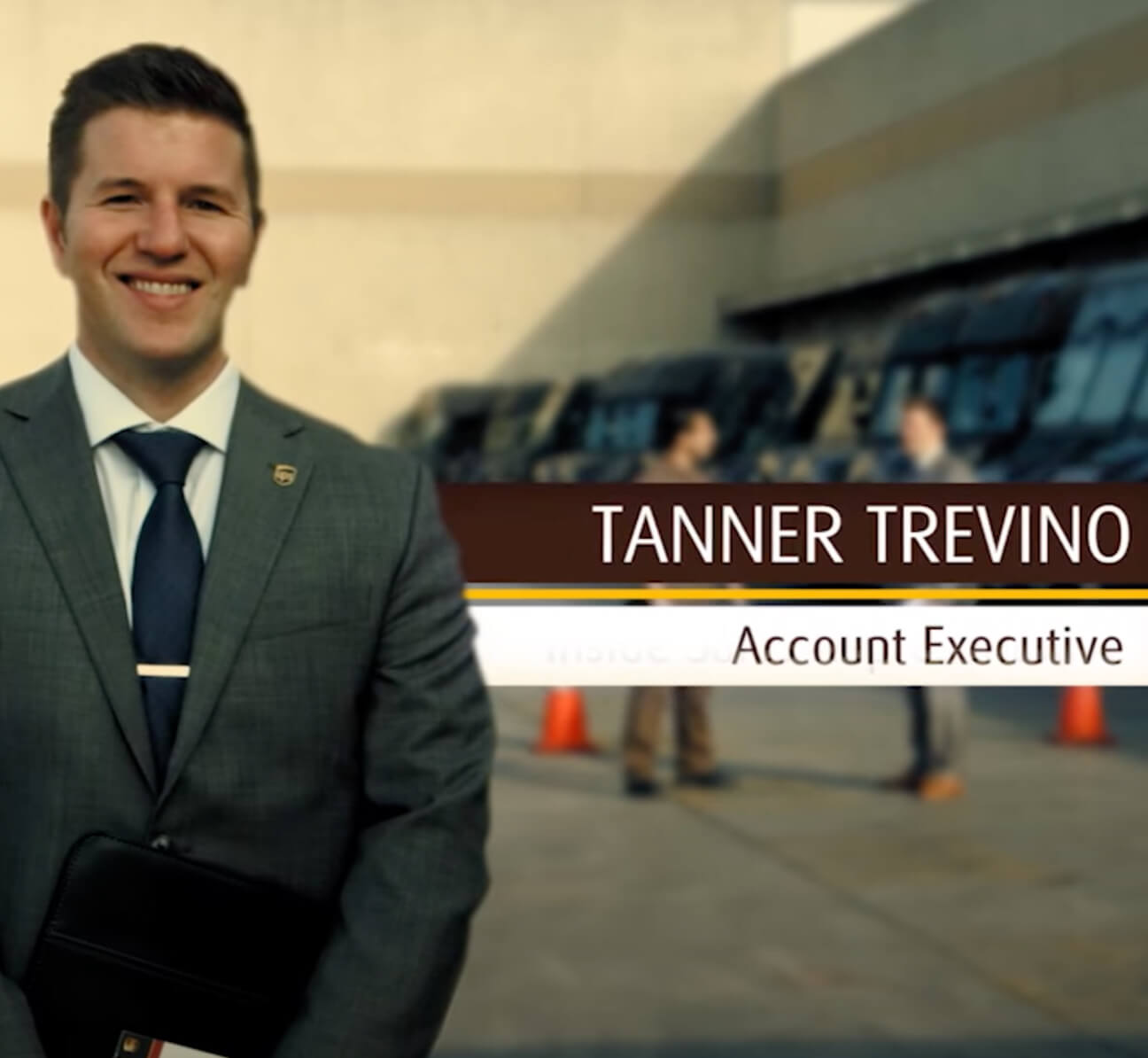 UPS Account Executives
Tanner Trevino, Account Executive, shares how he started in Inside Sales and has grown within our Business Development team.