Sr Systems Programming Analyst
Primary Location

340 MACARTHUR BLVD

, Mahwah, New Jersey
Job ID R23008285
Full-Time
Mahwah, New Jersey
Level: Varies based on position
Explore your next opportunity at a Fortune Global 500 organization. Envision innovative possibilities, experience our rewarding culture, and work with talented teams that help you become better every day. We know what it takes to lead UPS into tomorrow—people with a unique combination of skill + passion. If you have the qualities and drive to lead yourself or teams, there are roles ready to cultivate your skills and take you to the next level.
Job Description:
Sr. Systems Programming Analyst
We're the obstacle overcomers. The problem get-arounders. From figuring it out to getting it done… our innovative culture demands "yes and how!" We are UPS.  We are the United Problem Solvers.
About Systems Programming at UPS Technology:
Our Systems Programmers design and deploy infrastructure to the highest standards. They are highly determined individuals who serve as subject matter experts for supporting automation tools to increase organizational efficiency. As a UPS Systems Programmer, your skills will be put to the test working with large-scale automation solutions.
About this role:
The Sr. Systems Programming Analyst is responsible for research, evaluation, design, development, and testing of solutions in support of UPS operations through the entire life cycle. In addition, they lead efforts on third-party infrastructures, applications, and appliances (i.e., transaction, collaboration, communications protocols, application delivery, virtualization, and directory services).
He or she is responsible for planning, diagnosis of risk and system issues, and corrective actions to ensure continuity of operations.
Among the immediate needs are the design and development of system software and tools to enable production ready mobile solutions across all business units. These efforts often require the ability to develop and test system software on various mobile devices and may require working with vendor technical staff. In addition, the individual will assist to design and develop rapid prototype applications and to develop system software utilities as part of the Systems Engineering team. Candidate will need to work with embedded OS configurations (Android, Linux, Windows) across multiple target devices and appliances. Communication skills and vendor integration experience need to be coupled with the requisite technical skills. Previous experience with VMware's AirWatch MDM solution and/or tools to maintain version and patch level across hardware that runs embedded operating systems not supported by a traditional MDM is highly desired.
The Sr. Systems Programming Analyst will be responsible for multiple efforts such as UPS Premier, Smart Package-Smart Facility program and next generation global scanning among others.  In addition, the selected candidate may support development on asset tracking and micro location efforts, which feed our increased visibility vision, as well as design, select and development of next generation hardware solutions for UPS business units worldwide.
Candidate must apply technical breadth in areas including mobile/industrial devices, mobile operating systems, RFID, cellular/Wi-Fi/Bluetooth communications, and barcode scanning. A successful candidate will leverage existing, create new and maintain relationships with business representatives, application teams and operations.
Candidate must apply technical breadth in areas including mobile/industrial devices, mobile operating systems, RFID, cellular/Wi-Fi/Bluetooth communications, and optical scanning.
Minimum Qualifications:
Experience in TCP/IP, C# .NET, Xamarin and Technical knowledge of Hardware & Software
Knowledge of Client Server Architecture, .NET Environment
5 years of UPS operations knowledge
Preferred Qualifications:
Bachelor's degree in Computer Science/Engineering Discipline (EE/ME) or equivalent preferred.
Candidate with Engineering degree and 5 + years' experience
Employee Type:
Permanent
UPS is committed to providing a workplace free of discrimination, harassment, and retaliation.
Other Criteria:
Employer will not sponsor visas for position. UPS is an equal opportunity employer. UPS does not discriminate on the basis of race/color/religion/sex/nationalorigin/veteran/disability/age/sexual orientation/gender identity or any other characteristic protected by law.
Basic Qualifications:
Must be a U.S. Citizen or National of the U.S., an alien lawfully admitted for permanent residence, or an alien authorized to work in the U.S. for this employer.
Benefits & Career Advantages
IT Professionals get a full slate of benefits and rewards.
401(k)

Full healthcare

Great Growth
Potential

Extensive training
opportunities

Scale of
technology
Career Path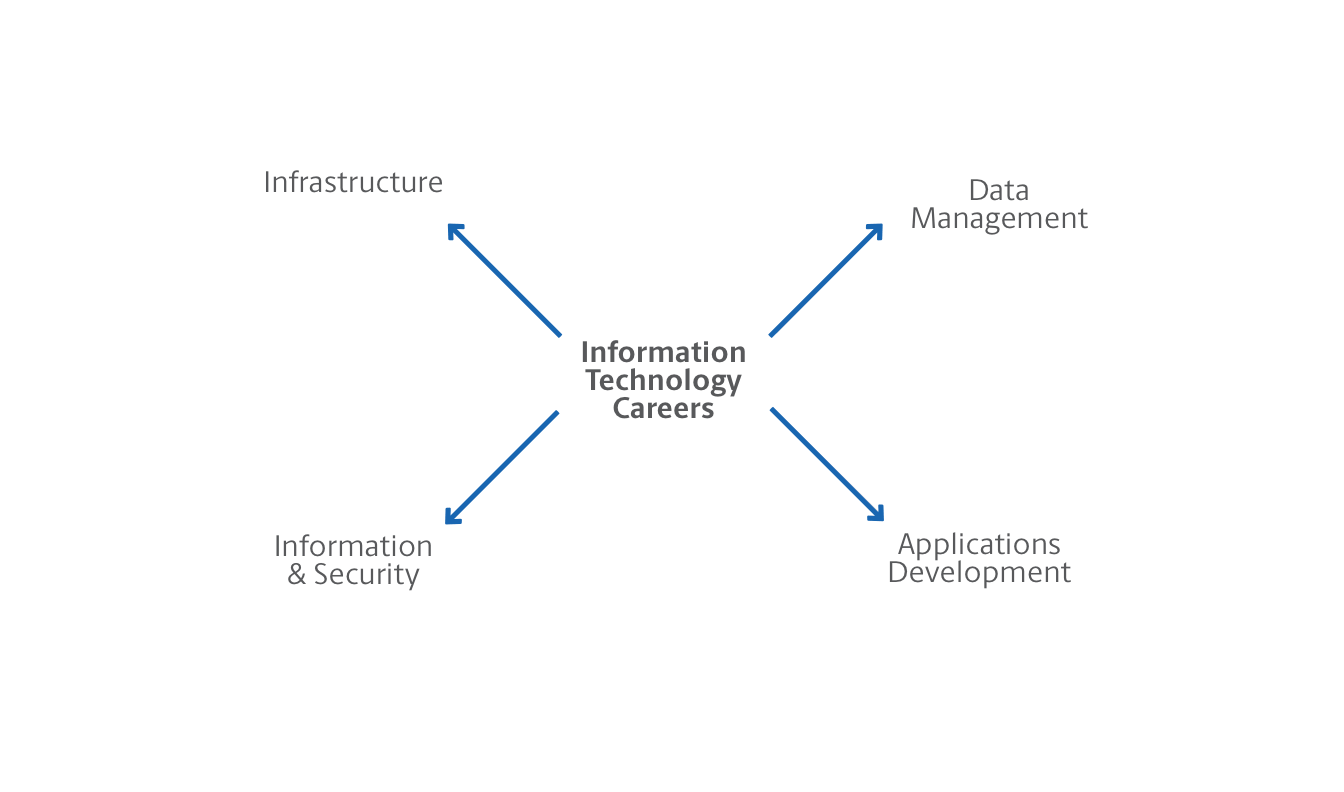 Location
A great career in IT is about more than just what you do at work. It's about your whole life - and where you live it. Explore these locations and find the perfect place to become you.
New Jersey

Parsippany and Mahwah

Georgia

Alpharetta

Maryland

Timonium

Kentucky

Louisville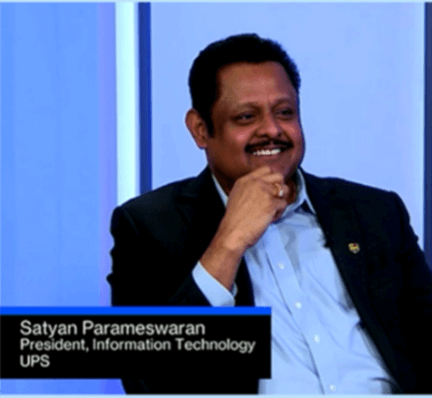 UPS I.T. Speaks With Bloomberg
Satyan Parameswaran, Vice President, UPS Information Technology (I.T.), Operations Technology (OPT), sat down with Lisa Abramowicz of Bloomberg TV to discuss intelligent automation and its effects on the UPS enterprise.
Learn More
UPS I.T. Overview
Join our team of experts in a variety of different specialties. We are more than you think- we are UPS I.T.
Learn More