Information Security Analyst
Primary Location

340 MACARTHUR BLVD

, Mahwah, New Jersey
Job ID 347072
Full-Time
Mahwah, New Jersey
Level: Varies based on position
Information Security Analyst
We're the obstacle overcomers, the problem get-arounders. From figuring it out to getting it done… our innovative culture demands "yes and how!" We are UPS. We are the United Problem Solvers.
About Information Security at UPS Technology:
Our top-notch Information Security team quickly finds and responds to real time threats. These critical-thinkers have a hunger to keep ahead of new exploits and security trends. As a part of UPS InfoSec, you'll continue to uphold our reputation for integrity in this growing and ever-changing field.
About this role:
The Information Security Analyst participates in the identification, tracking, and monitoring of information security threats and service operations. He/She utilizes established processes and tools to focus on incident response, threat identification, analyses, and remediation. This position participates in the implementation and integration of risk management procedures. He/She supports the processes for technical and physical risk management to protect UPS's information assets. An ideal candidate for this position may also possess a secondary skillset in Web Development and secure programming methodologies. He/She will be relied upon to identify opportunities where automation or development may aid in the Security Analyst role. The Analyst may also be called upon to review code internally created or Vendor product code and determine its function and purpose, or work with an API to retrieve data from an Application/Vendor. A Skillset in the following languages would aid in the selection of an ideal candidate for this position: .Net, C++, PowerShell, SQL Server/SSIS and familiarity with the tools used to design and implement these programmatic solutions. (Visual Studio, SSMS, Burp, VMWare).
The Information Security Analyst provides technical expertise for various Information Security systems including Threat Management, Web Proxy, Vulnerability Management, Email Security, Security Information and Event Management and Data Leak Prevention. Monitors Information Security Industry standards to recommend improvements to management. Responds and assesses security events and conducts analysis as directed by management. Assists in the support of day to day operation of Information Security infrastructure solutions including SIEM, Email Security, Vulnerability Management, App Scanner, DLP, and Web Security Gateway. Assists in the investigation of breaches of security to identify system vulnerabilities, to reduce service losses and to facilitate prompt remediation. Utilizes specialized tools to troubleshoot infrastructure issues and performance.
The Information Security Analyst performs a broad range of complex technical and professional work functions to identify, investigate, analyze and remediate information security events. He/She gathers and assembles threat intelligence information and assists in correlating to UPS security events. He/She monitor security events to assist in protecting enterprise and information assets. He/She assists in the supporting of various InfoSec security technical business solutions.
This position performs duties and tasks to support full systems life cycle management (e.g., analyses, technical requirements, design, coding, testing, and implementation ). He/She performs tasks within planned durations and established deadlines. This position collaborates with Internal Information Security teams to ensure effective communication and support the achievement of objectives. He/She provides development, maintenance, and support for these developed applications.
Responsibilities:
Assists with Information Systems projects.
Assists in system analysis and design.
Designs and develops low to moderately complex applications.
Generates application documentation.
Assists with maintenance and support.
Minimum Qualifications:
2–3 years of Linux & Windows experience, Information Security Controls, Internet Development Architecture & Design, Technical Knowledge & Software

3-5 Years Web/Application Development experience

Investigative/Detective, Team Player, Big Picture Thinking

Experience designing and implementing programmatic solutions
This position offers an exceptional opportunity to work for a Fortune 50 industry leader. If you are selected, you will join our dynamic technology team in making a difference to our business and customers. Do you think you have what it takes? Prove it! At UPS, ambition knows no time zone.
UPS is an equal opportunity employer. UPS does not discriminate on the basis of race/color/religion/sex/national origin/veteran/disability/age/sexual orientation/gender identity or any other characteristic protected by law
Benefits & Career Advantages
IT Professionals get a full slate of benefits and rewards.
401(k)

Full healthcare

Great Growth
Potential

Extensive training
opportunities

Scale of
technology
Career Path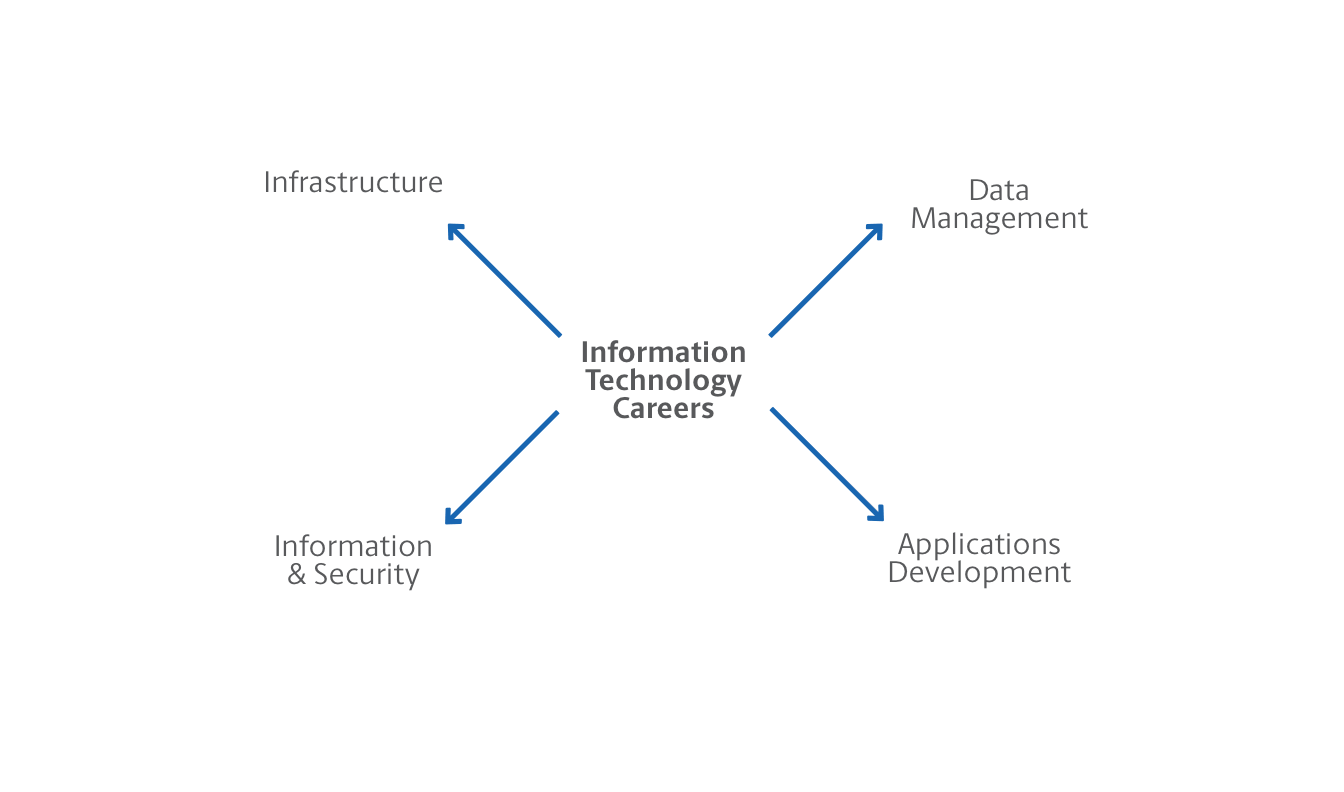 Location
A great career in IT is about more than just what you do at work. It's about your whole life - and where you live it. Explore these locations and find the perfect place to become you.
New Jersey

Parsippany and Mahwah

Georgia

Alpharetta

Maryland

Timonium

Kentucky

Louisville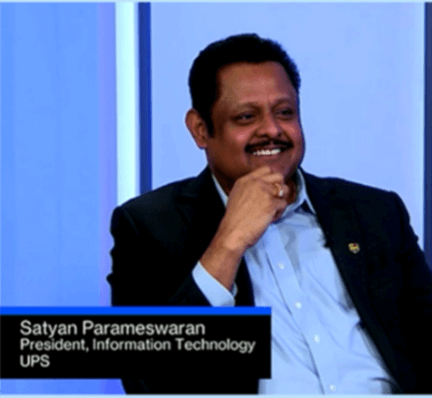 UPS I.T. Speaks With Bloomberg
Satyan Parameswaran, Vice President, UPS Information Technology (I.T.), Operations Technology (OPT), sat down with Lisa Abramowicz of Bloomberg TV to discuss intelligent automation and its effects on the UPS enterprise.
Learn More
UPS I.T. Overview
Join our team of experts in a variety of different specialties. We are more than you think- we are UPS I.T.