Sr. Technology Support Analyst - Remote
Primary Location

2311 YORK ROAD

, Lutherville-Timonium, Maryland
Job ID 346075
Full-Time
Lutherville-Timonium, Maryland
Level: Varies based on position
Senior Technology Support Analyst - Remote
We're the obstacle overcomers, the problem get-arounders. From figuring it out to getting it done… our innovative culture demands "yes and how!" We are UPS. We are the United Problem Solvers.
About Technology Support at UPS Technology:
When you have a tech problem that seems insurmountable, we will be there to guide you to the finish line! Our people skills and ability to simplify technical terms and processes set us apart from the average I.T. worker. Our tech support teams are just as committed to helping fix your problems as we are to promoting technology literacy.
About this role:
The Senior Technology Support Analyst provides users with support services for corporate standard technology products. He/She provides hardware and software planning, technical advice, and informal training to internal customers. This position organizes and coordinates installation and deployment activities for software, hardware, and network facility upgrades.
The Senior Technology Support Analyst troubleshoots and restores routine technical service and equipment problems within established processes and procedures and makes recommendations for problem prevention. He/She interacts with field locations to standardize support practices and procedures. This position coordinates deployments and implementations with Information Services' (I.S.) departments and user groups and facilitates activities to ensure projects and programs meet established deadlines.
The Senior Technology Support Analyst will be responsible for building and extending evolving continuous delivery technology platforms with the goal of moving changes to production faster and safer, while ensuring operational best practices are supported. The position is highly technical and balanced between engineering operations roles such as systems configuration management and software development. Able to architect, create and deliver redundant, scalable and secure enterprise technology solutions. Solves complex problems that require both technical and business understanding.
The ideal candidate will also be responsible for designing, implementing and maintaining production systems, including: release management, automation, system maintenance, and configuration and use of source code management systems and code build systems. Helps automate and streamline our operations and processes while working closely with the Software Development groups and senior IT management. Build and maintain tools for deployment, monitoring and operation.
In addition, the ideal candiate:
Drives operational excellence for the connected services that delivers a24x7x365 operation. Drive improvements & efficiencies in operational practices, tools & processes
Uses knowledge of technology & operational best practices to drive the design, development & implementation of operational standards & capabilities that enable highly available, scalable & reliable customer experiences
Understands & facilitates the validation, packaging, & delivery of development items to various target environments
Creates, develops, & manages the deployment architecture for applications, Develops monitoring architecture and implements monitoring agents, dashboards, escalations & alerts
Supports development team/processes, including user management, automated testing, & environment configuration
Operational point of contact for development, operations & testing. Oversees change management and configuration management operating mechanisms
Understands where automation can be applied to various aspects of the development process & helps implement solutions to gain organizational savings
Responsible for understanding 3rd party application automation products & applying them to development tasks in a reliable manner. Create software and scripts to automate test, staging, and production service deployments
Monitors development activities to detect faults or inefficiencies in the processes currently in use
Drives root cause analysis (RCA) & risk management processes
Continuous delivery in a cloud environment
Configure, deploy, & run Open Source Software
Develops & drives incident management processes, playbooks and stakeholder communication mechanisms
Proactively explores new ways to improve user experience, reliability & performance
Proactively keeps up to date on latest tools, trends, plugins, techniques & shortcuts
Works cross-functionally to develop best-practices on building & maintaining secure infrastructure, CI systems, & service oriented tools
Minimum Qualifications:
Experience with cloud computing and virtual hosting environments - AWS, GKE
4+ years experience managing / developing systems in the cloud
Experience with Linux skills and programming languages such as Ansible
Good verbal/written communication
Works and communicates with multiple teams effectively; both technical and non-technical items
Excellent time management and organization skills\Bachelors' degree in Computer Science, Information Systems, Mathematics, Statistics or equivalent.
This position offers an exceptional opportunity to work for a Fortune 50 industry leader. If you are selected, you will join our dynamic technology team in making a difference to our business and customers. Do you think you have what it takes? Prove it!
UPS is an equal opportunity employer. UPS does not discriminate on the basis of race/color/religion/sex/national origin/veteran/disability/age/sexual orientation/gender identity or any other characteristic protected by law
Benefits & Career Advantages
IT Professionals get a full slate of benefits and rewards.
401(k)

Full healthcare

Great Growth
Potential

Extensive training
opportunities

Scale of
technology
Career Path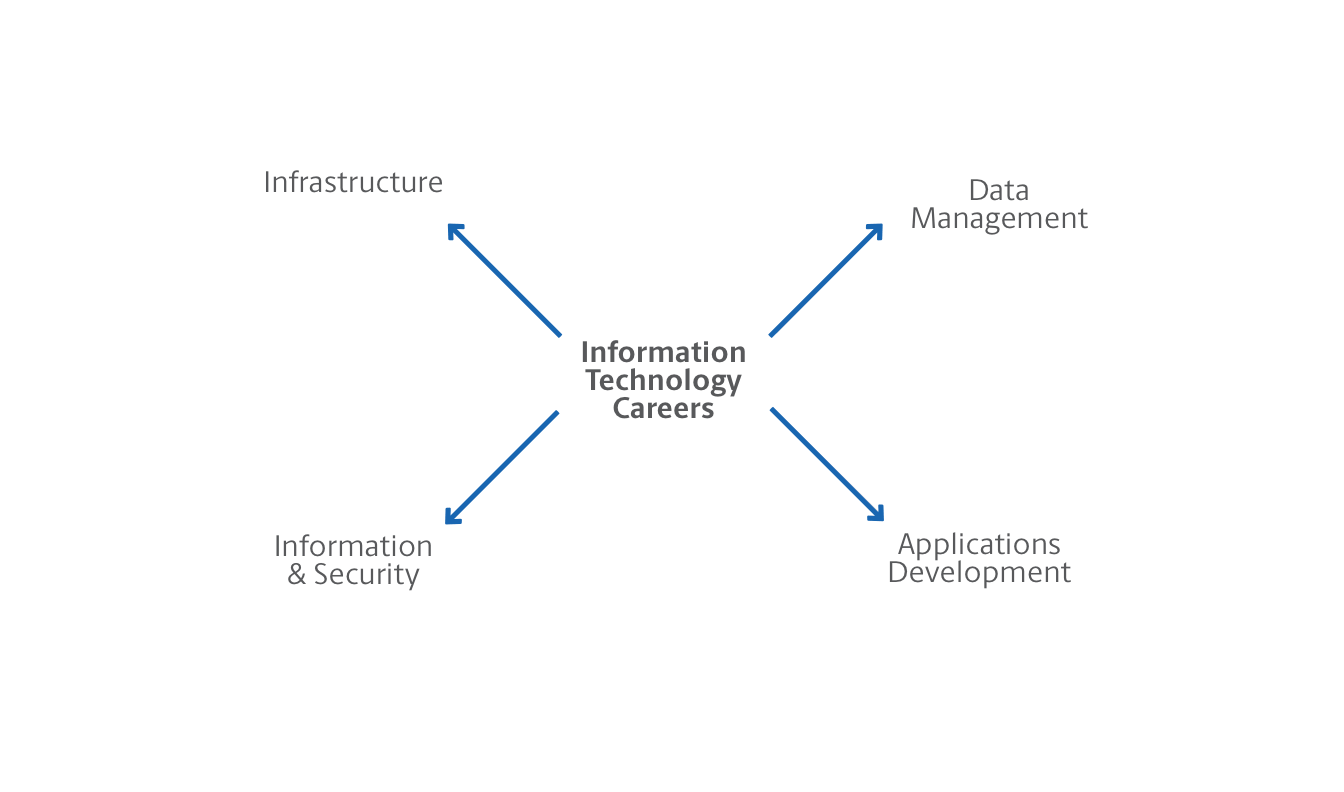 Location
A great career in IT is about more than just what you do at work. It's about your whole life - and where you live it. Explore these locations and find the perfect place to become you.
New Jersey

Parsippany and Mahwah

Georgia

Alpharetta

Maryland

Timonium

Kentucky

Louisville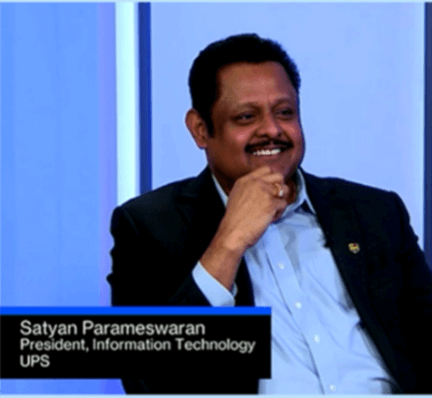 UPS I.T. Speaks With Bloomberg
Satyan Parameswaran, Vice President, UPS Information Technology (I.T.), Operations Technology (OPT), sat down with Lisa Abramowicz of Bloomberg TV to discuss intelligent automation and its effects on the UPS enterprise.
Learn More
UPS I.T. Overview
Join our team of experts in a variety of different specialties. We are more than you think- we are UPS I.T.