Industrial Engineer (Healthcare)
Primary Location

2240 OUTERLOOP BUILDING 5

, Louisville, Kentucky
Job ID 346522
Full-Time
Louisville, Kentucky
Level: Varies based on position
The Field (Steady State) Engineering Team is a global department with strategically located teams within the UPS Healthcare Business Unit. The department supports the UPS Healthcare Operations team onsite by assisting with day-to-day requests, and long-term process improvements including cost savings projects. The Field Engineering Team also supports the UPS Healthcare Solutions and New Business Teams by providing key insight of the occupancy and status of accounts within the associated facilities.
We are seeking a qualified, motivated individual to join our team of engineers to drive improvements and support at the facility and/or account level. As a part of the team, you will support and improve your operation through cost reduction initiatives, data analysis, labor management and facility planning for Hazmat and non-hazmat product within ambient, cooler, freezer, cage, and vault storage. You will also work on a variety of projects in an impactful, potentially lifesaving, and rapidly growing industry. The team regularly interacts with, Building & Systems Engineering, Solutions Engineering, New Business Engineering, Post Solutions Engineering, Operations, Finance, and Quality departments.
Responsibilities and Duties
Identify innovative, cost effective, solutions to solve operational inefficiencies while addressing regulatory requirements and other unique pharmaceutical challenges.
Identify, quantify & Implement cost savings / continuous improvement / innovation projects to drive increased efficiencies (layout, processes, automation)
Develop Work Measurement (WMT) standards around complex processes such as pack outs designed to protect fragile vaccines and other critical biologics with cold and frozen storage paired with a breadth of specialty solutions designed to meet quality, time, and temperature needs
Analyze data to determine optimal storage environment / design / layout Including: CRT, Cooler, Freezer, Ultra-low Temp, Cage, Vault, Hazmat, and Hold
Analyze data to determine optimal resources (Labor/Staffing and MHE) based on volume and WMT standards with pack outs and shipping documentation complexities - Including: Dry Ice, Gel Brick, Hazmat, and mixed products
Analyze facility capacity and utilization trends for future planning needs
Utilize AutoCAD to develop layout (facility, storage, processing area) designs optimized for warehouse process efficiency
Perform financial analysis to develop business cases to secure funding for project execution
Qualifications:
Time management skills including an ability to work in a fast-paced complex environments, multi-task, manage multiple projects, and meet deadlines under pressure.
Independent and able to work with limited supervision
Excellent interpersonal, written, and verbal communication skills
Ability to Identify, Analyze, and design, Work Methods/Processes/ Flows as it relates to people, technology, and/or information in multiple work streams accounting for different environments, processes related to the environments and regulatory requirements.
Creation and analysis of Estimates and Forecasts
Demonstrates an understanding of supply chain concepts; recommends changes to solve supply chain problems
Demonstrates an understanding of common financial terms and calculations
Experience in IE or Supply Chain Solution Design and Development (Co-Ops/Internships acceptable)
Proficiency in MS Office (Excel, Access, Teams, OneNote, Outlook, Word, PowerPoint) & AUTOCAD
Bachelor's Degree in Engineering field or 3 years IE experience with related bachelor's degree.
Preferred:
Experience with Pharma, Bio-Pharma, Lab diagnostics, Medical Devices, and Home Health Products
SQL experience
Bachelor's Degree in Industrial Engineering
Understanding of Warehouse Management System (WMS) design and functionality
UPS is an equal opportunity employer. UPS does not discriminate on the basis of race/color/religion/sex/national origin/veteran/disability/age/sexual orientation/gender identity or any other characteristic protected by law
Benefits & Career Advantages
SCS Healthcare Logistics Professionals get a full slate of benefits and rewards.
401(k)

Full Healthcare

after 30 days

Growth from within

Work on a
Team of Experts

Make a Global Impact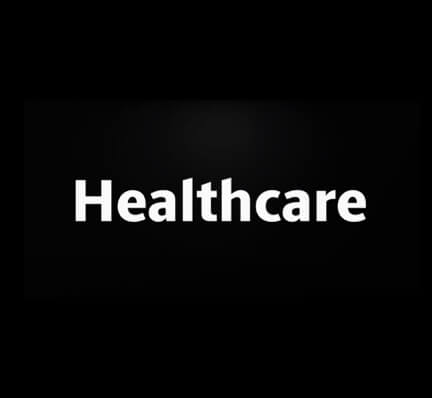 UPS Healthcare
Hear about UPS Healthcare's capabilities- the future of healthcare is being built right now, and UPS Healthcare is helping to shape it.
UPS Premier
Learn about our Technology Enabled Network for Healthcare shipments, helping to deliver hope.