FOQA Analyst
FLIGHT SIMULATOR FACILITY
Primary Location: LOUISVILLE, KY - United States
Facility FLIGHT SIMULATOR FACILITY
Job ID 218834
Zip Code 40223
---
Job Title:  FOQA Analyst                
Department:  Airline Safety                                     
                                             
Days:  Monday – Friday                                                      Hours per Week:  40          
                                             
Commitment to Position:  1 year                                      Hours:  0800 - 1700                
                                             
Flex Time:  Yes, within reason. Times can be within a 7am-6pm time frame. Flexible on appointments, etc. and able to make up the time.
Rotating Shifts:  No
Travel:  Yes, limited – possibly one short trip every two years
Job Freeze:  Yes, 2 year minimum in position      
Work Location:  Flight Training Center           

Manager:  Duane Pifer                                                       Supervisor:  Gary Albritton 
Work Environment:  Aircraft data collection and analysis requires a broad skillset with the ability to multitask. The day to day operation involves technical review, system troubleshooting, problem solving and verbal/written communications. With a combination of near term and long term tasks and projects, prioritization and time management is essential. Attention to detail and organizational skill is critical and the ability to handle distractions a must in a dynamic work environment.                                              
                       
Job Summary:  The FOQA Analyst collects and analyzes aircraft data to determine safety of flight issues within the UPS operation. The FOQA Analyst maintains all FOQA hardware and databases on a daily basis while supporting various UPS working groups by providing aircraft data, statistical reports, and other information requested. The FOQA Analyst generates reports for the System Safety Manager to identify hazards and assist with risk assessment and subsequent recommendations for corrective action. The FOQA Analyst generates presentations and briefs UPS working groups.                                            
Job Description:  
Maintains and organizes the FOQA lab.

Manages, maintains, and secures trend and event databases.

Generates all necessary reports.

Works with representatives from Flight, Training, Maintenance, Engineering, and the IPA in trend analysis and data collection.

Assists other System Safety personnel with duties, and performs their duties in their absence.

Maintains FOQA Ground Data replay systems.

Coordinates the installation, set-up, and acceptance testing of all ground equipment hardware, software, and peripherals, including ground replay and analysis and flight animation systems.

Responds to requests for flight data from outside the Systems Safety Department.

Processes and tracks all data obtained from airborne data acquisition equipment.

Assists the FOQA Monitoring Team, FOQA Monitoring Team, in routine event analysis and validation.

Identifies maintenance events and notifies System Safety Manager.

Maintains FOQA systems including coordinating with vendors to troubleshoot and diagnose problems and installing system upgrades.

Maintains a log of ground systems upgrades and modifications, including verification and testing.

Maintains a log to document configuration of event descriptions and revisions.

Develops and refines.
Required Skills:  B.S. or equivalent in Aviation, Operations Research, or Aeronautical Engineering, or equivalent experience. Demonstrated expertise in data analysis and database management. Experience in text mining and data mining. Technical background with aviation related experience.
                             
Additional Skills:  The best candidate will have advanced knowledge of Microsoft Office products. The candidate will also have an aviation background with a thorough understanding of basic aircraft systems and pilot procedural concepts gained through a formal degree, or equivalent experience.                                             
                          
Interpersonal Skills:  Exceptional verbal and written skills required, with the ability to speak in front of large audiences. Must be able to interact with various organizations within and outside of UPS to include operations, training, maintenance, engineering, information technology, and associated vendors. A self-starter who has the ability to work independently coupled with a team oriented attitude.  
Testing Requirements:  Demonstrate PowerPoint and Excel spreadsheet capabilities. Review basic charts, graphs, and table representing aircraft data and provide assessment/synopsis of typical events. A five minute presentation on a technical subject (to be determined).
UPS is an equal opportunity employer. UPS does not discriminate on the basis of race/color/religion/sex/national origin/veteran/disability/age/sexual orientation/gender identity or any other characteristic protected by law
Apply Now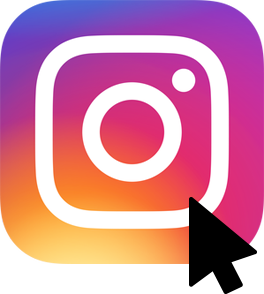 Future You
Loves

Our Instagram Page Follow Us
Jobs on the map
See where Future You will go.
Learn More
Get Job Alerts
Take another step toward Future You.