Aircraft Maintenance Management Trainee
UPSCO AIRLINE HANGAR
Primary Location: LOUISVILLE, KY - United States
Facility UPSCO AIRLINE HANGAR
Job ID 216965
Zip Code 40213
---
This is a position for candidates who possess an Airframe and Powerplant license with a minimum of three years working experience on heavy or regional commuter or military jet aircraft. The program is designed to take the trainee through various areas of UPS Aircraft Maintenance so they may gain experience and knowledge of UPS maintenance procedures while developing management skills. The trainee will work in areas including but not limited to line maintenance, major maintenance, planning and fleet operations. Ideal candidate will have hands-on aircraft maintenance experience. At the end of two years the trainee may be offered a Line Maintenance management position with the company. The trainee position is located in Louisville.
REQUIRED SKILLS
Bachelor's Degree in Aviation related field of study is preferred

Valid FAA Airframe and Powerplant license

Valid Driver's license

Minimum of three (3) years aircraft maintenance experience such as:

Boeing, Airbus and/or McDonnell Douglas aircraft

Military jet aircraft

Regional /Commuter jet aircraft

Knowledge of computer systems/software
Federal Aviation Administration required Drug Testing Information (FAA):
As part of the UPS pre-employment process for a safety sensitive position. A drug screen is required. UPS must receive a negative test result before you can be put into a safety sensitive position (14 CFR Part 120.107 (a) 4).
Please be advised that you will be tested in accordance with 14 CFR Part 120.107(5)  Sub Part E to determine the presence of the marijuana, cocaine, opiates (including codeine, heroin-6AM, morphine), opioids- hydrodone, hydromorphone, oxycodone & oxymorphone, phencyclidine (PCP), and amphetamines/methamphetamines (including MDMA, MDA) or metabolites of these drugs.
BASIC QUALIFICATIONS:
Must be a U.S. Citizen or National of the U.S., an alien lawfully admitted for permanent residence, or an alien authorized to work in the U.S. for this employer.

 
UPS is an equal opportunity employer. UPS does not discriminate on the basis of race/color/religion/sex/national origin/veteran/disability/age/sexual orientation/gender identity or any other characteristic protected by law
Apply Now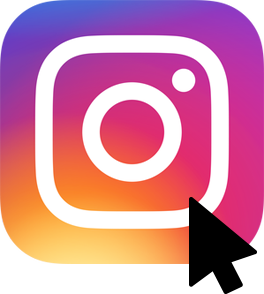 Future You
Loves

Our Instagram Page Follow Us
Jobs on the map
See where Future You will go.
Learn More
Get Job Alerts
Take another step toward Future You.