Primary Location

14841 Sweitzer Lane

, Laurel, Maryland
Job ID 347257
Full-Time
Laurel, Maryland
Level: Varies based on position
Job Summary
Are you looking to make an impact with your sales acumen? UPS is seeking an Area Sales Manager (ASM) responsible for volume and revenue growth for new/existing accounts within an assigned sales territory. The incumbent engages with team members to develop robust account strategies and ensure effective application of sales and negotiation skills. This role drives results in key areas of the business plan, including profit, revenue growth, people development and reporting.
In addition to managing Middle Market Senior Account Executives (AE) and Patch of Land Account Executives, this position trains AEs/Inside Sales Representatives (ISRs) to review customer information and understand customer account status using the Customer Relationship Management (CRM) application. The incumbent also communicates market trends and competitor information to support the sales team in opportunity development. This role reinforces the use of an established process to ensure the sales team effectively uncovers, qualifies and engages with prospects, makes the most of available opportunities and drives growth.
Responsibilities
Conducts customer calls to model sales techniques and shares sales/negotiation expertise with team members
Supports targeted sales opportunities, account penetration and growth strategies
Shares complex experiences with operations teams to provide awareness on recurring customer issues
Collaborates with cross-functional committees (e.g., claims, damage reduction, etc.) to provide subject matter expertise
Manages resources and people processes (e.g., Quality Performance Review [QPR], Career Development, training, staffing, etc.) to ensure day-to-day administration of processes and formal procedures
Participates in establishing departmental budget to ensure guidelines are realistic and achievable
Reviews plan versus actual to support team performance and creates action plans to improve sales results
Preferences
Demonstrates familiarity with both UPS's and competitors' core service offerings; able to compare/contrast how customers engage with UPS and primary competitors across all touch-points; develops plans to leverage advantages and correct disadvantages
Considers industry and financial trends when making account decisions; understands critical aspects of business models and operating structures to provide input into decisions
Reviews and coaches team members on overall revenue results compared to plan; provides pre- and post-sales call feedback; offers consultative selling techniques, negotiation skills and positioning solutions
Conducts customer analysis to identify customer facts and trends; collects standard research data about current/prospective customers; identifies and develops lists of prospective customers
Identifies instances where customer needs or expectations are not being met; drafts promotions of products, services and features
Helps define and create specific documented account strategies; evaluates key financial indicators; leverages sales and service resources to meet basic customer needs; recognizes overlap between customer needs and external industry trends
Uses negotiation techniques in less complex situations; recognizes potential impact of negotiation proceedings on business; gains consensus from involved parties
Identifies business areas and stakeholders impacted by customer issues; engages resources to resolve customer issues and identifies root causes; stays motivated despite difficult circumstances or setbacks
Builds and maintains relationships throughout a customer organization and makes recommendations regarding account decisions or strategies
Demonstrates an understanding of supply chain concepts and recommends solutions to issues
Supervisory experience
UPS is an equal opportunity employer. UPS does not discriminate on the basis of race/color/religion/sex/national origin/veteran/disability/age/sexual orientation/gender identity or any other characteristic protected by law
Benefits & Career Advantages
Sales employees get a full slate of benefits and rewards.
401(k)

Full Healthcare

Career Growth
& Mobility

Comprehensive
training

Competitive Pay
Career Path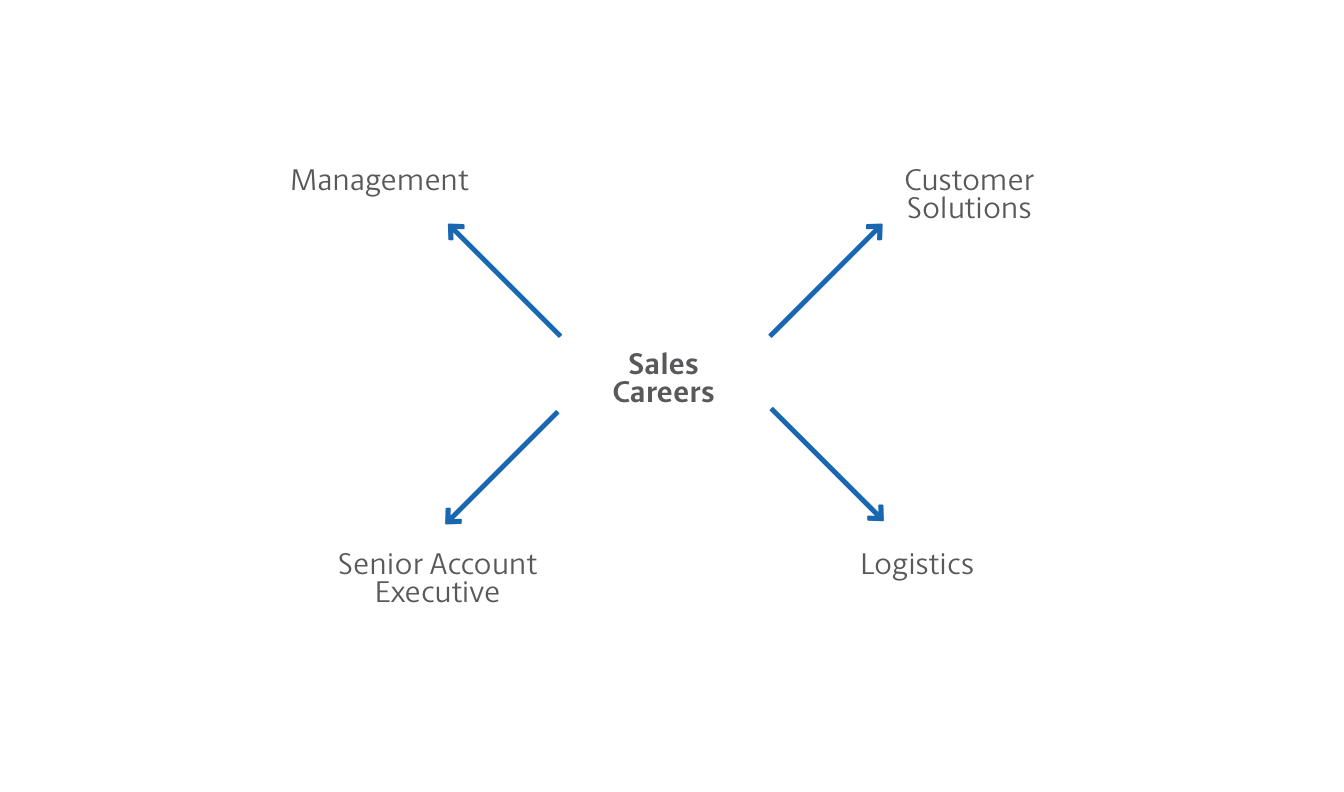 Career Snapshot
Opportunities to Grow

Strength of the UPS name behind you

Diverse team of experts

Creating custom solutions for businesses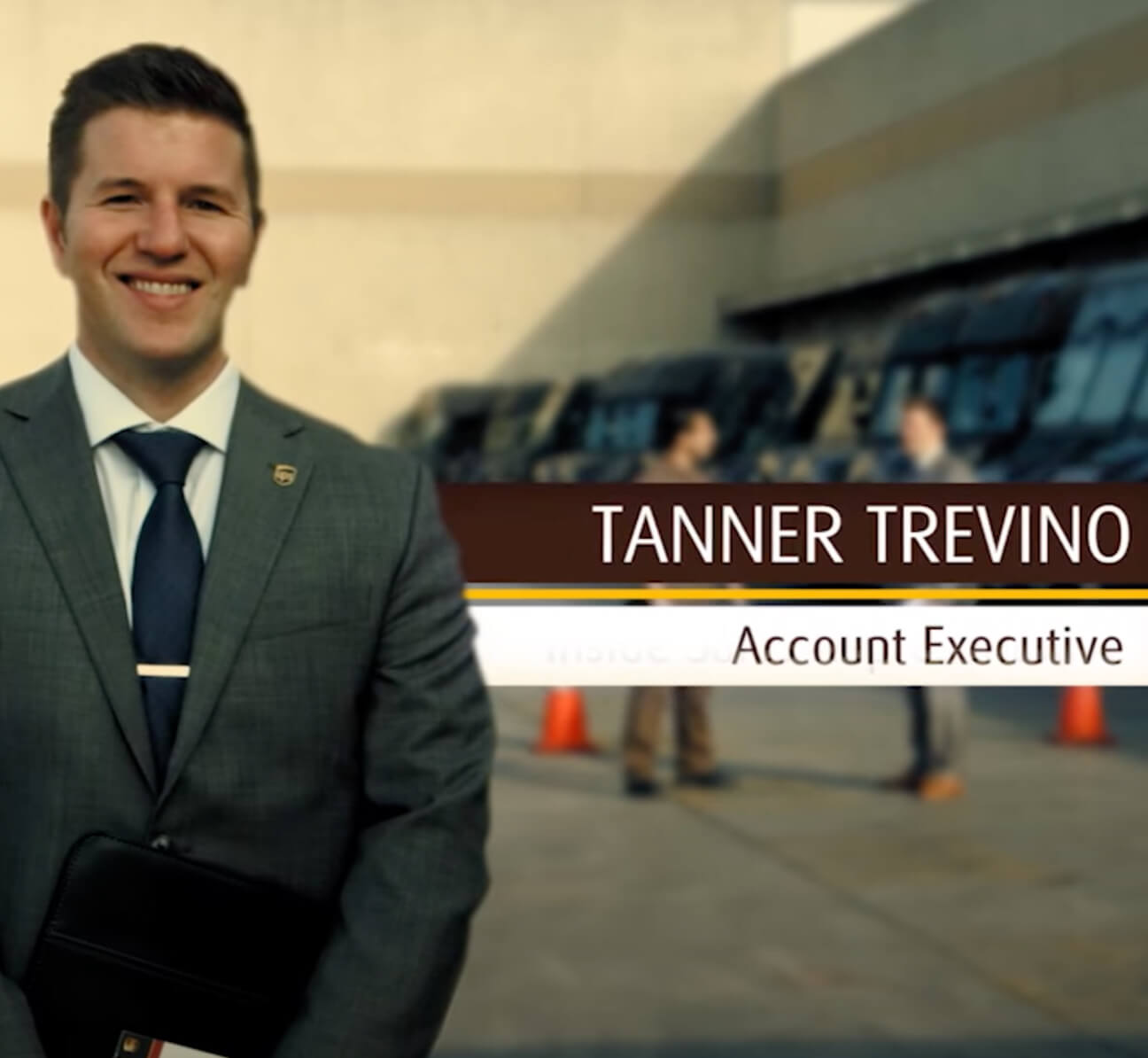 UPS Account Executives
Tanner Trevino, Account Executive, shares how he started in Inside Sales and has grown within our Business Development team.