Warehouse Worker - Package Handler
Part-Time
Kailua-Kona, Hawaii
Level: Entry
Travel: No
Job ID: HIKON1
Zip Code: 96745
Street Address: KEAHOLE AIRPORT BOX#1660
Big-Time Benefits
Part-time Warehouse Workers get a full slate of benefits and rewards.
Money For College

at some locations

Great Growth Potential

Relaxed Dress Code

Medical, Dental & Vision

after 9 months

Weekly Pay
Benefits Disclaimer
The benefits and compensation information provided on this website are for informational purposes only. Not every product or service is available or applicable to every employee and the availability of a product or service is subject to change. UPS reserves the right to alter or delete the information provided as required by UPS' business needs.
Warehouse Worker - Package Handler
Part-Time
Kailua-Kona, Hawaii
Job ID: HIKON1
Zip Code: 96745
Apply Now
$15 / hour + $100 Weekly Attendance Bonus!
Shift: Preload (5:00 AM - 11:00 AM) AM Outdoor Ramp (1:30 AM - 6:00 AM) Twilight (12:00 AM - 5:00 AM)

Air Ramp Package Handlers
UPS is hiring individuals to work as Part-time Package Handlers or Part-time AIR Ramp Package Handlers. These Part-time AIR Ramp Package Handlers or Package Handlers work outside on the ramp operation and must have a valid driver's license. This is a physical, fast paced position that involves continual lifting, lowering and sliding packages that typically weigh 25 – 35lbs. and may weigh up to 70 lbs. All shifts work 5 mornings or evenings per week for 3 to 4 hours per day depending on package volume. Please note that these opportunities are part-time only working an average work week of approximately 15 to 20 hours. During peak periods, you might work up to 25 hours per week.
If you're a student at an approved college, university, trade or technical school, UPS offers an educational assistance program that could provide you with up to $25,000 for tuition, books and fees. If you qualify, you'll be eligible for the program on your first day of work at UPS.
UPS is an equal opportunity employer. UPS does not discriminate on the basis of race/color/religion/sex/national origin/veteran/disability/age/sexual orientation/gender identity or any other characteristic protected by law
Apply Now

Making Graduation Easier
Earn your college degree without stressing about how to pay for it. Find out more about our program that will help you with your college expenses—a bonus of up to $25,000 for part-time employees.
Learn More

about how UPS can help fund your education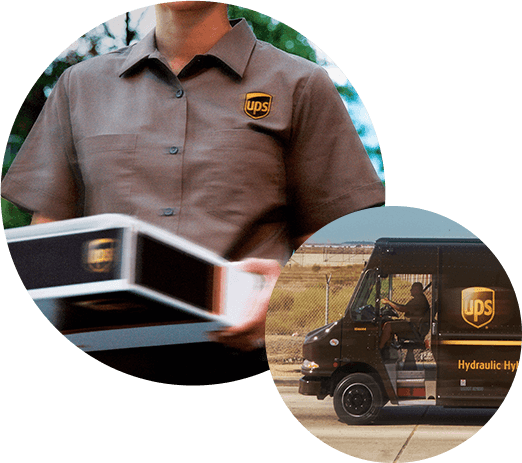 Take Your Job To The Next Level
You might know exactly where you want to go in your career, but even if you don't, at UPS, you'll discover amazing training and education opportunities within the company that will help you take the next step.
Maybe you'll move into a DELIVERY DRIVER role. Or step into another career area entirely. At UPS, you'll be with a TOP RANKED COMPANY for job security and advancement. Within our global organization, the possibilities for your future are nearly endless.
Get Job Alerts
Take another step towards your career at UPS
You Belong At UPS
We are better together. We are stronger united. We are UPS
Learn More