Tractor Trailer/Dockworker
Primary Location

3375 Koapaka Street

, Honolulu, Hawaii
Job ID 94ea715e-dbb7-4e35-b4f9-08b6411f2bd1
Wage $23.00/hour
Full-Time
Honolulu, Hawaii
CDL Required
SHIFT YOUR FUTURE
Driver/Dockworker
SHIFT YOUR TEAM
Who exactly are UPS Supply Chain Solutions Driver/Dockworkers? This position involves the timely pickup, labeling, loading and delivery of shipments, using the required equipment, policies and procedures. This position could involve driving a tractor-trailer unit to one or more customer locations and returning to the original domicile during the same shift. 
SHIFT YOUR SKILLS
What does it take to keep packages moving across the country—and beyond?
Driver/Dockworkers work days, nights and/or weekends
Valid Class-A CDL license (commercial driver's license) in home state
HazMat endorsement
Pass a UPS road test, a DOT physical including a drug screen and all necessary background checks
Utilize various pieces of Material Handling Equipment (MHE) including pallet movers and stand up forklifts to load/unload palletized freight
The ability to lift up to 70 lbs
Driver/Dockworker are expected to comply with UPS appearance guidelines and wear the company-provided uniform
SHIFT YOUR BENEFITS
What's in it for you?
Excellent weekly pay
Medical, dental and vision after waiting period
Pension plan
Paid vacation
And so much more
SHIFT YOUR PURPOSE
So, what is UPS SCS all about? We're hardworking, efficient dock workers and friendly, focused tractor trailer drivers. And we're more. We're professionals working in finance, technology, engineering, marketing, healthcare, supply chain solutions and other fields. We are building our business ethically, sustainably, and in an environmentally conscientious way. We are here to deliver what matters – to customers, communities, colleagues, the world, and you and your career.
This job posting includes information about the minimum qualifications (including the UPS Uniform and Personal Appearance Guidelines), locations, shifts, and operations within the locations which may consider my application. An applicant or employee may request an exception or change to, or an accommodation of, any condition of employment (including the UPS Uniform and Personal Appearance Guidelines) because of a sincerely held religious belief or practice.
Fast Facts
Top Quality Training on UPS Methods
Well-Maintained Trucks
Well-maintained trucks equipped with modern technology.
Work for an Industry Leader
UPS is a respected leader with more than a century of history.
Safety is a Core Value at UPS
Do what you Love
You drive, we'll cover the rest: no lease payments; no fuel, insurance or maintenance costs.
Paid for UPS Training and Wait Time
Benefits & Career Advantages
Tractor Trailer Drivers get a full slate of benefits and rewards.
Highly competitive pay

Home after each shift

Industry-leading
healthcare

Pension
+ 401(k)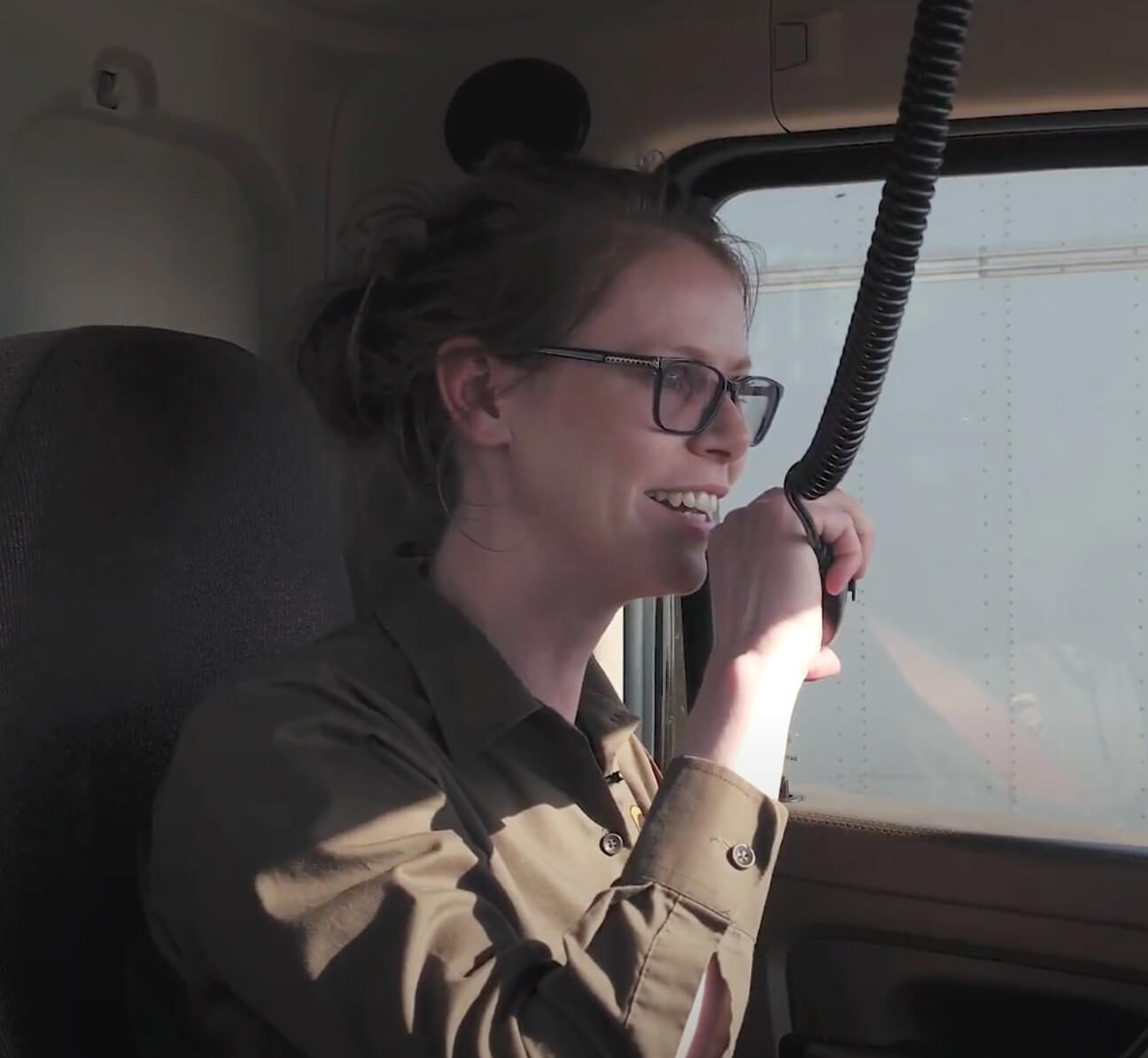 Fleet Fitness
Discover how Olivia, a Feeder Driver in Idaho, takes her passion for fitness on the road.
Tractor Trailer Driver Tom
Hear from Tom, a Tractor Trailer Driver at UPS, about what he loves about the job.