Sales Support Specialist - FLEX Location
Primary Location

1821 SOUTH 19TH ST

, Harrisburg, Pennsylvania
Job ID R23010643
Full-Time
Harrisburg, Pennsylvania
Level: Varies based on position
Explore your next opportunity at a Fortune Global 500 organization. Envision innovative possibilities, experience our rewarding culture, and work with talented teams that help you become better every day. We know what it takes to lead UPS into tomorrow—people with a unique combination of skill + passion. If you have the qualities and drive to lead yourself or teams, there are roles ready to cultivate your skills and take you to the next level.
Job Description:
Job Summary
This position is responsible for providing systems and administrative support to the Sales Planning and Performance team. The incumbent extracts and manipulates data to assist in the planning process as well as for incentive payment calculations. This role serves as a focal point for customized queries and tool support.
This position extracts key sales data (e.g., sales elements, sales funnel activities, etc.) to measure sales performance. The incumbent generates prior year sales performance reports to support management in sales planning analyses. This role prepares customized sales performance summaries to support management with sales plan development. The incumbent compares existing performance data against projected plans to analyze sales strategy effectiveness. This position creates databases and queries to manipulate data and enhance reporting tool capability.
Responsibilities
Provides tool support (e.g., Enterprise Sales Planning, SPARCS, etc.) to assist US Package - Small Medium Business (SMB) in completing sales plan processes
Performs data analyses (e.g., account segmentation, equity analysis, sales territory splits, etc.) to support the sales planning process
Ensures sales databases contain key data (e.g., alignment, sales goals, etc.) to allow accurate and timely sales incentive calculations
Monitors the sales process status to support and expedite planning processes
Generates sales compensation reports to provide summaries for management review and analysis
Performs manual adjustments on monthly sales incentive calculations to ensure accuracy of final incentive payments
Provides general administrative support to respond to incentive payment inquiries
Creates clear and distinct data formats to clarify trends/highlight performance measurements
Schedules automated report generation to ensure timely data execution and delivery
Researches and corrects data inconsistencies to ensure data accuracy
Preferences
Demonstrates knowledge of database design principles; identifies users' requirements and needs with guidance from others; understands the importance of maintaining and updating databases
Captures/documents specific and accurate information; learns subjects thoroughly and in detail; completes work with thoroughness; supplies details when requested; maintains organized files
Possesses ability to generate simple reports using basic functions in software, and writing basic queries; identifies information required to complete reports and identifies existing reports generated by others
Bachelor's Degree (or internationally comparable degree) in Business Administration or related field 
Employee Type:
Permanent
UPS is committed to providing a workplace free of discrimination, harassment, and retaliation.
Other Criteria:
Employer will not sponsor visas for position. UPS is an equal opportunity employer. UPS does not discriminate on the basis of race/color/religion/sex/nationalorigin/veteran/disability/age/sexual orientation/gender identity or any other characteristic protected by law.
Basic Qualifications:
Must be a U.S. Citizen or National of the U.S., an alien lawfully admitted for permanent residence, or an alien authorized to work in the U.S. for this employer.
Benefits & Career Advantages
Sales employees get a full slate of benefits and rewards.
401(k)

Full Healthcare

Career Growth
& Mobility

Comprehensive
training

Competitive Pay
Career Path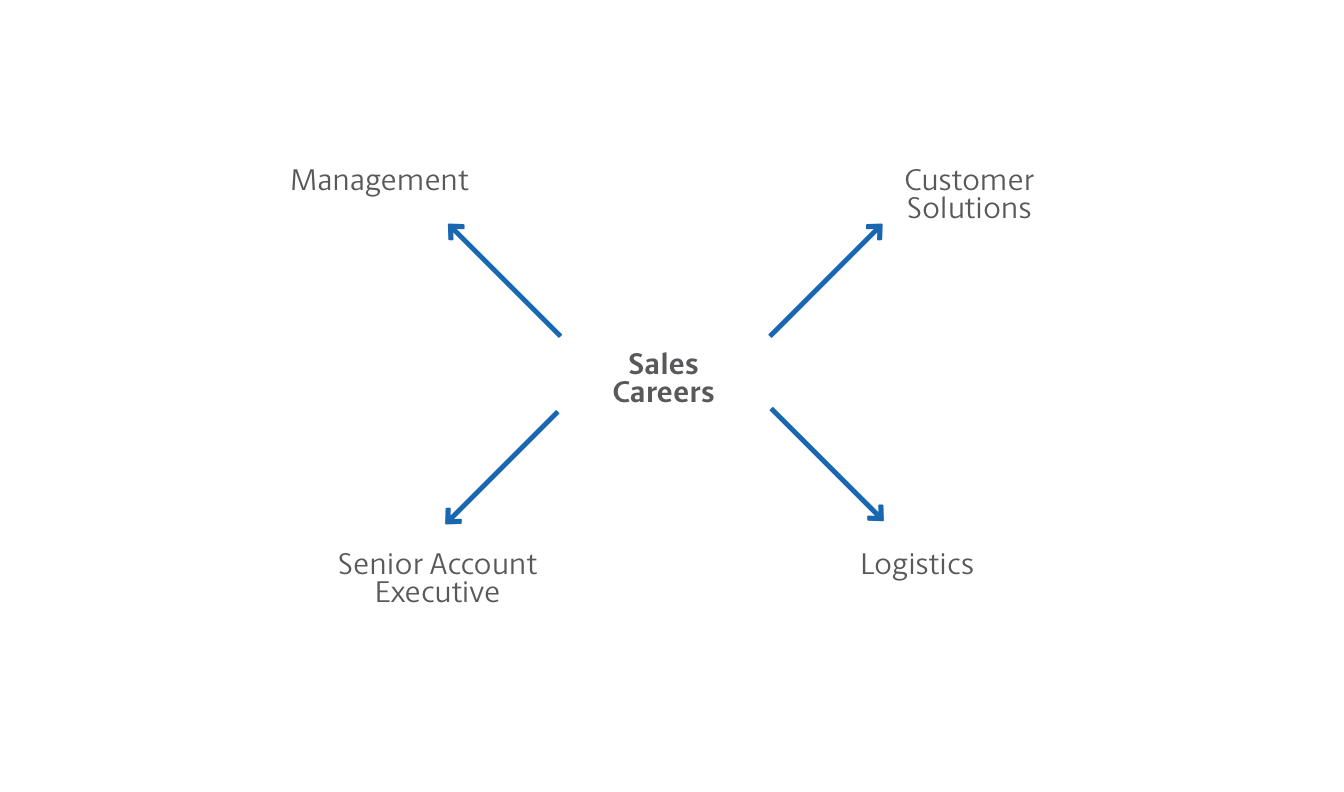 Career Snapshot
Opportunities to Grow

Strength of the UPS name behind you

Diverse team of experts

Creating custom solutions for businesses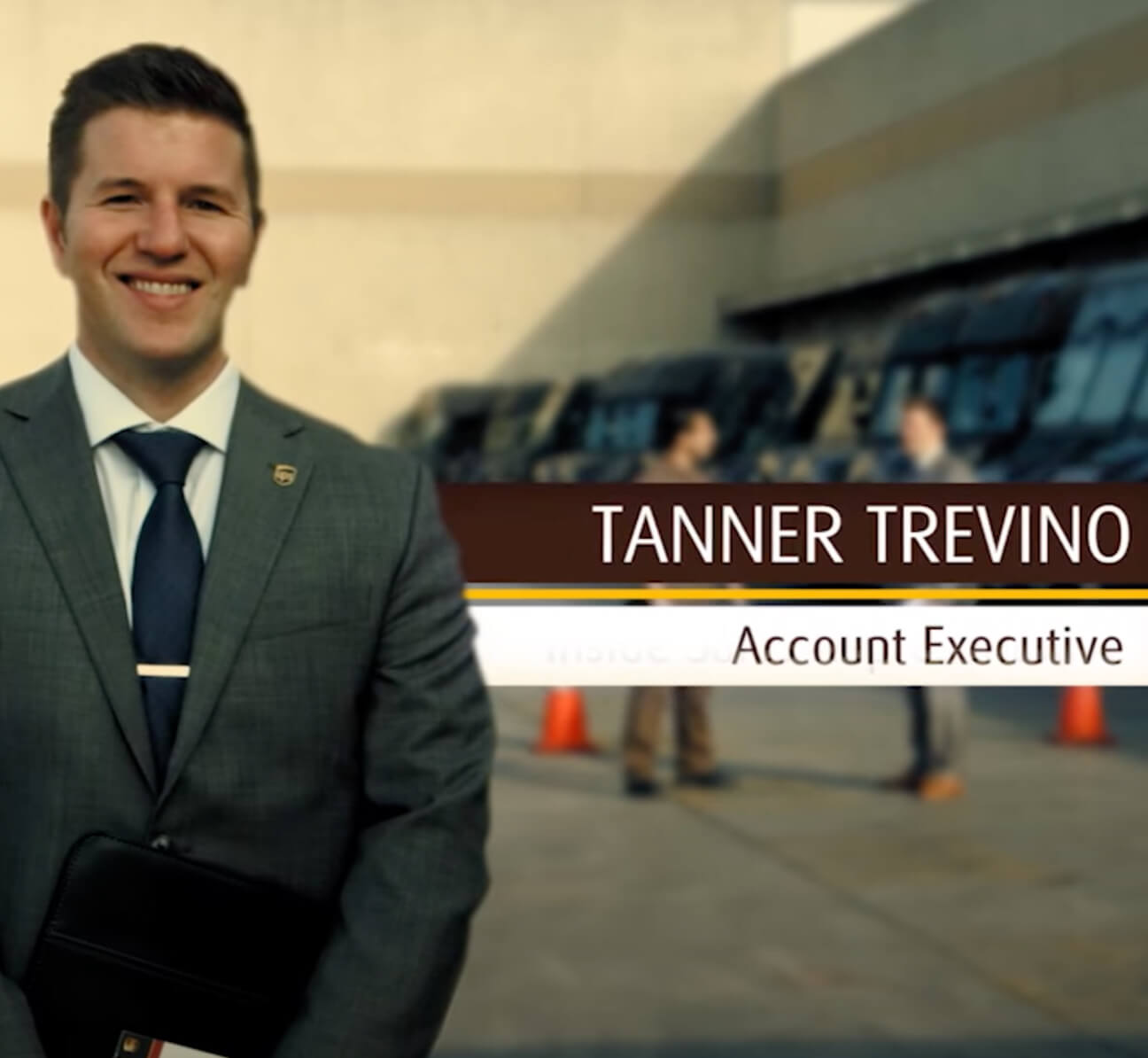 UPS Account Executives
Tanner Trevino, Account Executive, shares how he started in Inside Sales and has grown within our Business Development team.