UPS Capital Business Development Associate
Primary Location

4100 INTERNATIONAL PLAZA

, Fort Worth, Texas
Job ID 321442
Full-Time
Fort Worth, Texas
Level: Varies based on position
UPS is seeking a dynamic Business Development Associate to manage and grow UPS Capital's customer business. This position uses available resources to learn customers' businesses, identify business needs, and proactively contact customers to position UPS Capital's products and services to meet their needs. The Business Development Associate is responsible for identifying and prioritizing customer opportunities, managing existing account relationships, and answering customer questions.
The Business Development Associate uses various tools to research current strategies and account information and positions the most appropriate solutions for the account. He/She uses strong and effective communication and social selling tactics to research and identify decision makers and to position compelling value propositions to secure and maintain a sale.
Business Development Associates have the opportunity to gain an in-depth view into UPS Capital's Sales, Customer Relationship, Operations, and Claims teams through rotational assignments within these areas of the organization. The rotations are designed to allow for a fast paced development of skills, and coupled with a customized day one mentoring program, the Business Development Associate will be well equipped for future advancement opportunities at UPS Capital.
Responsibilities and Duties
Calls customers to identify their business needs, qualifies opportunities and sells additional products and services

Identifies key decision makers in customers' organizations and develops relationships with them to facilitate sales opportunities

Maintains up-to-date knowledge of UPS Capital's products and services to generate sales solutions that meet customer needs

Researches and/or learns competitor strategies, capabilities, and pricing patterns to identify ways to position UPS Capital's products and services advantageously

Uses knowledge of customers' businesses to demonstrate how UPS Capitals products and services can support and help customers achieve their business objectives

Provides compelling value proposals to potential and existing customers

Works cross-functionally (e.g., administrative, revenue recovery, billing, accounts receivable, etc.) to address customer needs, increase revenue and retain current business
Knowledge and Skills
Demonstrates a basic understanding of products, services offered by UPS Capital along with their features and business applications; describes general customer profiles targeted by the company

Demonstrates a general understanding of ways to identify and measure the current needs of the customer or business

Demonstrates a basic understanding of competitor's tactics, product/service offerings, and strategies; translates competitor performance and actions into implications for UPS Capital

Captures/documents specific and accurate information; learns subjects thoroughly and in detail; completes work with thoroughness; supplies appropriate details when requested; maintains organized files

Exhibits professional written and verbal communication skills

Demonstrates a general knowledge of techniques for soliciting and gathering information

Recognizes when customers are having issues; identifies resolution to basic customer issues and recommends solutions

Demonstrates an understanding of basic financial terminology and concepts such as cash flows, operating profit/loss, and net income

Demonstrates a basic understanding of risk management principles; identifies the risk factors that impact a client's insurance eligibility

Ability to demonstrate proficiency with Microsoft Office Suite (Word

or Excel) - Preferred
Where permitted by applicable law, employees must be fully vaccinated for COVID-19 by their date of hire/placement to be considered for employment. Fully vaccinated means two weeks after receiving the second shot for Pfizer and Moderna, or two weeks after Johnson & Johnson
UPS is an equal opportunity employer. UPS does not discriminate on the basis of race/color/religion/sex/national origin/veteran/disability/age/sexual orientation/gender identity or any other characteristic protected by law
Benefits & Career Advantages
Sales employees get a full slate of benefits and rewards.
401(k)

Full Healthcare

Career Growth
& Mobility

Comprehensive
training

Competitive Pay
Career Path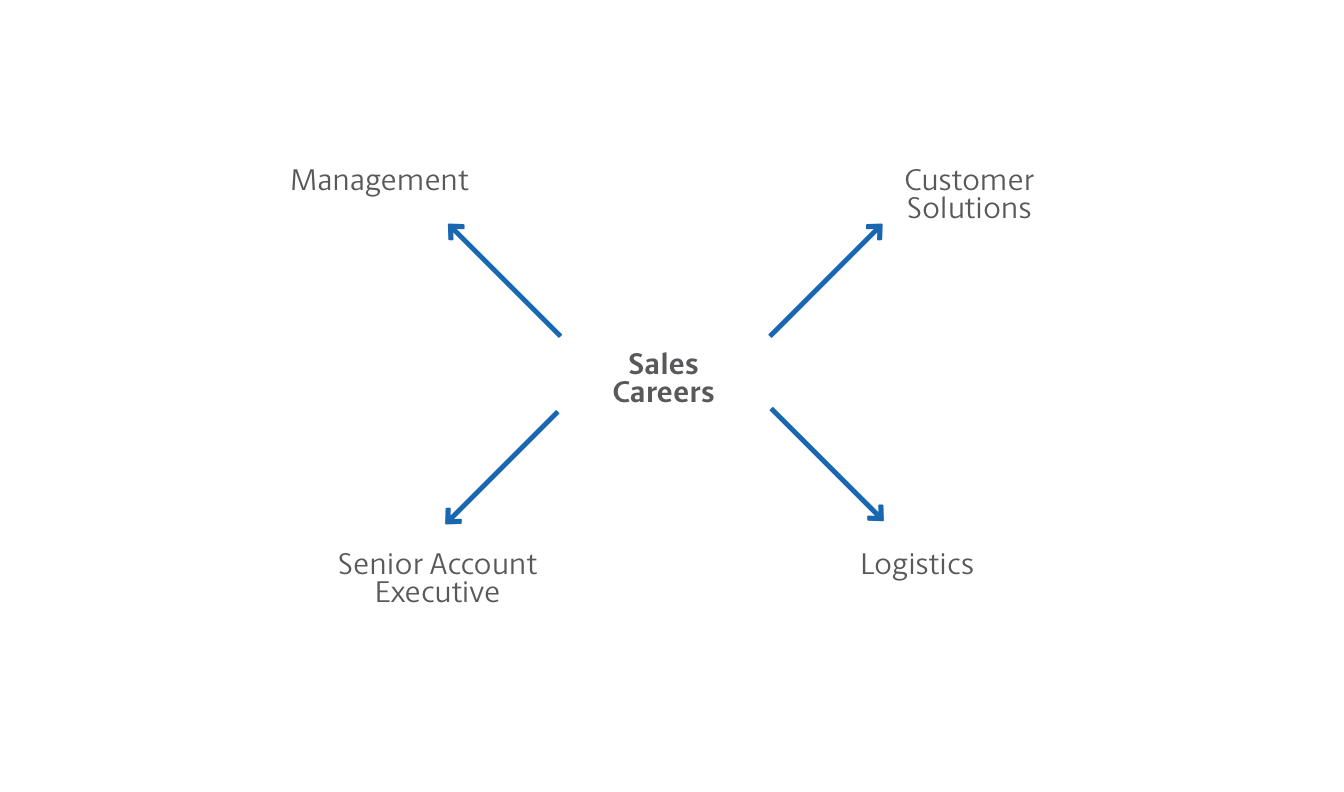 Career Snapshot
Opportunities to Grow

Strength of the UPS name behind you

Diverse team of experts

Creating custom solutions for businesses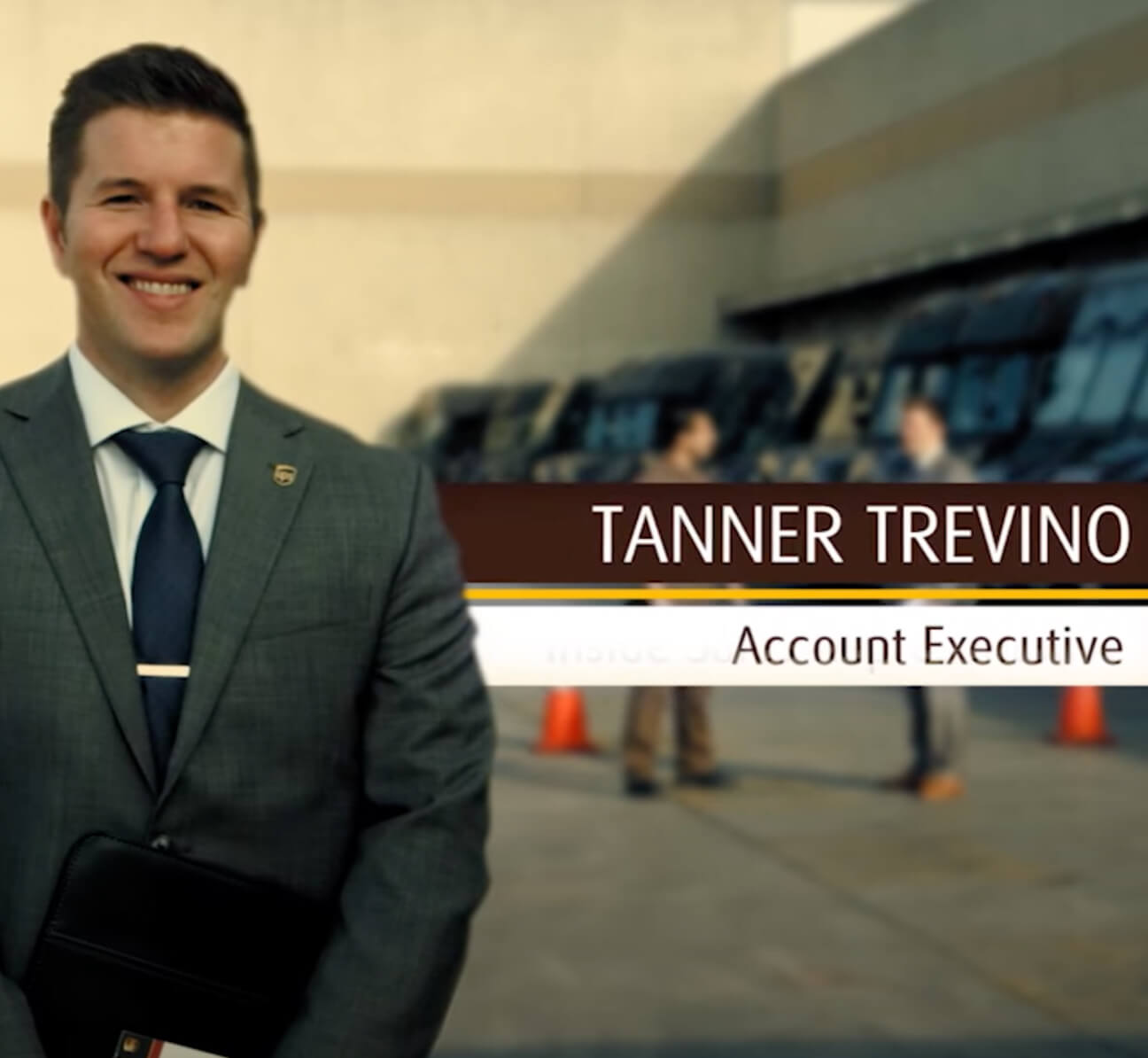 UPS Account Executives
Tanner Trevino, Account Executive, shares how he started in Inside Sales and has grown within our Business Development team.