Air Cargo Region Account Executive
Primary Location

105 South Pkwy

, Forest Park, Georgia
Job ID 344306
Full-Time
Forest Park, Georgia
Level: Varies based on position
Job Title: Air Cargo Region Account Executive
Department: UPS Air Cargo - Atlanta, GA

Days: Monday - Friday Hours: 8:30am - 5:30pm

Job Description:
Part of a team of 3 UPS air cargo sales managers and 6 other account executives located through out the US and reporting to UPS Air Cargo Sales/Charters Division Manager. Must interface with customer in sales and assist with customer resolutions. Will also interface with Airline operations (e.g.. Capacity Management Center, UPS Gateways, Marketing, etc.). Needs to be a team player and also able to function as UPS Air Cargo representative in region and related business functions.

The Air Cargo Region Account Executive develops business by directing Air Cargo sales activities within the assigned territory. He/She maintains and enhances current accounts and procures new business opportunities. This position works closely with the gateways and cross-functional groups (e.g., Capacity Management Center [CMC], Container Freight Stations [CFS], etc.) to ensure support and achievement of the business plan. He/She maximizes lane segment utilization by promoting air cargo services to the freight forwarding community. Travel is required.
Responsibilities include:
Develop and identify new opportunities (e.g., additional lane segments, cross-selling, etc.) to cultivate prospective accounts, targeting and securing new customer business to meet sales growth plans.

Present and negotiate rates and air cargo space to gain business commitments and understanding customer needs to effectively market products and services based on market conditions and air cargo space capacity.

Help resolve customer issues (e.g., service problems, billing concerns, etc.) to support business retention and customer satisfaction.

Develop partnerships with internal groups (e.g., gateways, CFS, etc.) to promote optimal air cargo product movement, ensure service commitments are met, and communicate sales strategies.


Required Skills:
Strong verbal and written communication skills.

Previous sales experience and knowledge in airline industry (e.g.. Air cargo, small package, freight forwarding etc.).

Additional Skills:
College degree preferred.

Willingness for routine domestic travel in an independent status as the sole-UPS Air Cargo representative in a region.

Ability to work through customer, UPS gateway and operational issues as they are presented.

Ability to work independently and meet sales deadlines and commitments. Ability to utilize Microsoft Word and Excel.

Interpersonal Skills:
Excellent customer service skills and ability to build and maintain relationships. Must possess a high level of integrity and adhere to company policies, procedures and guidelines.

Additional Notes: This position is not eligible for relocation assistance. Must live in geographich area or be willing to relocate yourself.
UPS is an equal opportunity employer. UPS does not discriminate on the basis of race/color/religion/sex/national origin/veteran/disability/age/sexual orientation/gender identity or any other characteristic protected by law
Benefits & Career Advantages
Sales employees get a full slate of benefits and rewards.
401(k)

Full Healthcare

Career Growth
& Mobility

Comprehensive
training

Competitive Pay
Career Path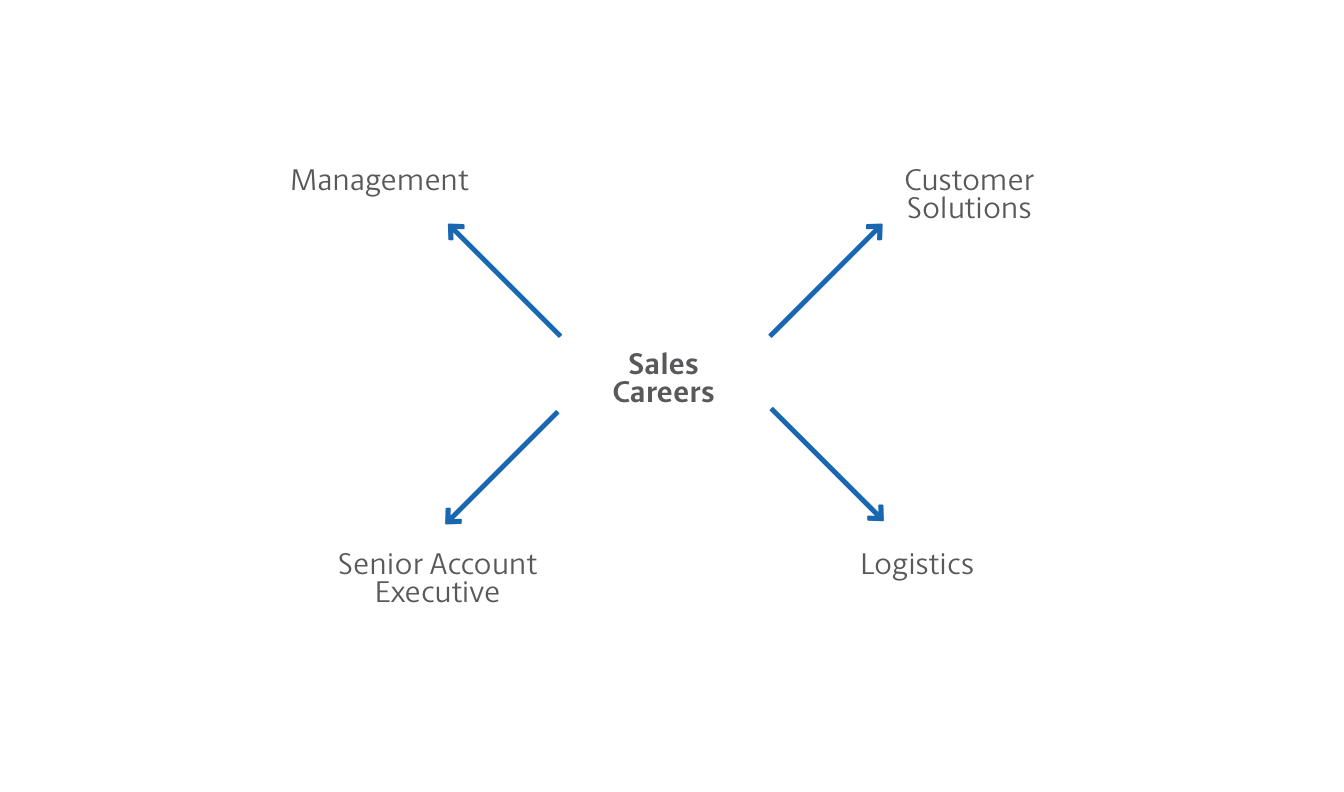 Career Snapshot
Opportunities to Grow

Strength of the UPS name behind you

Diverse team of experts

Creating custom solutions for businesses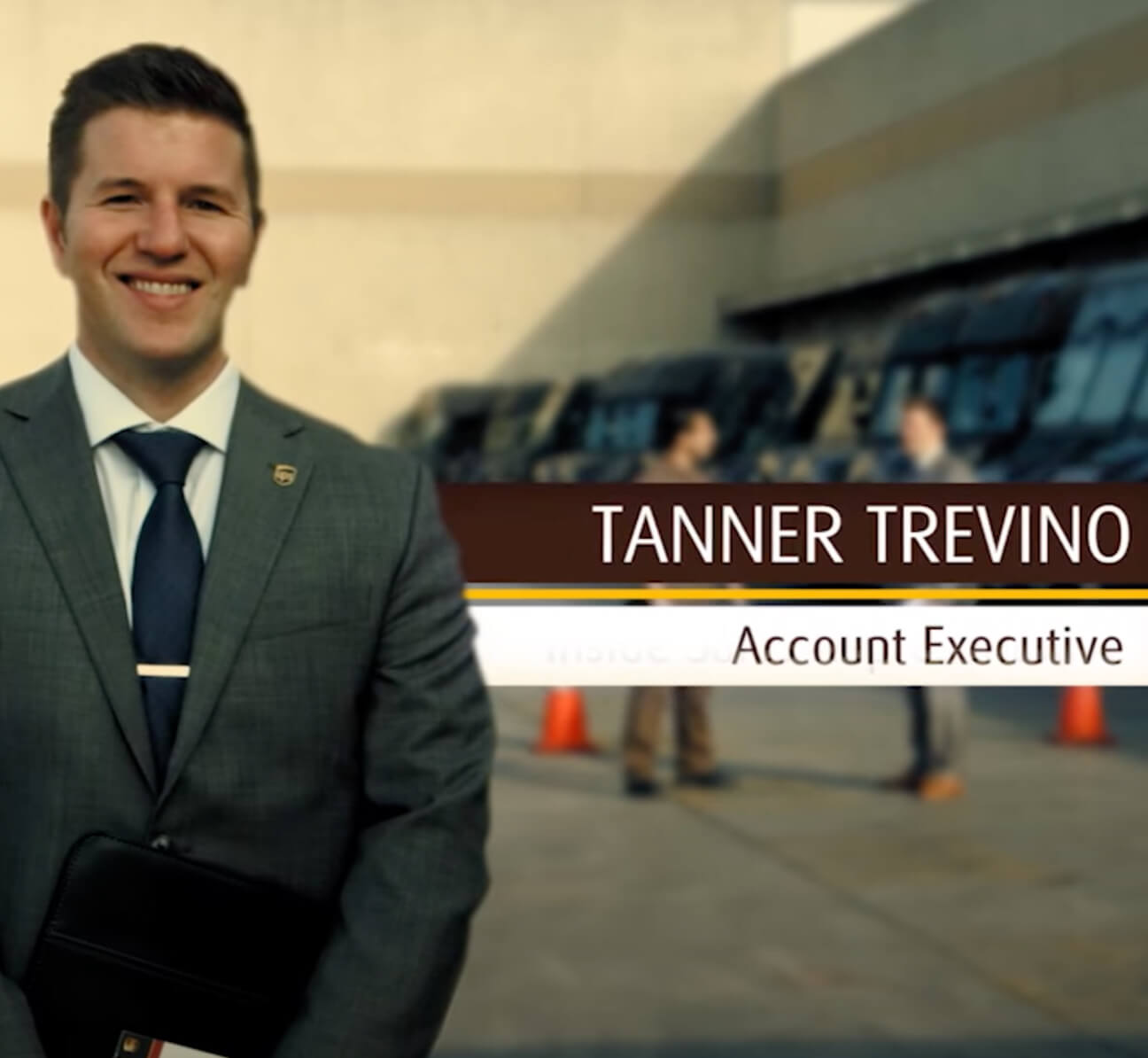 UPS Account Executives
Tanner Trevino, Account Executive, shares how he started in Inside Sales and has grown within our Business Development team.