District Account Executive/Global Freight Forward
Primary Location

1711 GEORGESVILLE RD

, Dayton, Ohio
Job ID 319011
Full-Time
Dayton, Ohio
Level: Varies based on position
Job Summary
The District Account Executive position develops new business and maintains existing business in the mid-market range. The incumbent promotes business relationships internally and externally to identify opportunities for revenue growth. This role develops new and existing business in the middle market by converting, penetrating, and retaining customer accounts. This position identifies, positions, and expands opportunities for domestic and international freight, and produces revenue growth by identifying decision makers, coordinating customer meetings, and developing comprehensive pricing strategies for bundled contracts. The incumbent promotes internal business relationships and identifies opportunities for sharing business leads and joint account support. The District Account Executive trains customers on technology solutions to ensure accurate billing, pricing, and other UPS services are delivered.
Responsibilities
Penetrates existing account base to identify new decision-makers with new business opportunities
Coordinates customer meetings with decision-makers to identify needs over wants, determine areas of opportunity, and develops sales strategies to win new business
Identifies areas of churn to develop strategies for winning back business
Prospects and hunts for new business through various customer opportunity identification methods including published data, industry guides, referrals and territory management
Targets customer opportunities that exceed $2 million in total opportunity revenue annually
Engages with the customer to identify areas of need while creating value throughout the sales process
Facilitates customer entertainment to develop and solidifies relationships with preferred customers
Collaborates with Operations to establish standard operating procedures for meeting customer expectations
Educates customers on technology solutions to provide independent tracking, pricing, and reporting capabilities
Applies sales strategies and knowledge gained from sales training to identify areas where UPS solutions can be implemented
Plans Quarterly Business Reviews (QBR's) with customers to review business trends and UPS time and transit performance
Applies sales strategies gained from sales training to identify areas where UPS solutions can be implemented
Participates in joint customer calls with peers and counterparts to promote UPS products and services
Attends functional meetings with sales counterparts to promote enterprise selling
Identifies account decliners and gainers to develop strategies for winning back business and promoting future growth
Uses state of the art Customer Relations Management software (CRM) to develop strategic plans for customer growth and development
Preferences
Demonstrates ability to conduct research and develop territory sales plans and possesses organization and strategic planning skills
Possesses 3 years of experience in successful territory management
Minimum 3 years of Freight Forwarding sales experience
Experience using Microsoft Office Products (Word, Excel, Access, and Outlook)
Bachelor's Degree or international equivalent (or internationally comparable degree) in Business or Marketing
Business-to-Business or Business-to-Consumer sales experience, or UPS management or customer facing role experience
UPS is an equal opportunity employer. UPS does not discriminate on the basis of race/color/religion/sex/national origin/veteran/disability/age/sexual orientation/gender identity or any other characteristic protected by law
Benefits & Career Advantages
Sales employees get a full slate of benefits and rewards.
401(k)

Full Healthcare

Career Growth
& Mobility

Comprehensive
training

Competitive Pay
Career Path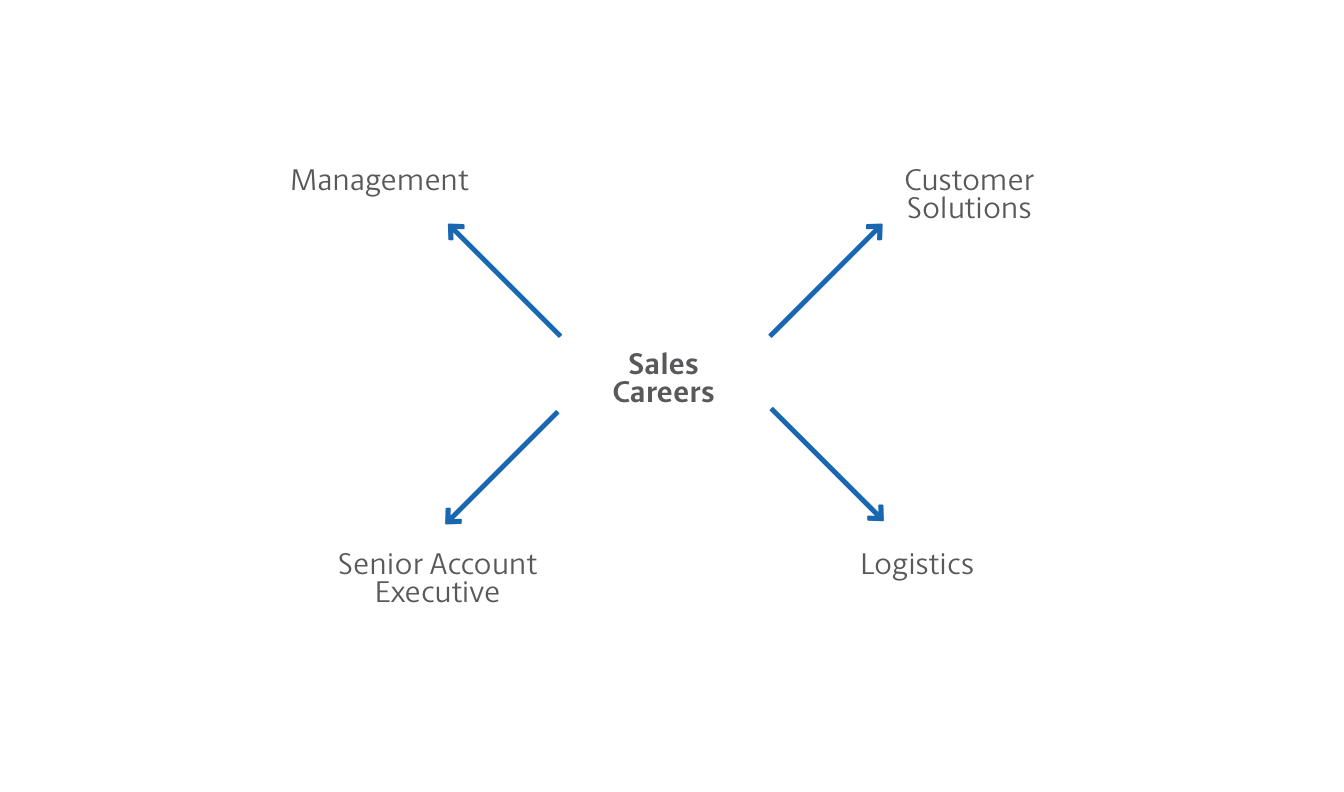 Career Snapshot
Opportunities to Grow

Strength of the UPS name behind you

Diverse team of experts

Creating custom solutions for businesses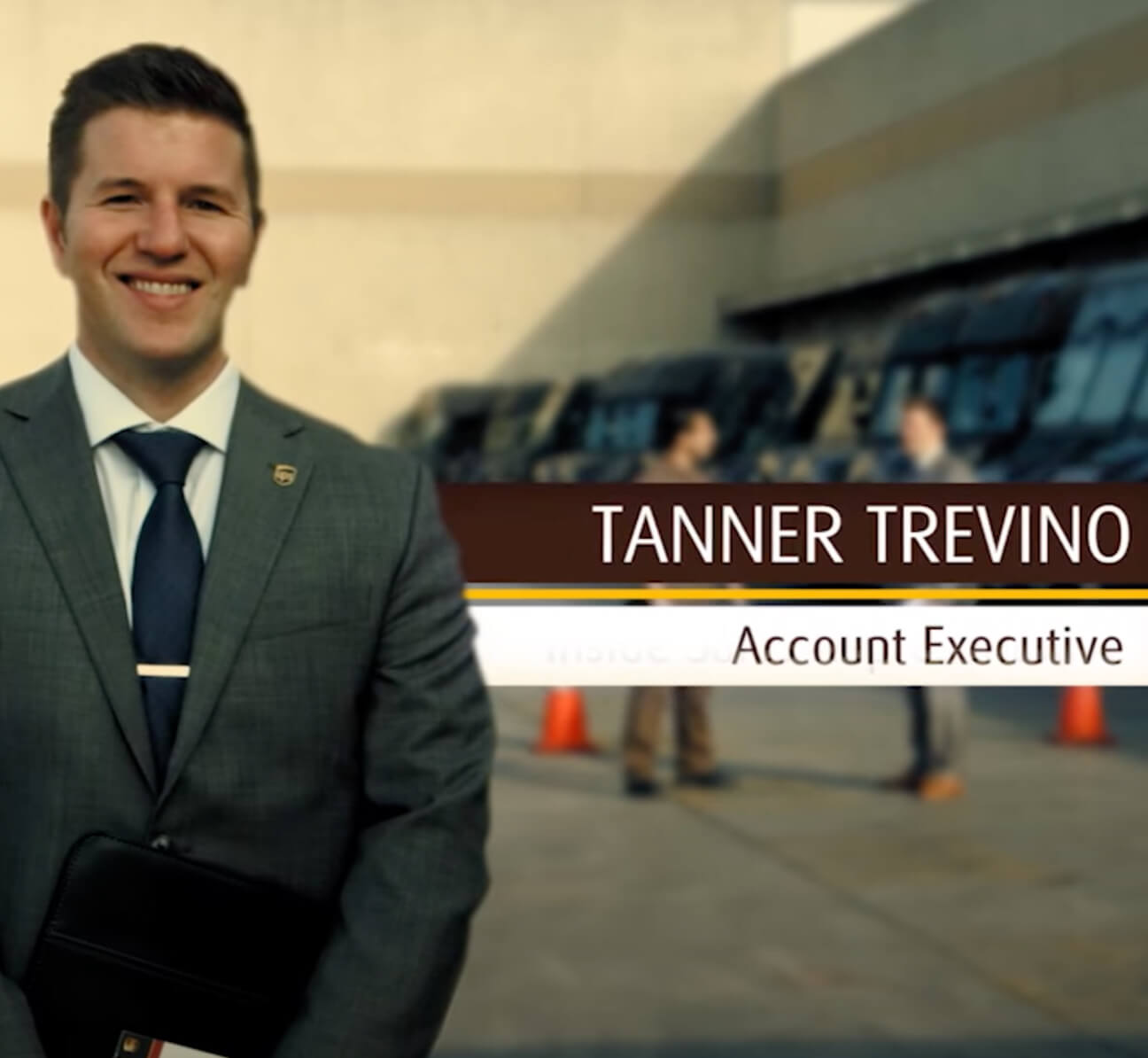 UPS Account Executives
Tanner Trevino, Account Executive, shares how he started in Inside Sales and has grown within our Business Development team.