Warehouse Associate (Full Time)
Full-Time
Buffalo, New York
Level: Entry
Travel: No
Facility: BUFFALO
Job ID: NYBFF95
Zip Code: 14225
Street Address: 302 SONWIL RD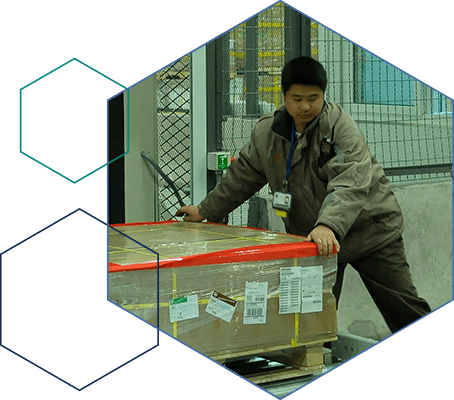 Global Logistics & Distribution Warehouse Associate Snapshot
Full-time roles
Team-Oriented Environment
Advancement Opportunities
Light industrial work
Benefits
Medical, Dental, Vision & more


after 30 days

401(K) plan with match

Growth from within
Benefits Disclaimer
The benefits and compensation information provided on this website are for informational purposes only. Not every product or service is available or applicable to every employee and the availability of a product or service is subject to change. UPS reserves the right to alter or delete the information provided as required by UPS' business needs.
Warehouse Associate (Full Time)
Full-Time
Buffalo, New York
Facility: BUFFALO
Job ID: NYBFF95
Zip Code: 14225
Apply Now
Date posted 06/14/2021
Shift: Morning (6:00 AM - 10:30 AM)
We are recruiting for our Full-Time and Part-Time Warehouse Associate positions at UPS Supply Chain Solutions. The work environment is focused on quality and relies on teamwork to accomplish daily tasks. These positions may require lifting of at least 70 pounds and working at heights of up to 28 feet while using Powered Equipment.

Responsibilities will include loading and unloading, packing and unpacking, auditing, general housekeeping, kitting, inbound processing, scanning orders, shipping and receiving, put-a-way, data entry into computerized inventory control systems and inventory control. In addition, most positions may require you to operate powered equipment such as a forklift or hydraulic jack lift to perform duties.

Must be able to read and speak English. High School diploma or equivalent certification preferred.

Full-time employees receive an attractive benefit package including medical benefits, vision and dental coverage, paid vacations and holiday, and paid discretionary days.


UPS is an equal opportunity employer. UPS does not discriminate on the basis of race/color/religion/sex/national origin/veteran/disability/age/sexual orientation/gender identity or any other characteristic protected by law
Apply Now
Warehouse Associates Career Path
Order Picker – Warehouse

leads to PITO Operator - Warehouse or Inventory Control.

PITO Operator – Warehouse

leads to Distribution Supervisor I.

Inventory Control

is the end of this branch.

Senior Warehouse Associate

leads to Distribution Supervisor I.

Distribution Supervisor I

is the end of this branch.
Get Job Alerts
Take another step towards your career at UPS
You Belong At UPS
We are better together. We are stronger united. We are UPS
Learn More