Sales Strategy Manager- Location-Flexible
Primary Location

55 GLENLAKE PARKWAY

, Atlanta, Georgia
Job ID 344126
Full-Time
Atlanta, Georgia
Level: Varies based on position
Job Summary
This position creates sales strategies to target profitable growth and align with UPS vision within their market segments. This role is responsible for identifying and eliminating non-selling related activity, minimizing sales resource involvement in non-selling related activity to increase direct selling time and accelerate revenue growth. The incumbent gathers intelligence from regional/district sales management and collaborates with other functions to identify opportunity to deliver exceptional customer service experience. This position also provides Sales Strategy input to, Sales Operations, CRM, and Sales Training as it relates to their specific area of responsibility.
Responsibilities
Analyzes existing sales processes and procedures to determine gaps and overlap affecting successful integration
Evaluates existing training modules for SCS and Small Package business units to determine gaps, identify Subject Matter Experts (SME), and establish training
Analyzes query information to detect trends and inconsistencies to explore further
Evaluates performance indices weekly to make adjustments and maintain focus on model objectives
Preferences
Establishes and maintains a comprehensive marketplace assessment of customers, competitors, and other relevant market factors; gains new and unique customer insights through data modeling, marketing research, frontline personnel interviews and direct customer engagement; establishes learning objectives and plans to fill gaps in knowledge; analyzes issues for root causes and opportunities to prioritize key issues; evaluates, from a customers perspective, the experience of engaging with UPS across all touch-points in order to identify improvement opportunities; understand and monitors the performance of customer sub-segments across the conversion, penetration, retention, and win back cycle
Addresses problems involving global business needs; applies cultural sensitivity when making decisions on business issues; recommends changes in the way business is conducted in different countries/geographical regions; recognizes and pursues opportunities for advanced cultural awareness
Develops project management plans and leads the implementation for moderately complex/medium duration projects as well as basic programs; defines most of the initiatives project needs and cross-functional roles/responsibilities throughout the project life cycle; develops recommendations on best way to fulfill the project requirements given the current project and organizational dynamics; overcomes basic organizational resistance to cross-functional demands; demonstrates ability to successfully apply the project management discipline and remains current on project management practices and tools
Defines general business requirements for projects/processes; modifies or adjusts existing designs; develops working models; describes the impact of not following design specifications
Addresses and resolves issues impacting information systems reporting; looks for ways to minimize report generation and required storage; modifies existing report formats; creates and interprets customized reports; integrates data, information, and documents from multiple software programs; writes more complex report queries
Master's Degree (or internationally comparable degree)
UPS is an equal opportunity employer. UPS does not discriminate on the basis of race/color/religion/sex/national origin/veteran/disability/age/sexual orientation/gender identity or any other characteristic protected by law
Benefits & Career Advantages
Sales employees get a full slate of benefits and rewards.
401(k)

Full Healthcare

Career Growth
& Mobility

Comprehensive
training

Competitive Pay
Career Path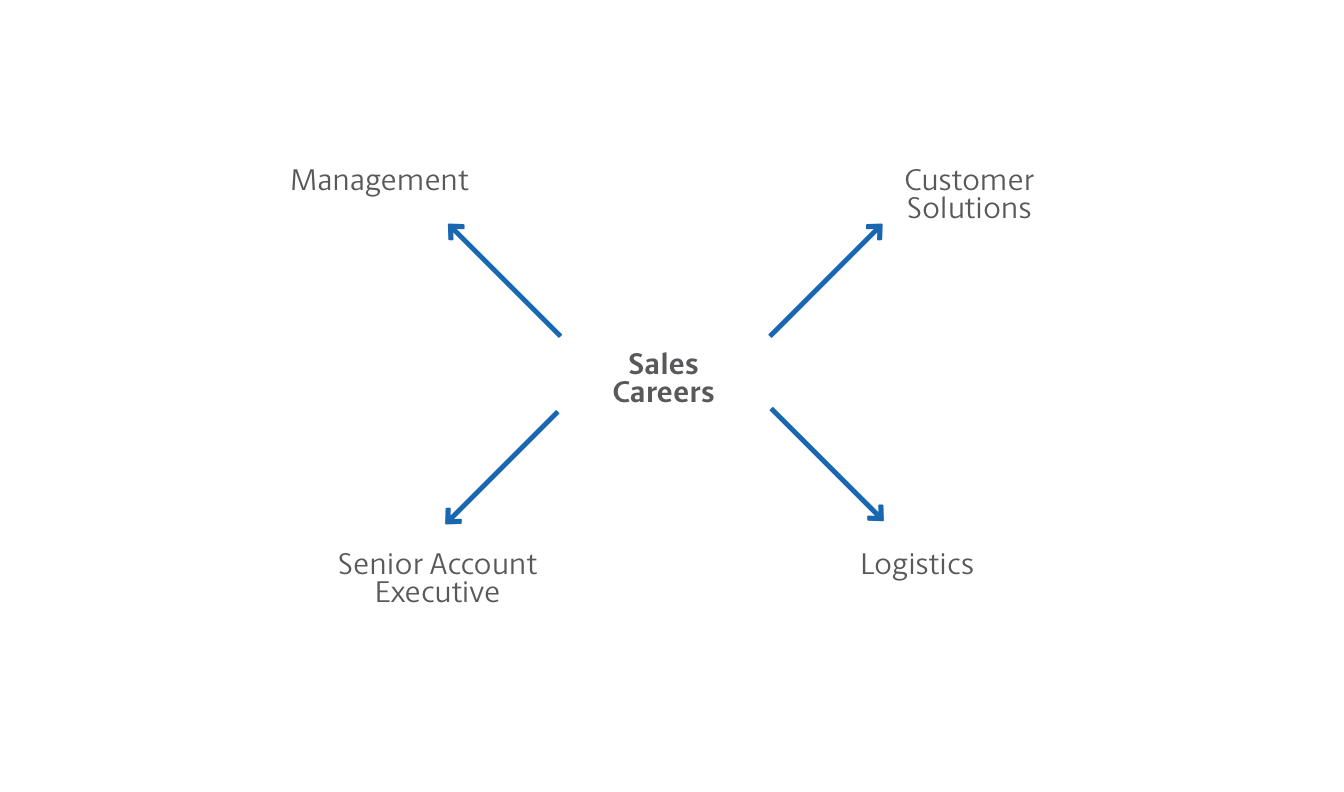 Career Snapshot
Opportunities to Grow

Strength of the UPS name behind you

Diverse team of experts

Creating custom solutions for businesses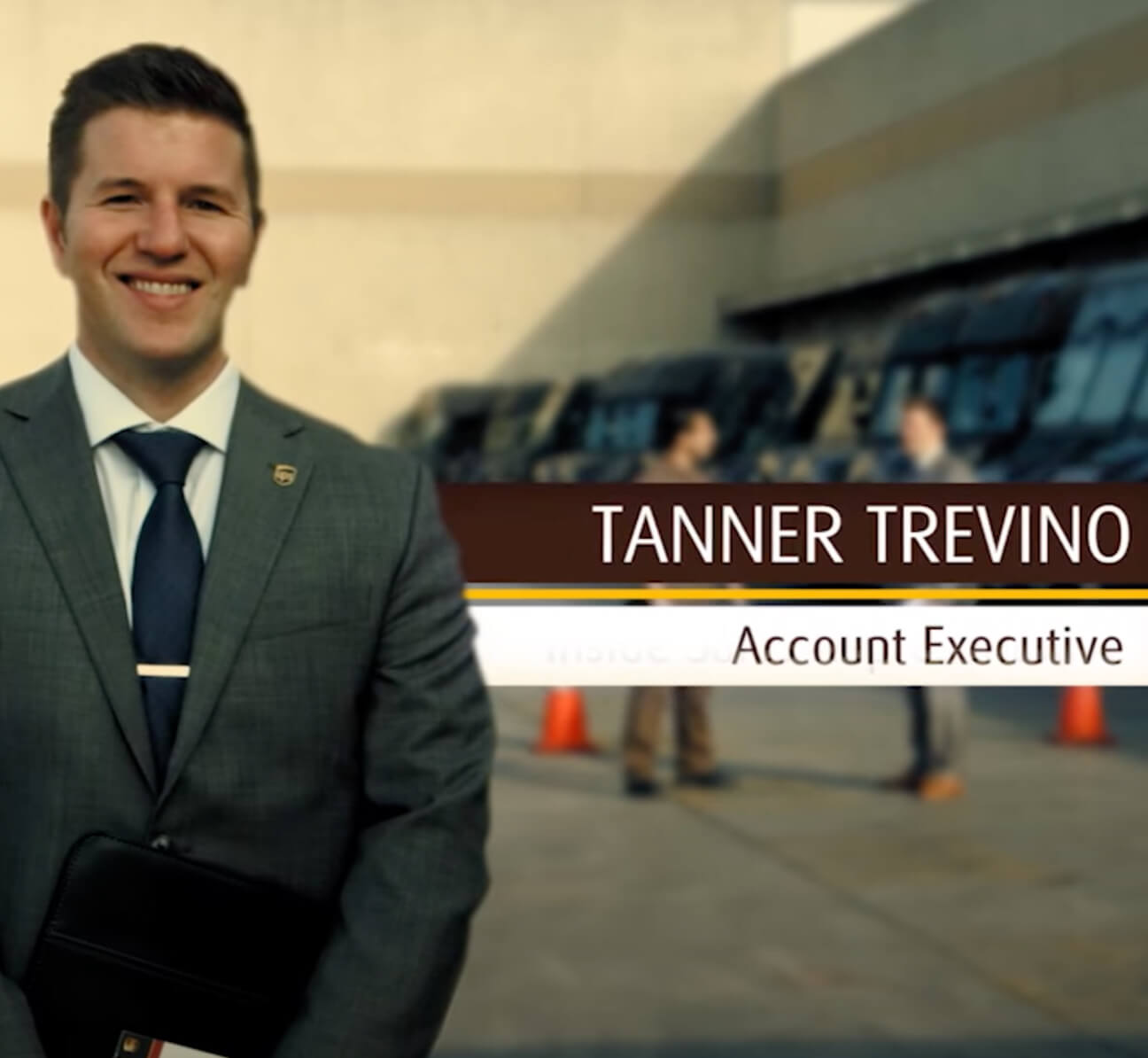 UPS Account Executives
Tanner Trevino, Account Executive, shares how he started in Inside Sales and has grown within our Business Development team.