Plant Engineering Systems Engineer
UPS AUTOMATION LAB
Primary Location: ATLANTA, GA - United States
Facility UPS AUTOMATION LAB
Job ID 217548
Zip Code 30340
---
The Building and Systems Engineering (BaSE) Support Engineer develops, designs, tests, integrates, and deploys system software and hardware solutions. He/She is responsible for designing and implementing solutions to protect, standardize, and improve existing real time BaSE systems. This position provides field support and conducts site visits to evaluate performance, review installations, and provide project support. The BaSE Support Engineer oversees consultants, vendors, interns, college co-ops, and technical writers. He/She must be able to travel and have a flexible travel schedule.
The BaSE Support Engineer tests applications to ensure designs meet requirements, business needs, and determine the most effective solutions. He/She manages project lifecycles, including project scope, resources, schedule, initiation, start-up/design, building, and deployment to see projects from beginning-to-end. This position works on site with vendors, consultants, electrical and mechanical contractors and local cross-functional staff to successfully meet the project objectives with regards to system functionality, system performance, and system reliability. The BaSE Support Engineer uses technical knowledge, experience, and reference materials (e.g., websites, manuals, books, etc.) to design and develop optimal solutions that work in accordance with the overall system business requirements. He/She handles calls from the district to respond to internal customers' software/hardware problems and/or requests.
Responsibilities and Duties
Identifies issues that need to be resolved by engineers or application developers promptly
Communicates with management team to provide updates and ensure trouble-free implementation of solutions
Gathers data from tested solutions to compare to benchmarking data and ensure effectiveness
Performs field certification to ensure installed solutions meet customers' and the Corporate PE Advanced Technology group's installation standards
Supervises consultants and vendors for workstation, server and embedded system program development for complex control systems
Follows up with assigned resources formally (e.g., status meetings, etc.) and informally to continuously manage the productivity of the team, project timelines, and deliverables
Provides field support for integration of systems whenever necessary
Coordinates with Corporate P.E. Systems group, ATC groups and/or vendors and consultants to determine project requirements from overall system designs to obtain appropriate solutions (e.g., software, hardware, processes, etc.)
Collaborates with team members to determine project requirements from overall system designs and to obtain appropriate solutions (e.g., software, hardware, processes, etc.)
Attends design reviews meetings with internal and external team members to identify for business needs and system requirements
Knowledge and Skills
Demonstrates knowledge of database design principles, identifies users' requirements and needs with guidance from others, and  demonstrates a basic understanding of the importance of maintaining and updating databases
Demonstrates understanding of technical support in business, demonstrates awareness of primary uses of technology by business representatives, and demonstrates a basic understanding of systems of the enterprise
Demonstrates awareness of potential security issues and concerns, assists in implementation of security policies and procedures, including user log-on and authentication rules, as well as security breach escalation procedures, and prepares status reports on security matters to aid in the development of security risk analysis scenarios and response procedures
Identifies business problem that requires research, reviews literature and data related to research questions, and summarizes information from data sources
Demonstrates understanding of business problems, and recommends a solution to solve business problems
Demonstrates understanding of implementation objectives and project plan, participates in the implementation of a project, provides timely, thorough, and concise updates for area of responsibility, and identifies areas of risk and communicates to the project manager
Demonstrates understanding of basic project planning processes, including planning action items and resources
Communicates quality assurance methodology and explains desired outcomes of testing, and identifies steps in the project life cycle
Demonstrates general understanding and use of grammatical rules, expresses ideas clearly and concisely, and explains the relationship of effective writing to business objectives
Able to communicate designed and developed technology solutions, expresses the importance of an effective implementation, and develops implementation plans
Identifies internal customers' needs and vendors to meet needs, determines costs, creates bid proposals for vendor solicitation, analyzes vendor responses, and develops recommendations for award
Bachelor's Degree (or internationally comparable degree) in Computer Science, Electrical Engineering - Preferred
Experience with system communications protocols (TCP/IP, UDP IP, HTTP, FTP, SFTP, USB, MODBUS TCP, RS 232/485, XMPP) - Preferred
Experience using Delphi, Free Pascal, C, C++, Visual C, Java, Java Script, SQL – Preferred
Experience with Systems Integration of Material Handling Systems (CCD cameras, laser scanners, programmable logic controllers, embedded control devices, and other peripherals) - Preferred
Knowledge of system security techniques and standards - Preferred
Experience supervising others - Preferred
UPS is an equal opportunity employer. UPS does not discriminate on the basis of race/color/religion/sex/national origin/veteran/disability/age/sexual orientation/gender identity or any other characteristic protected by law
Apply Now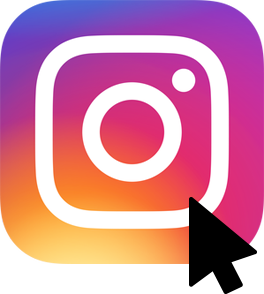 Future You
Loves

Our Instagram Page Follow Us
Jobs on the map
See where Future You will go.
Learn More
Get Job Alerts
Take another step toward Future You.