New Product Development Analyst
UPS CORPORATE OFFICES
Primary Location: ATLANTA, GA - United States
Facility UPS CORPORATE OFFICES
Job ID 215054
Zip Code 30328
---
UPS is seeking a creative New Product Analyst to use both internal and external resources to evaluate new product concepts, the impact of concepts on UPS and to launch products into market. He/she reviews findings and provides recommendations based on business analyses. This position may have supervisory responsibility for administrative or technical employees.
The New Product Analyst researches past projects that address similar customer needs or industry segments to compare/contrast new products for the purpose of determining product viability. He/She identifies and analyzes the market trends, customers and competitors to better predict the outcome of a product launch. This position interviews internal sponsors, to determine overall project objectives.
Responsibilities and Duties 
Investigates new product/service concepts ideas to compare/contrast products for the purpose of determining product viability
Interviews customers to obtain detailed market information
Queries data sources, both internal and external, to provide meaningful information about key aspects of given markets (e.g., market size, industry segment, current products, gaps in UPS product offerings, etc.)
Responds to ad hoc requests made by stakeholders to satisfy their requirements for information and to receive feedback
Participates in design of research questionnaires and interviews to ensure required data is captured
Reviews business cases with sponsors to justify funding and build-out of new initiatives or product enhancements
Knowledge and Skills
Familiar with primary information sources relevant to assigned area; utilizes computer-based analytical and information management tools in order to perform routine analysis; documents approach and findings; reviews results with others as appropriate
Identifies key factors behind basic problems and establish a path to solve them; proposes approaches to solve more complicated problems; investigates and diagnoses anomalies in routine business results
Demonstrates understanding of products, services, and customer facing technology solutions offered by UPS along with their features and business applications; describes general customer profiles targeted by the company
Familiar with the primary customer business processes in which UPS solutions are most frequently applied (e.g., order management, shipping, receiving, returns, accounts receivable and accounts payable); within area of responsibility, able to describe customer benefits through the application of UPS solutions
Maintains basic awareness of potential regulations that could impact product or segment; monitors emerging technologies and potential impact on the ways transportation and logistics companies serve customers
Demonstrates understanding of the hierarchy, relationships, and required consistency between levels of objectives and strategies (corporate, marketing, and segment); identifies potential marketing objectives and strategies along with the rationale for each
Uncovers sources of customer, segment, or competitive information and insights to support concept evaluation; investigates business practices and trends that may impact the attractiveness and viability of concepts
Demonstrates an understanding of financial terminology and concepts such as cash flows, operating profit/loss, and net income; conducts financial analyses
Bachelor's Degree (or internationally comparable degree) in Engineering, Business, Finance, or related field - Preferred
Familiar with UPS operations - Preferred
UPS is an equal opportunity employer. UPS does not discriminate on the basis of race/color/religion/sex/national origin/veteran/disability/age/sexual orientation/gender identity or any other characteristic protected by law
Apply Now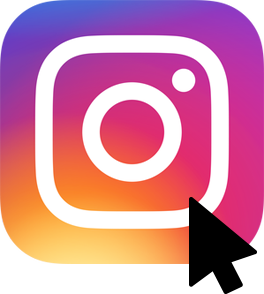 Future You
Loves

Our Instagram Page Follow Us
Jobs on the map
See where Future You will go.
Learn More
Get Job Alerts
Take another step toward Future You.