Customer Success Representative
Primary Location , Atlanta, Georgia Job ID R23008780
Full-Time
Atlanta, Georgia
Level: Varies based on position
Explore your next opportunity at a Fortune Global 500 organization. Envision innovative possibilities, experience our rewarding culture, and work with talented teams that help you become better every day. We know what it takes to lead UPS into tomorrow—people with a unique combination of skill + passion. If you have the qualities and drive to lead yourself or teams, there are roles ready to cultivate your skills and take you to the next level.
Job Description:
JOB SUMMARY
This position on the Customer Success Team works with customers and business partners across multiple business functions to help successfully setup and onboard customers onto their UPS Capital solution. This position is responsible for ensuring successful customer setup and onboarding, as well as providing subject matter expertise support throughout the initial stages of the customer journey. Additionally, this position serves as a single point of contact for all customer inquiries post-purchase to provide expedient resolution of customer inquiries, requests, and issues.

RESPONSIBILITIES
• Supports successful and expedient activation and onboarding of customers (Direct, Channels & Platforms) to expedite transaction production, increase customer retention, and reduce churn
• Provides a seamless onboarding customer experience through the initial stages of the customer journey using a combination of interactive demonstrations, proactive customer outreach and follow up, and daily activity monitoring
• Trains customers on tools, systems, and solutions to ensure thorough customer understanding
• Nurtures customers through activation and proper solution usage and proactively resolve customer issues
• Audits customer milestones for accuracy and operational effectiveness, and provide expedient resolution of issues (milestones include solution go-live, first transaction, first bill, first claim)
• Troubleshoots technical issues in real-time (live) for customers' digital solutions and coordinate technical issue resolution with IT
• Balances multiple deployments and onboarding schedules to meet stakeholder goals and expectations
• Provides one centralized place for all customer support and inquiries, providing an easy and seamless customer support experience with one-call resolution (onboarding and technology integration, policy information & modifications, customer service and account information, billing, claims)
• Collect Voice of Customer feedback to help inform product and roadmap strategy and design

QUALIFICATIONS
Requirements:
• Strong written and verbal communication skills
• Strong digital literacy and fluency in different technology solutions and systems
• Strong time management and organizational skills
• Great active listening skills
• Exceptional interpersonal and rapport building skills
• Demonstrates a detailed understanding of supply chain concepts
• Demonstrates a basic understanding of risk management principles; identifies the risk factors that impact a client's insurance needs
• Demonstrates a general understanding of ways to identify and measure the current needs of the customer
• Demonstrates change agility and flexibility
Employee Type:
Permanent
UPS is committed to providing a workplace free of discrimination, harassment, and retaliation.
Other Criteria:
Employer will not sponsor visas for position. UPS is an equal opportunity employer. UPS does not discriminate on the basis of race/color/religion/sex/nationalorigin/veteran/disability/age/sexual orientation/gender identity or any other characteristic protected by law.
Basic Qualifications:
Must be a U.S. Citizen or National of the U.S., an alien lawfully admitted for permanent residence, or an alien authorized to work in the U.S. for this employer.
Benefits & Career Advantages
Sales employees get a full slate of benefits and rewards.
401(k)

Full Healthcare

Career Growth
& Mobility

Comprehensive
training

Competitive Pay
Career Path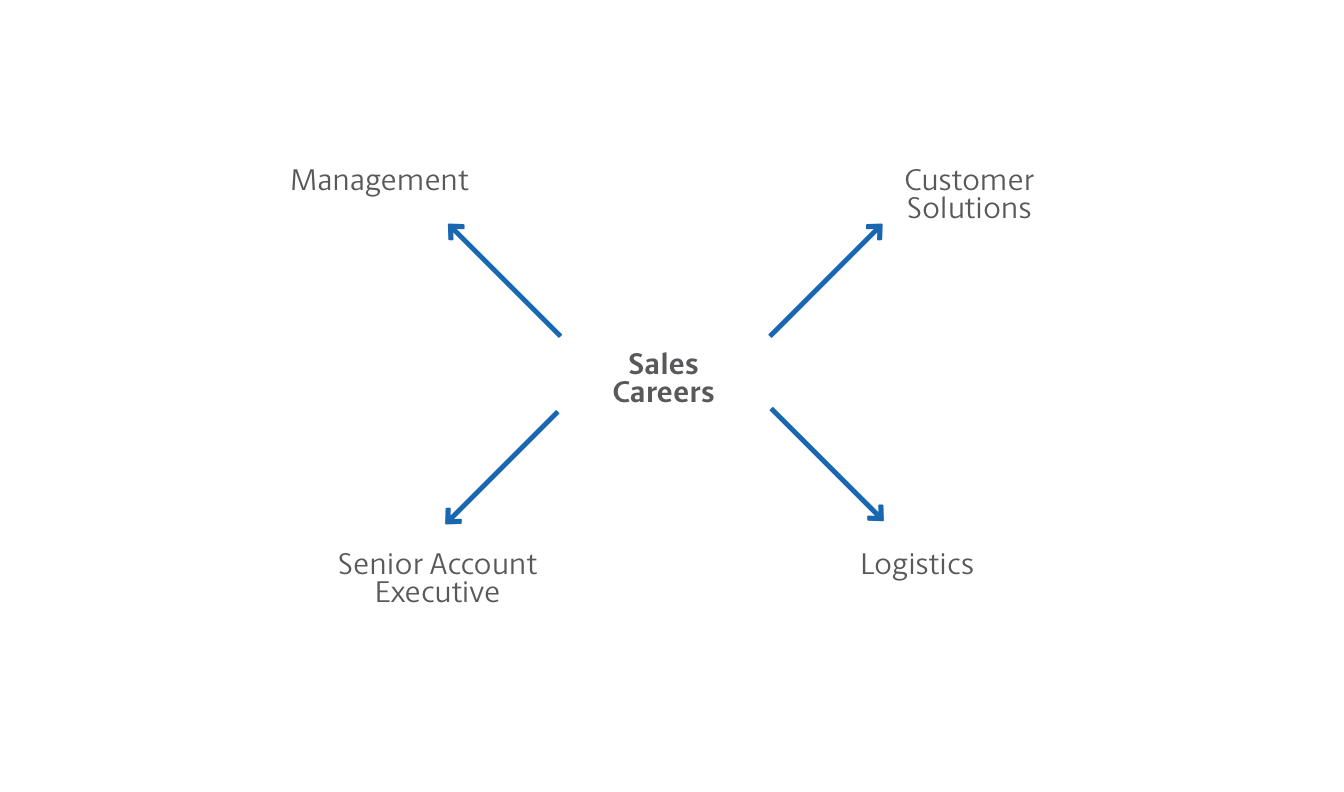 Career Snapshot
Opportunities to Grow

Strength of the UPS name behind you

Diverse team of experts

Creating custom solutions for businesses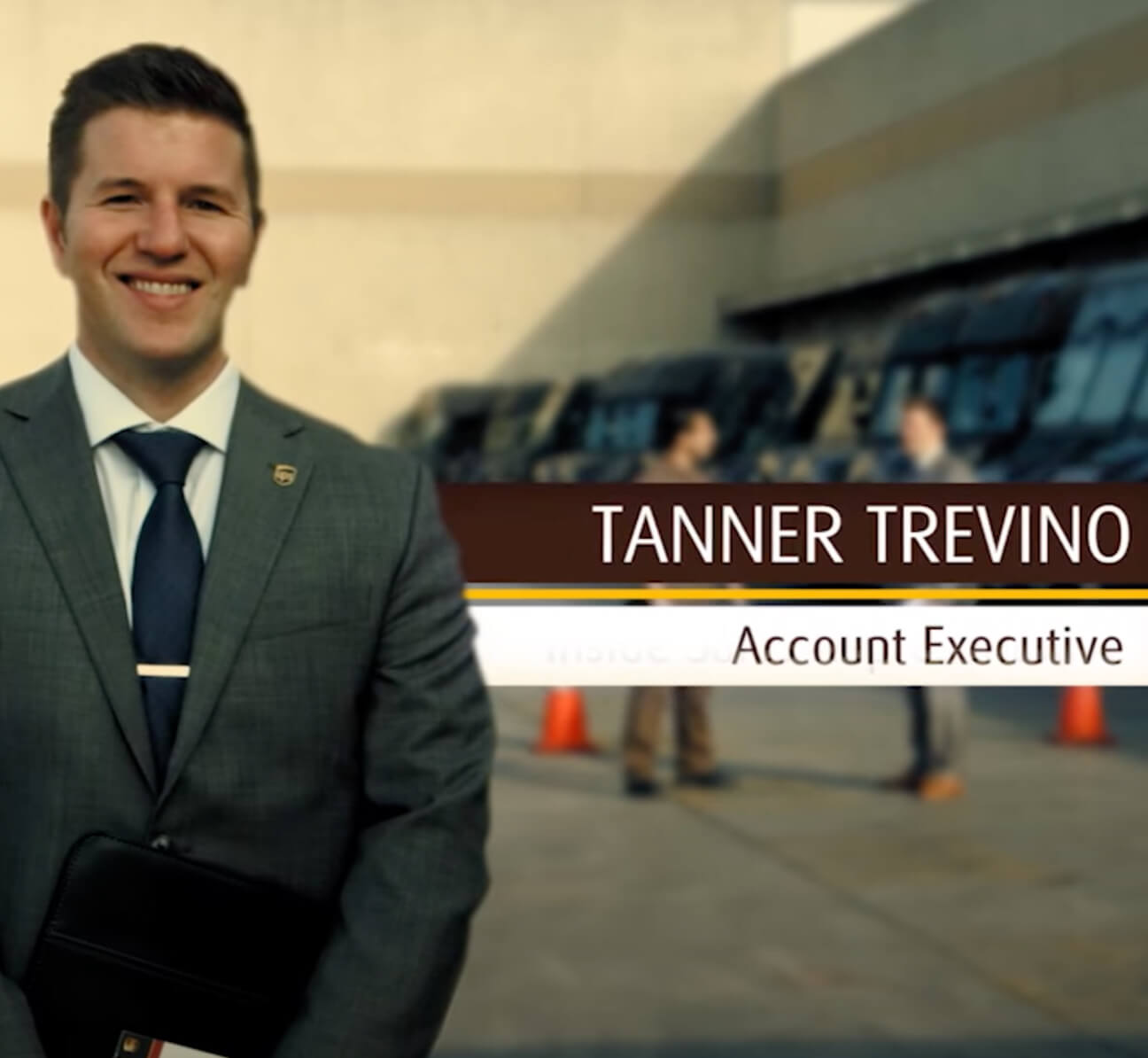 UPS Account Executives
Tanner Trevino, Account Executive, shares how he started in Inside Sales and has grown within our Business Development team.