Continuous Improvement Supervisor
35 Glenlake Building
Primary Location: ATLANTA, GA - United States
Facility 35 Glenlake Building
Job ID 210945
Zip Code 30328
---
The Global Business Services (GBS) organization provides process and service excellence to support the UPS enterprise with a goal of delivering strategic value, and innovating and enhancing services over time to meet the changing needs of the business. The GBS Continuous Improvement (CI) Supervisor will identify opportunities, plan, lead, and coordinate continuous improvement initiatives and ensure effective execution of key business and operational excellence strategies. This role will report to a GBS Continuous Improvement manager, and will function as a liaison between the GBS Back Office group and the various service delivery groups and functions. This individual will partner with GBS site leaders to communicate, train, and deploy various Continuous Improvement methodologies and practices. Preferred experience should include but is not limited to Lean and Six Sigma practices, DMAIC, Kaizen, and value stream analysis, with global perspective. The GBS CI Supervisor will be a change agent: challenging organizational leaders to take CI to the next plateau, and removing organizational barriers to the continuous improvement process in order to accelerate results and business value.
­Responsibilities and Duties
Provides GBS representative observation feedback to GBS supervisors to offer coaching and training recommendations
Documents contact observations to determine call center process changes for maximizing service to the customer
Generates GBS case reports to track alternative customer response methods for manager and representative review
Works with GBS product managers to explain customer response recommendation rationale
Reviews statistical information (e.g., number of cases created, resolution rate, etc.) to evaluate the re-routing of customer contacts
Generates specific customer case data to export in Microsoft Excel and distribute to new service project team
Produces Call Management System (CMS) data to review contact volume statistics and cost impacts
Analyzes financial data (e.g., cost-per-contact, administrative cost-per-hour, etc.) to justify new service projects
Knowledge and Skills
Applies database knowledge: Designs information organization, accessibility, and security to create databases based on user needs, using available database management software; devises procedures and schedules to maintain and update databases; installs and updates databases
Budget management: Tracks expenditures against financial targets; describes impact of area's budget on organizational financial plan
Estimation and forecasting knowledge: Specifies facts, research, and perspectives necessary to make projections; analyzes statistics and qualitative information within specified parameters; researches trends and conditions used to make projections
Project management: Demonstrates understanding of implementation objectives, project plan, and one's role within a project; participates in the implementation of a project; provides timely, thorough and concise updates for area of responsibility; identifies areas of risk and properly communicates them to the project manager
Project planning: Develops and executes project management plans for basic projects of short duration requiring limited coordination and resources; supports initiatives with well-defined project needs and cross-functional roles/responsibilities throughout the project life cycle; manages minimal organizational resistance to cross-functional project demands; employs project management tools and technology (e.g., Microsoft Project, Program Management Group website, etc.) appropriately
Report generation: Generates reports in appropriate format using basic software; reviews reports to ensure accuracy and completeness; identifies some problems with report generation (e.g., missing variables, incorrect data, etc.)
Solves customer problems: Identifies business areas and stakeholders impacted by customer issues; engages appropriate resources to resolve customer issues; identifies root causes to ensure problems do not recur; stays motivated despite difficult circumstances or setbacks
Statistical analysis: Demonstrates a basic knowledge of statistical terminology and understanding of analyses and/or tests (e.g. measures of central tendency, standard deviation, correlation, analysis of variance (ANOVA), simple linear regression, significance testing, etc.); displays the ability to calculate basic statistics
Experience with MS Office products such as Excel (exporting data) and Word - Preferred
Experience with Call Center Management - Preferred
Experience analyzing financial data (e.g., cost-per-contact, administrative cost-per-hour, etc.) - Preferred
UPS is an equal opportunity employer. UPS does not discriminate on the basis of race/color/religion/sex/national origin/veteran/disability/age/sexual orientation/gender identity or any other characteristic protected by law
Apply Now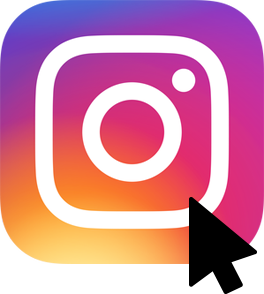 Future You
Loves

Our Instagram Page Follow Us
Jobs on the map
See where Future You will go.
Learn More
Get Job Alerts
Take another step toward Future You.