QA Computer System Validation Sup -GAAPR, NJ299
Primary Location

12380 MORRIS ROAD

, Alpharetta, Georgia
Job ID 343204
Full-Time
Alpharetta, Georgia
Level: Varies based on position
Job Summary
This position provides guidance to UPS Supply Chain Solutions (SCS) Information Technology (IT) department to maintain validation of warehouse or support systems utilized for healthcare applications. This role assesses systems being evaluated for use in healthcare applications, provides training and subject matter expertise to achieve/maintain validated status. The incumbent identifies systems requiring validation, escalates validation issues appropriately, and provides validation expertise. This position manages validation documents, determines applicable regulations, and reviews and approves testing of changes to validated systems.
The incumbent consults with internal groups (e.g., Operations, Business Development, IT, etc.) investigates and resolves healthcare issues to ensure compliance with rules and regulations. This position writes and revises Standard Operating Procedures (SOPs) and work instructions to ensure proper procedures are followed by Operations, IT or Order-to-Cash personnel. This role participates in information gathering and scheduling to prepare for internal and client audits. The incumbent assesses current SCS capabilities to determine SCS's ability to meet client requirements and proposed solutions. This position develops and revises change control procedures, training, and audits to ensure the maintenance of validation.
Responsibilities
Writes, executes, and reviews validation protocols, generates validation reports, and performs corrective actions for deviations to provide subject matter expertise for SCS in validation matters
Reviews policies, procedures, and regulations with internal/external clients to determine specialized requirements and ensure compliance
Coordinates document and data control (e.g., numbering, version control, controlled copies, etc.) to ensure documentation and data are maintained in an orderly manner and meet quality standards
Leads validation personnel or projects, when assigned
Records information and observations from internal audits to support the preparation and distribution of internal audit reports
Establishes and maintains quality policies and programs within the IT area to ensure proper document and data control methods are utilized
Interfaces with client QA departments and attends sales presentations and business reviews to support the coordination of client activities
Interacts with internal auditors to discuss audit plans and findings
Ensures continued learning of new/existing regulatory requirements by the various regulatory bodies governing our healthcare industries
Participates in consultations with Corporate Legal to determine compliance implications of pending business
Ensures consistent and timely completion of compliance-base tasks as assigned including but not limited to NCs, CAPAs, Audit findings and Document Changes/Management
Follows up with clients after audits to identify issues and mutually acceptable solutions
Preferences
Identifies the business problem that requires research; identifies sources of information that are relevant to a problem; reviews literature and data related to the research question; summarizes information from data sources
Utilizes conflict management skillsets to resolve any unforeseen departmental and cross-functional conflicts and issues
Captures/documents specific/accurate information; learns subjects thoroughly and in detail; completes work with thoroughness; supplies details when requested and maintains organized files
Applies established procedures for responding to incidents; determines and documents information pertinent to incidents; communicates resolutions or results to stakeholders
Demonstrates an understanding of the functions, regulations, and procedures of compliance agencies or governing bodies; takes a leadership position in programs that reduce risk and enhance safety
Possesses basic knowledge of risk management fundamentals; understands supply chain concepts; identifies issues within a supply chain; uses the appropriate style, level of detail, grammar, and organization of thought in technical writing
Drafts standard specialized or technical documents using templates and job aids; considers the end-user's perspective when creating technical documents
Makes minor adjustments to test plans; recognizes the importance of quality assurance to the business; identifies conditions that impede the quality assurance process
Demonstrates an understanding of technology used by the company; communicates basic technological concepts/terminology and applies standard technology in daily work
Bachelor's Degree (or internationally comparable degree) in Computer Science, Information Systems or related field - Preferred
Possesses knowledge of Supply Chain logistics
Experience in the Healthcare industry
UPS is an equal opportunity employer. UPS does not discriminate on the basis of race/color/religion/sex/national origin/veteran/disability/age/sexual orientation/gender identity or any other characteristic protected by law
Benefits & Career Advantages
SCS Healthcare Logistics Professionals get a full slate of benefits and rewards.
401(k)

Full Healthcare

after 30 days

Growth from within

Work on a
Team of Experts

Make a Global Impact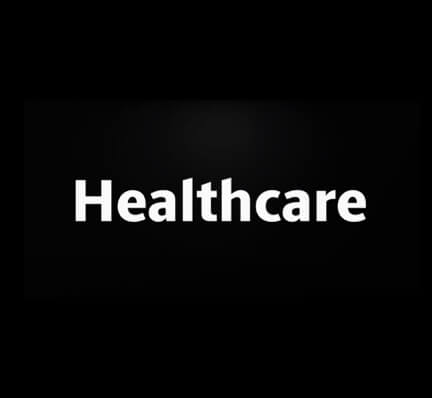 UPS Healthcare
Hear about UPS Healthcare's capabilities- the future of healthcare is being built right now, and UPS Healthcare is helping to shape it.
UPS Premier
Learn about our Technology Enabled Network for Healthcare shipments, helping to deliver hope.