Customer Experience Design & Execution Strategist
Morris Road Location
Primary Location: ALPHARETTA, GA - United States
Facility Morris Road Location
Job ID 216835
Zip Code 30005
---
The Customer Experience Design & Execution Strategist works with operations, sales, engineering, information technology and other key functions to develop, implement, and deploy customer experience improvements and best practices consistently throughout the global forwarding business unit. He/She will be part of the Customer Experience Team that reports directly to the head of strategy for Global Ocean Freight, International Air Freight and Trade Direct products. His/Her key job responsibilities will include, enhancing our customers' experience through agile design, implementation, training, metrics and communication projects. He/She will manage and store processes, standards, and metrics that help improve our Global Forwarding Customer's experiences, understand the health of our customer relationships, and help measure progress against the Customer Experience Road Map. This position will assist Operations, Sales, I.E. and I.T. departments in customer experience reengineering projects as necessary. He/She will take a lead role in the planning and execution of large customer experience projects and/or training initiatives. He/She may also manage, through influence, other subject matter experts to ensure timelines and project deliverables, ranging from process, technology, data, and people capability enhancements, are met and deployed to be used by UPS partners who influence our customers' experiences. This position may supervise others and may require domestic and international travel ranging from 25% to 50% of the time.
Responsibilities and Duties
Defines project scope and schedule, while focusing on regular and timely delivery of value; organize and lead project status and working meetings; prepare and distribute progress reports; manage risks and issues; correct deviations from plans; and perform steady-state planning for assigned projects

Assists in team development while holding teams accountable for their commitments, removing roadblocks to their work; leverages organizational resources to improve capacity for project work; and mentors and develops team members

Conducts focus groups and/or interviews with internal stakeholders to understand how current processes and tools are being used and could be enhanced to better facilitate a customer's experience

Balances multiple agile projects and deployment schedules to meet stakeholder goals and expectations

Identifies key design stakeholders; organizes, researches, leads, and moderates design workshops; identifies experience improvement opportunities; and provides recommendations to further improve implementation success

Promotes empowerment of the team, ensures that each team member is fully engaged in the project and making a meaningful contribution, and encourages a sustainable pace with high-levels of quality and results

Supports internal partners in managing customer expectations for project deliverables, managing stakeholder communications, and helping to implement an effective system of project governance

Manages customer experience-related issues and risks to ensure the stakeholder and sponsor-approved escalation and mitigation plans are followed

Identifies issues that require training or re-training to improve the efficiency and effectiveness of operations, sales, engineering, Global Business Services, and/or other functions which have a direct impact on our customers' experiences

Determines key metrics for implementation with input from key stakeholders; collects and synthesizes metrics on a regular basis with updates to key stakeholders; reports on customer experience monthly progress, including both qualitative and quantitative metrics

Supports requests from internal groups (e.g., Operations, Sales, I.E., UPS Global Business Services, etc.) to provide analysis on various customer experience-related projects

Serves as a key contact to all impacted parties, products, and services across the business to provide a two-way communication channel and ensure an effective/consistent message is being communicated

Creates, manages, and implements the Customer Experience communication plan, across multiple channels and many stakeholders

Creates and manages online communications with internal and external stakeholders, and creates compelling storyline-driven, customer experience-related visual presentations
Knowledge and Skills
Self-starter, very curious, independent and quick learner

Operating knowledge of Microsoft Word, PowerPoint, and Excel

Excellent verbal and written communication skills

Excellent organizational skills with attention to detail

Very strong interpersonal skills

Ability to work in teams and independently

Availability to travel 25% to 50% of the time

Strong knowledge of Microsoft Word, PowerPoint, Excel, and Access

Strong analytical capabilities

5+ years' experience in industrial engineering, operations, sales, technology, consulting, program management, analytics, graphic design or logistics environment - Preferred

Experience with Microsoft SQL Server, R, Forecasting Software, and/or general coding - Preferred

Working knowledge of Adobe design suite - Preferred

Graphic design experience - Preferred

Experience working in and/or managing an agile team - Preferred

Excellent composition and creative writing skills - Preferred

Project Management experience - Preferred

International business experience - Preferred

UI/UX strategy experience - Preferred

Master's Degree (or internationally comparable degree) - Preferred

Bilingual - Preferred
UPS is an equal opportunity employer. UPS does not discriminate on the basis of race/color/religion/sex/national origin/veteran/disability/age/sexual orientation/gender identity or any other characteristic protected by law
Apply Now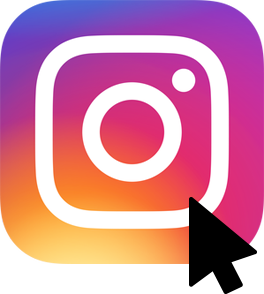 Future You
Loves

Our Instagram Page Follow Us
Jobs on the map
See where Future You will go.
Learn More
Get Job Alerts
Take another step toward Future You.