Sr. Sales Account Executive Wilkes Barre/Scranton
Primary Location

1821 South 19th Street

, Allentown, Pennsylvania
Job ID 347400
Full-Time
Allentown, Pennsylvania
Level: Varies based on position
Job Summary
The Senior Account Executive achieves the assigned sales plan by generating profitable UPS revenue growth through the development of new business and the retention of existing business within their assigned accounts. The incumbent analyzes customers' current supply chain needs to create appropriate solutions and promptly respond to customers' requests. This position builds successful partnerships with key stakeholders at all levels of customers' organizations to cultivate relationships and generate revenue opportunities across all product and service lines. This role meets with customers to discuss complaints and obtain supporting documentation (e.g., invoices, etc.). This position collaborates with operations to implement accounts with special needs (e.g., unique delivery schedules, extra conveyors, additional drivers, etc.) to adequately handle customers' shipping needs.
Responsibilities
Executes on previously signed contracts to introduce new products and services to customers and expand business within customer accounts
Performs pre-call analysis (e.g., researches account history, shipping details, complaints, etc.) to prepare for sales calls
Responds to internal sales leads from various sources (e.g., operations, Package Operations staff, etc.) to identify sales opportunities and create a sales strategy
Analyzes price quotes to verify accuracy and determine how to propose the solution to the customer
Generates customer-facing reports to outline shipping history, billing history, and accounts' incentives (i.e., contracted discounts) and renegotiate contracts
Documents customer information and provides account status to the sales team
Trains customers on proper packaging techniques to avoid damages
Preferences
Demonstrates familiarity with the core service offerings across business units and deep familiarity with product, service, and customer facing technology offerings of at least one business unit
Possesses knowledge of competitors' offerings and the features of their products, services, and customer facing technology solutions; describes types of customers that would benefit from selected offerings; compares and contrasts UPS's and competitor's products, services, and customer facing technology solutions; able to compare and contrast the customer's experience of engaging with UPS and primary competitors across all touch-points; summarizes positive and negative gaps; develops plans to leverage advantages and correct disadvantages
Considers industry and financial trends when making account decisions; understands critical aspects of business models and operating structures to provide input into decisions
Demonstrates a detailed understanding of competitor's strategies and offerings; collects, analyzes, and interprets competitive information; identifies areas where UPS is at a competitive disadvantage and suggests ideas for improving its competitive position
Works with others to research stakeholders' and key decision-makers' needs, requirements, and perspectives; describes in general terms customer characteristics, preferences, history, processes and constraints; lists what products and services are currently used by customers; uses knowledge of customers to provide input into which products or features to promote
Understands customer's general business needs and knows the account status; may provide information about accounts for use in planning account strategy
Demonstrates a basic understanding of proper processes, procedures, and use of technology for intermodal transportation
Demonstrates the ability to use negotiation techniques in less complex situations; recognizes the potential impact of negotiation proceedings on the business; gains consensus from involved parties
Recognizes when customers are having issues; identifies resolution to basic customer issues and recommends solutions
Builds and maintains relationships throughout a customer organization; makes recommendations regarding account decisions or strategies
Demonstrates a detailed understanding of supply chain concepts; makes recommendations for changes to solve supply chain problems
Experience with supply chain concepts
UPS is an equal opportunity employer. UPS does not discriminate on the basis of race/color/religion/sex/national origin/veteran/disability/age/sexual orientation/gender identity or any other characteristic protected by law
Benefits & Career Advantages
Sales employees get a full slate of benefits and rewards.
401(k)

Full Healthcare

Career Growth
& Mobility

Comprehensive
training

Competitive Pay
Career Path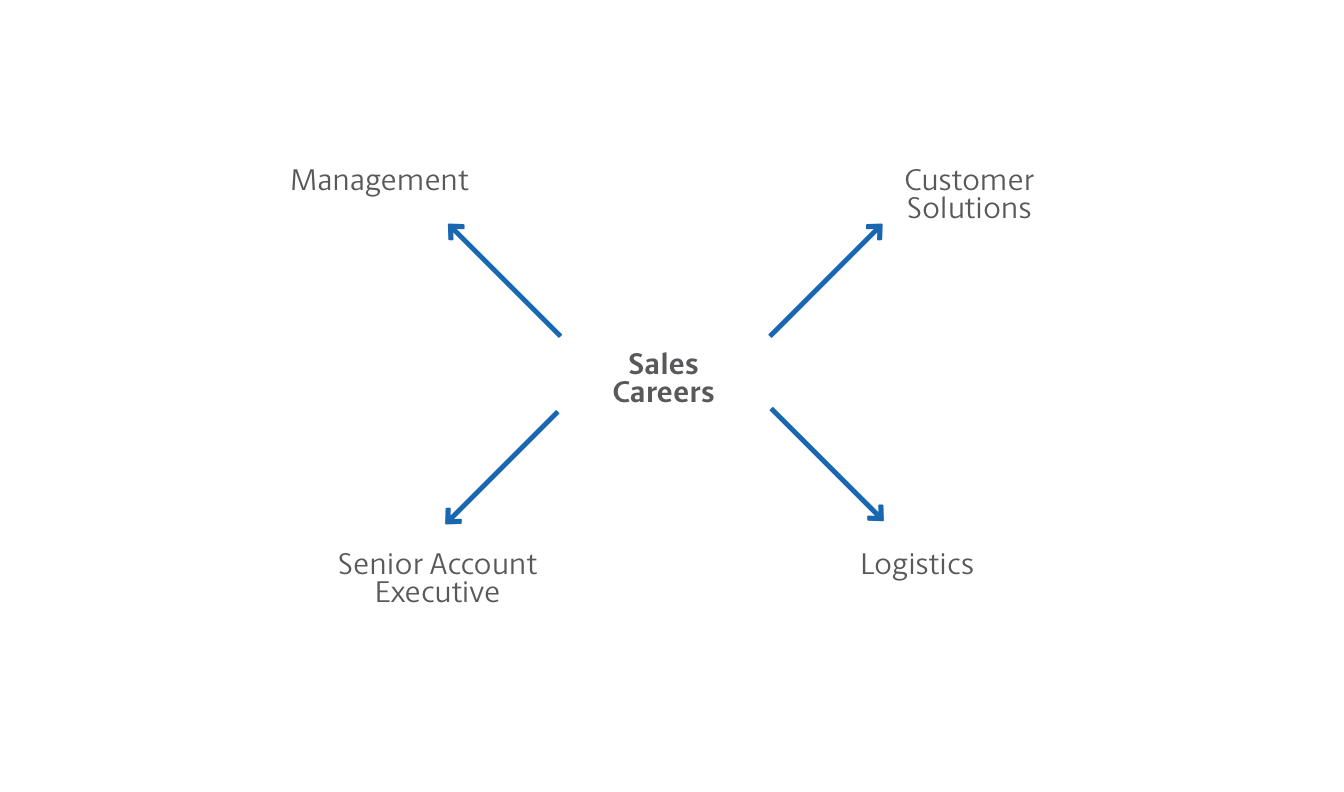 Career Snapshot
Opportunities to Grow

Strength of the UPS name behind you

Diverse team of experts

Creating custom solutions for businesses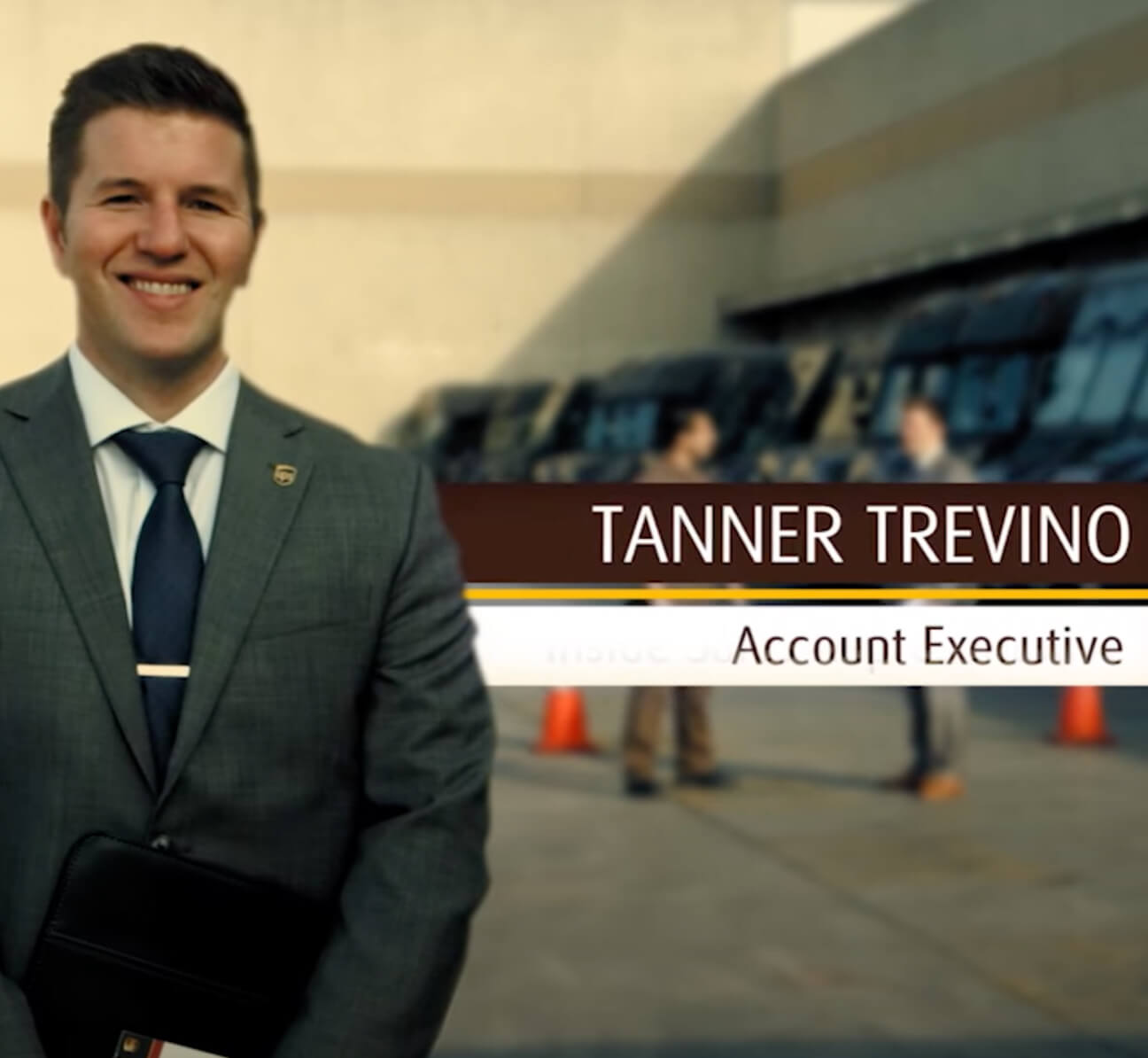 UPS Account Executives
Tanner Trevino, Account Executive, shares how he started in Inside Sales and has grown within our Business Development team.