Attorney
UPS CORPORATE OFFICES
Primary Location: ATLANTA, GA - United States
Facility UPS CORPORATE OFFICES
Job ID 207713
Zip Code 30328
---
The Employment Litigation Attorney evaluates and helps to mitigate risk for the organization in a limited, discrete area or function. He/She ensures consistency in the legal and business positions taken by UPS and supports the fact finding and evaluation of legal matters. The Employment Litigation Attorney reviews applicable laws, policies, and regulations to determine positions that best protect the company and communicates with business units to support legal compliance and consistency. He/She may manage outside counsel (OC) in representing UPS. This position may manage Legal Administration Managers, Legal Administration Managers, Paralegals, and Administrative Assistants.
Responsibilities and Duties
Manages resources and people processes (e.g., Performance Management, Career Development, Succession Planning, Salary Administration, Training, Staffing, etc.) to ensure the day to day administration of processes and formal procedures
Identifies individual and team skill gaps and developmental opportunities (e.g., training, special assignments, projects, etc.) to facilitate individual and team development
Responds to day-to-day questions from business units to provide advice in discrete areas and to support compliance with applicable laws, regulations, and policies
Provides guidance to business unit management to assist the business in resolving disputes and to ensure consistent, appropriate, and cost-effective handling of legal matters
Works with other attorneys to provide support for cross-functional initiatives that require legal input
Takes culture and values of the relevant countries into account, including jurisdictions where the attorney did not qualify
Evaluates factual circumstances surrounding legal matters (e.g., course of events, causes of violations, agreements, etc.) to gain a better understanding and to ensure accuracy of the facts
Reviews pertinent documentation to determine the rights and obligations of involved parties (e.g., UPS, UPS employees, government agencies, plaintiffs, defendants, etc.)
Coordinates with OC in the representation of the company's position to ensure a consistent, accurate, and complete explanation and defense of UPS's legal position
Collaborates with OC in developing strategies for cases to ensure matters are resolved appropriately and in a cost-effective manner
Knowledge and Skills
Tracks expenditures against financial targets; describes impact of area's budget on organizational financial plan 
Uses multiple strategies to persuade others; identifies and removes barriers to agreements; wins concessions effectively; provides input into future negotiation processes or strategies
Prioritizes complex, material, and/or multi-functional risks to the enterprise; coordinates and provides governance over risk treatments; develops business continuity plans to improve preparedness and response capabilities
Demonstrates a detailed understanding of processes, procedures, and methods within small package operations; demonstrates a broad knowledge of tools, equipment, and technology used in small package operations; identifies root causes of recurring issues; describes the general structure of small package operations
Maintains strategic relationships with vendor leadership; reviews and selects vendors for contracts; creates vendor contracts; identifies and resolves vendor or contract issues; recommends changes to the procurement process
Bachelor's Degree (or internationally comparable degree)
LLB/JD Degree
Member of state bar in good standing, with active license
Employment litigation experience
UPS is an equal opportunity employer. UPS does not discriminate on the basis of race/color/religion/sex/national origin/veteran/disability/age/sexual orientation/gender identity or any other characteristic protected by law
Apply Now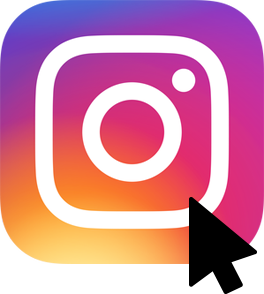 Future You
Loves

Our Instagram Page Follow Us
Jobs on the map
See where Future You will go.
Learn More
Get Job Alerts
Take another step toward Future You.