UPS FlightPath Program
Take Your Career to New Heights
In our UPS FlightPath Internship, you'll benefit from unique hands-on experiences and develop highly desirable professional skills. Our carefully crafted program will expose you to challenging, rewarding work in an environment that supports your professional development. And you'll be immersed in a UPS culture that emphasizes personal integrity, quality work, knowledge sharing and a commitment to the communities in which we operate.

Wage
Competitive pay calculated on credit hours and flight experience

Intern Bonus
Interns will be allowed two paid discretionary days per semester

Travel
TSA-qualified interns can use UPS jumpseat privileges for UPS business travel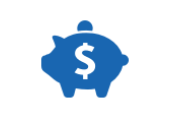 401(k) Plan
Interns are eligible to participate in the UPS 401(k) Savings Plan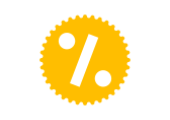 Employee Discounts
Enjoy discounts with an approved list of companies in different US cities
Fast Facts
• Daily network of 500 aircraft that reach nearly 700 destinations in over 220 countries and territories.
• One of the world's largest, safest and most on-time airlines.
• A pioneer in developing aviation technologies to enhance the safety and efficiency of the aviation industry.