UPS FlightPath I
UPS FlightPath I is intended to offer participants outlined paths to gain Part 135 flying experience and accumulate the flight experience needed to proceed to UPS Airlines, a Part 121 certificated air carrier. By participating in Path I, UPS FlightPath Interns can take advantage of the unique hands-on experiences and develop highly desirable professional skills, all while working at a Part 121 cargo airline. Individuals who successfully complete the internship program and are identified by UPS as eligible will work at Ameriflight as a pilot.
Interested in learning more? Contact us at FlightPath@ups.com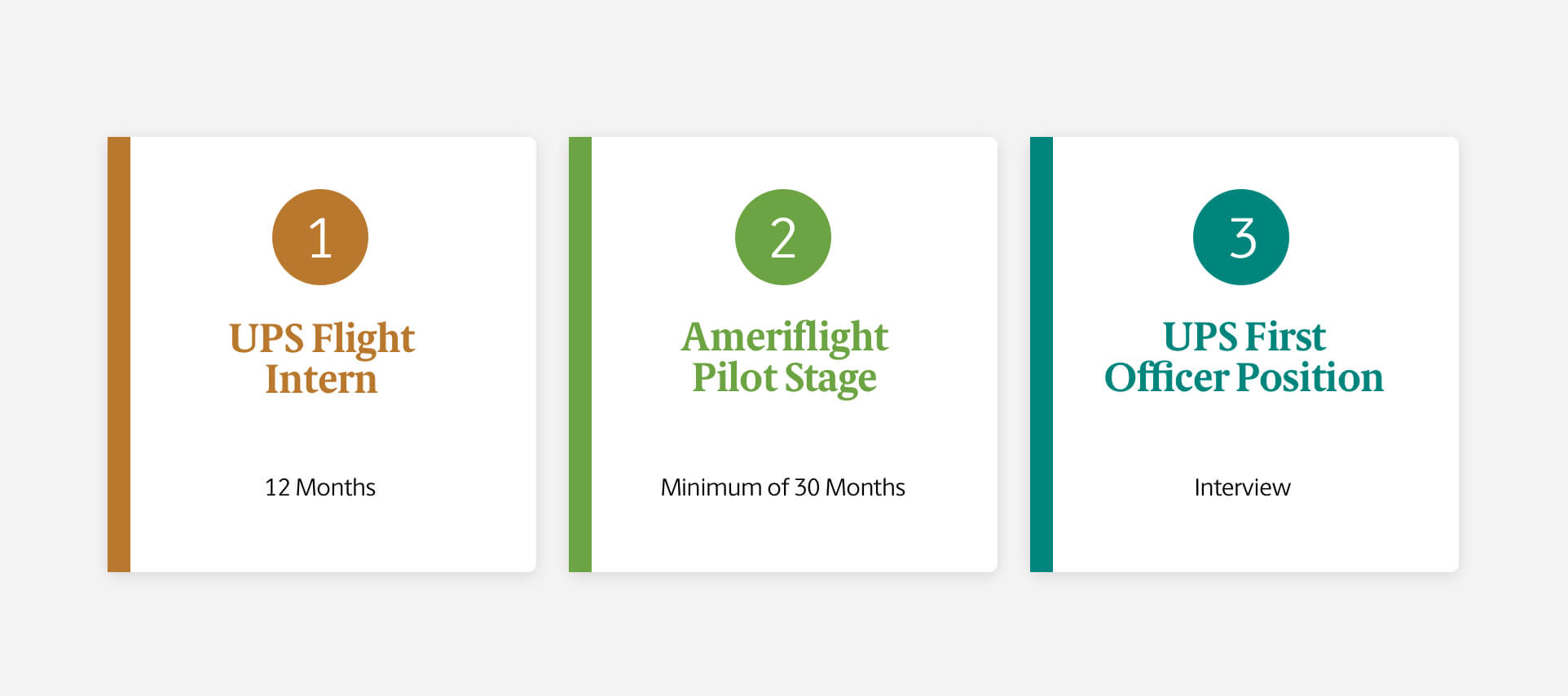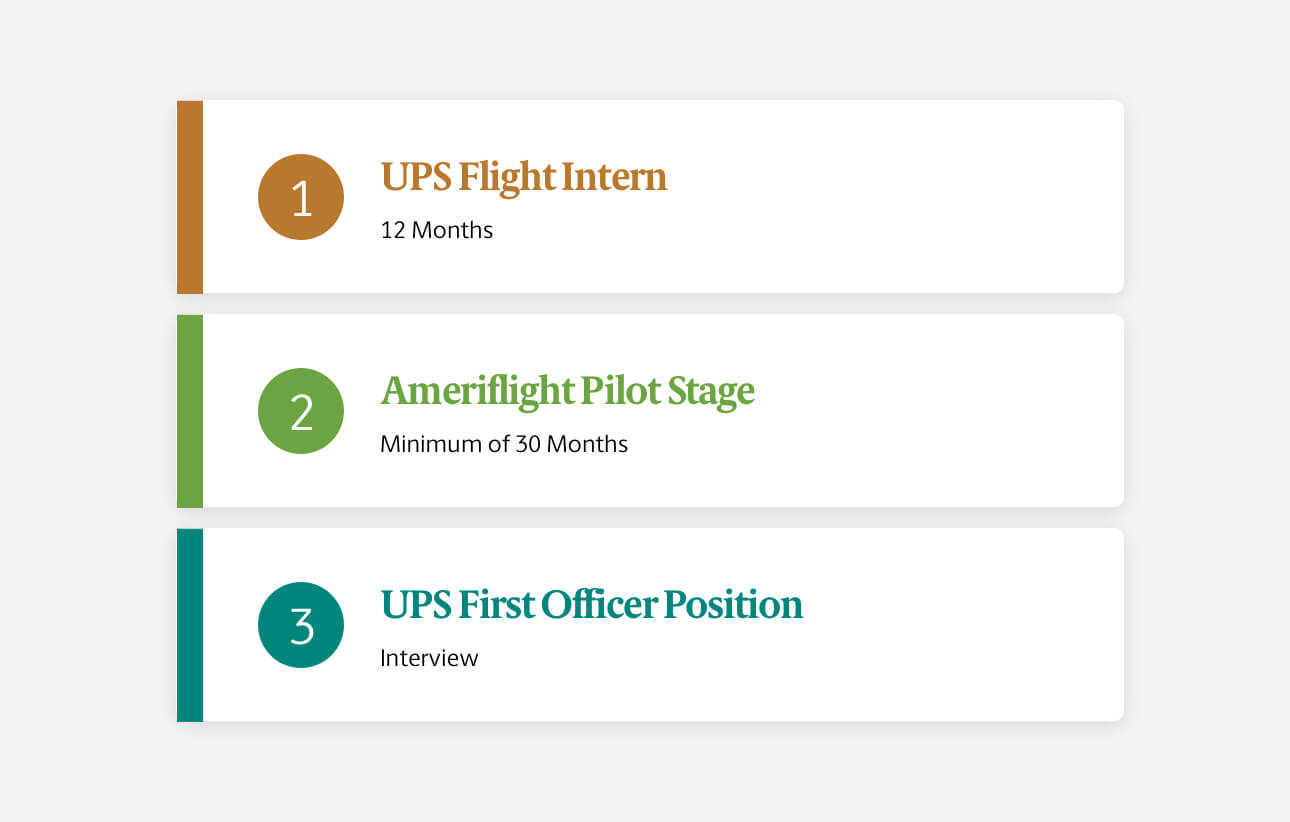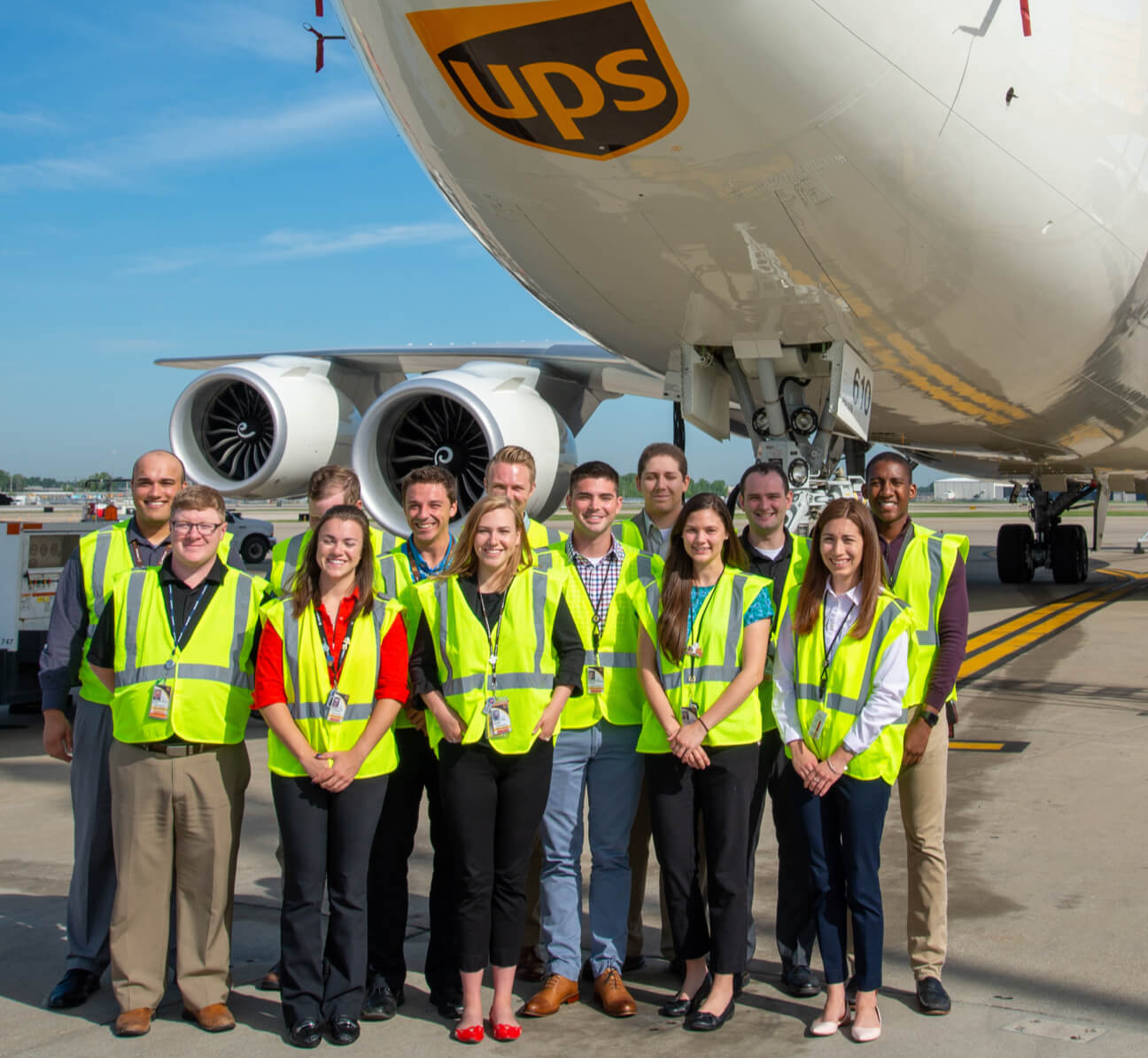 UPS FlightPath Intern
Train on a specific fleet (B747, B757/767, A300 or MD-11) in aircraft systems, cockpit flows/procedures and SIM training sessions
Successfully operate full motion simulator to support customer tours and flight-testing purposes
Perform the responsibilities tasked in the airline operation department
Receive recommendations by UPS management team to transition to AMF
Acquire 500 hours total time
Ameriflight Pilot Stage
Pair with UPS Pilot to receive mentoring throughout time at AMF
A type rating from Ameriflight with an additional 1,500 hours turbine PIC for Ameriflight, with preferably at least 500 of those PIC hours in the EMB 120 aircraft or other crew type certificated aircraft
Receive recommendation based on overall performance at AMF by both the Chief Pilot and Director of Training
Pass Hogan Assessment
Obtain ATP license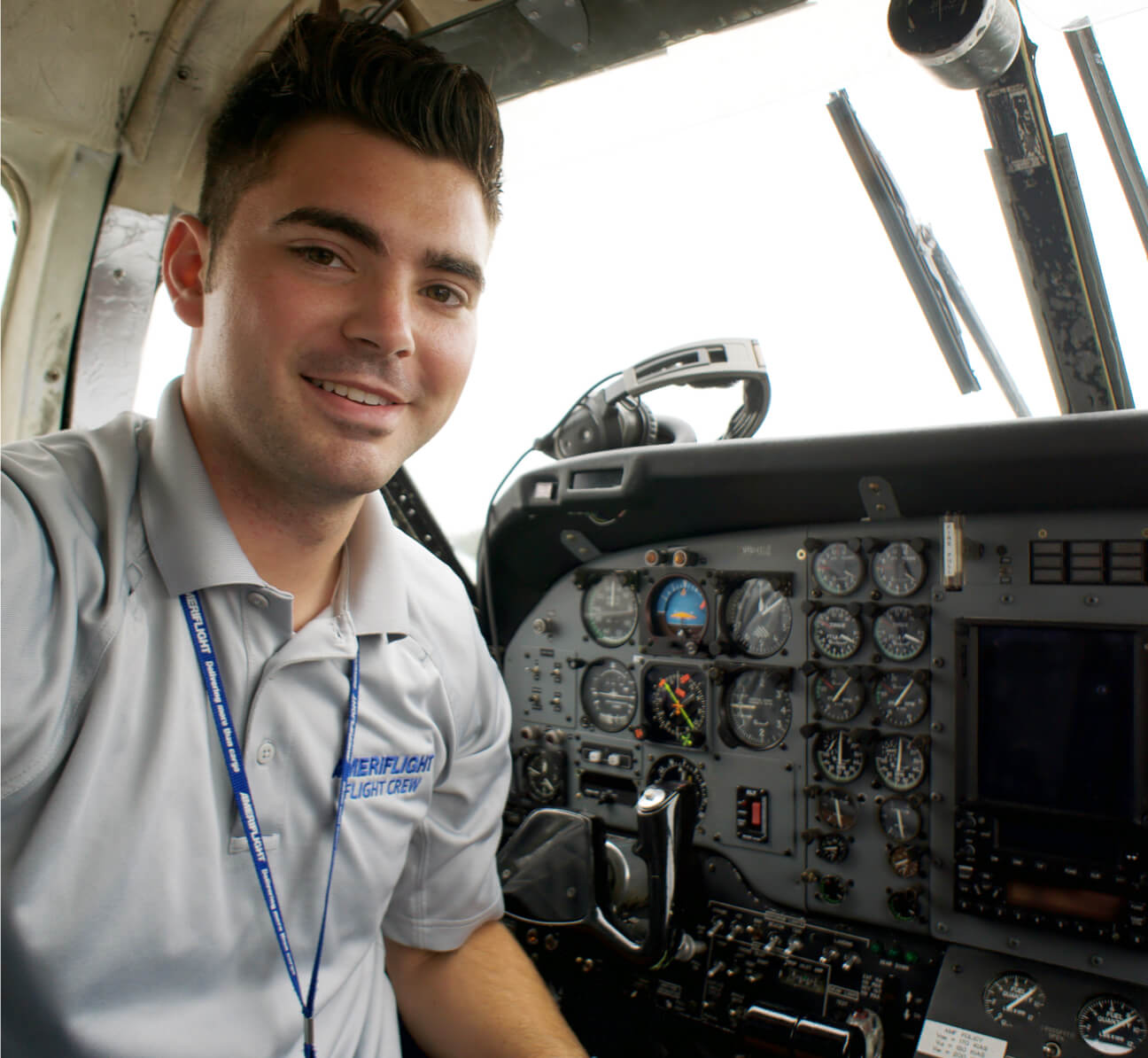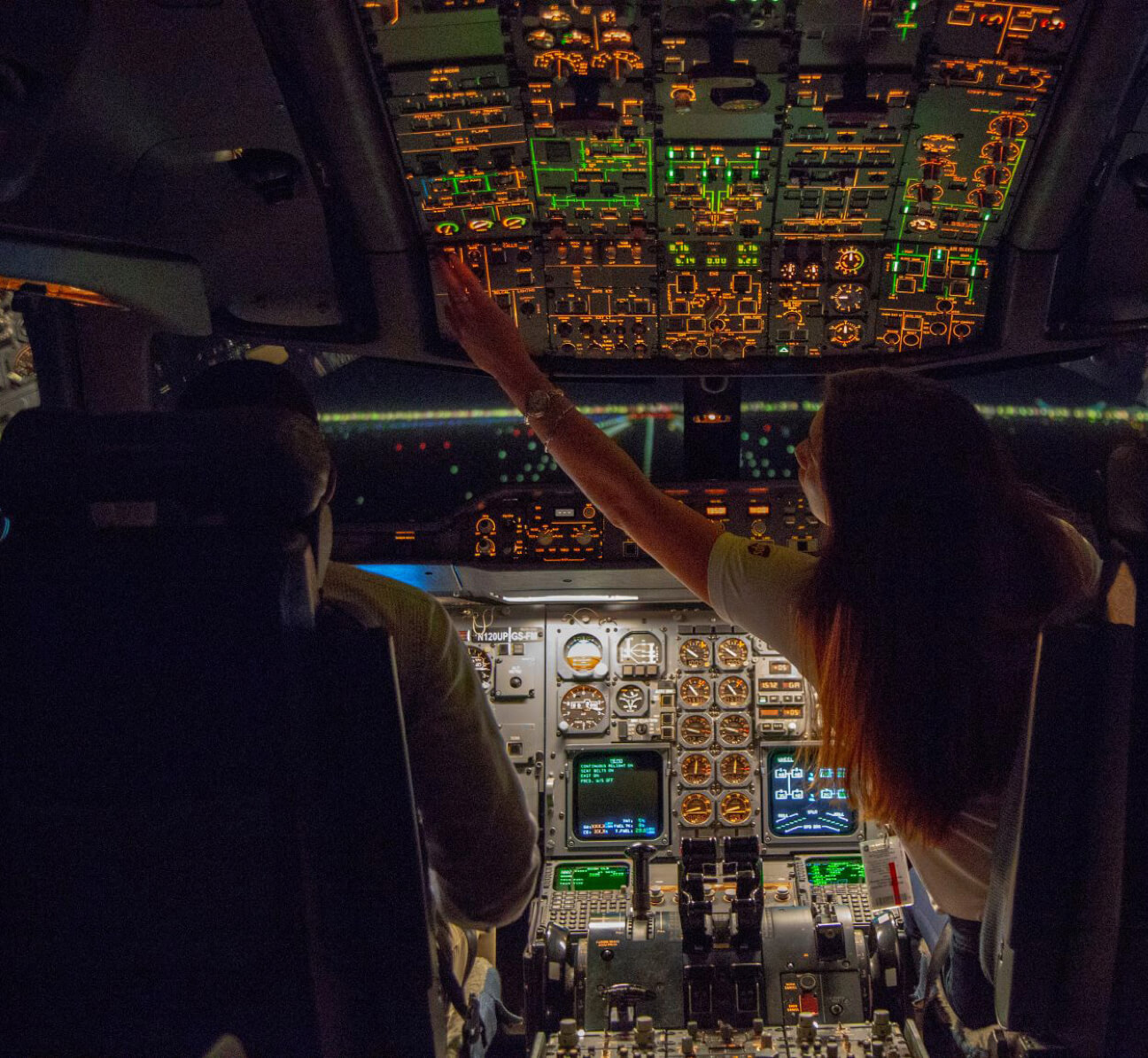 Qualifications & Requirements
Commercial Pilot Certificate with Multi-Engine and Instrument ratings.
Graduated within the previous 24 months, or currently enrolled as a junior or senior in an undergraduate or graduate program.
3.0 GPA or higher.
Before being hired at UPS Airlines as a pilot, candidates will be required to meet or exceed all other posted UPS First Officer requirements. The candidate will be required to successfully complete the hiring process of UPS Airlines, including, but not limited to, a pilot application, employment records review pursuant to PRIA, and the interview process and simulator evaluation.
Subject to change with approval from UPS and Ameriflight.