Ousseynou G.
Telecommunications Analyst
USA
Each year, UPS Information Technology (I.T.) invites talented students to participate in our summer internship program to gain hands-on experience about our technology programs and the services we provide our customers.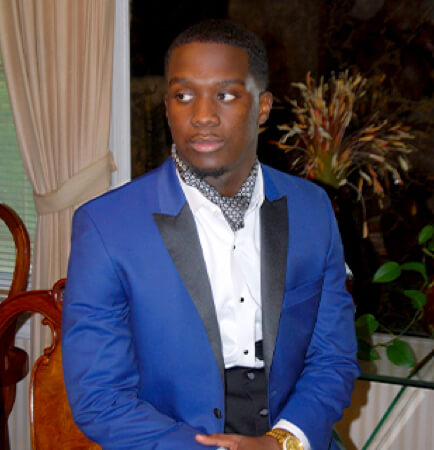 Hear From Three-time Intern and Now Full-time UPSer, Ousseynou Gueye
Ousseynou Gueye (pronounced: Oh-Say-New Guy), Telecommunications Analyst in the I.T. Technical Services (TEC) Solutions Delivery Group (SDG), was one of many interns who participated our program and was later hired into his current position.
Ousseynou graduated from Kean University with a degree in Information Technology. He first joined UPS I.T. as an intern in 2019, seeking an opportunity to get real, hands-on experience. "The chance to work on real-life projects was very intriguing and having an actual impact on a huge company is very meaningful," he said.
Ousseynou returned as an intern in 2020 and 2021, participating in our program while working from home. He adapted to our virtual setting, learned about our businesses, and took full advantage of the internship program's opportunities. In 2021, Ousseynou was a part of our Global Network Services (GNS) group and helped his team find ways to improve its involvement with data analytics. He also worked on several projects and tasks that were implemented to help GNS.
Looking back on his in-person and virtual experiences, Ousseynou saw value in both and felt that they benefitted his internships in their own ways. He appreciated how flexible UPS was in accommodating the needs of its interns during the peak of remote working.
To future interns joining UPS I.T., Ousseynou offered some advice, he said, "Ask questions! Don't be afraid to be wrong. At the end of the day, the internship is a learning experience, and you should try your best to obtain as much knowledge as you can."