Laura R.
Procurement Supervisor
Colombia
Laura has been working at UPS since June 2017 and, in five years with the company, has already had five promotions. Today she is a procurement supervisor and what she likes most is teamwork and leading and influencing people. For her, being at UPS is feeling at home and she knows that UPS listens to her and provides all the necessary support for its employees.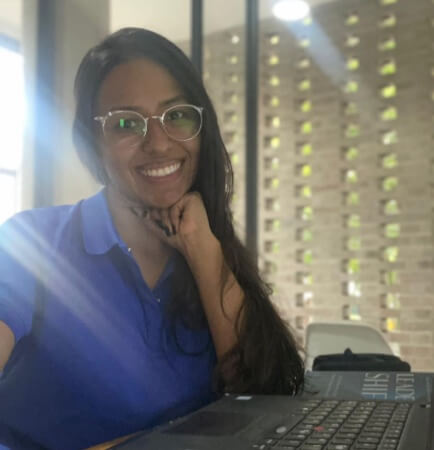 Q&A with Laura
What is a UPSer's routine like?
Here we have urgency every day. I solve urgent problems. Here, we learn every single day! UPS gives us the opportunity to grow and develop ourselves. The company listens to us and believes in our best. We care about everybody and we support each other to achieve what is necessary. We feel that we belong to something bigger, something huge. It's not only about work; it's a community we can count on.
What makes you stay at UPS?
During 5 years at UPS I have already been in 5 different positions. This tells a lot about how we can grow here. UPS is a company that takes care of its employees, work safety and stability. If you do the right things, you will have growth opportunities.
What makes you proud to be a UPSer?
What makes me stay here is the impact that we have. Here we deliver more than packages and we make a huge impact on society. I love leading people and influencing the business; I can add value here. UPS is my second family. They listen to us and support us in managing stress.
How do people react when you say you work at UPS?
They don't know much about UPS, but they do recognize the brown trucks that pass along the street. And so, I can explain to them how beautiful it is to work here. I can tell them that, here, they take care of their employees and if you do the right things, you will have growth opportunities. I always tell them that UPS delivers more than packages. We deliver gifts and dreams.