Vinayak R.
Compliance Manager - Customs Affairs
India
Vinayak joined UPS as a supervisor and in 17 years has grown to fill the role of Compliance Manager for Customs Affairs. He exclaims that it has been an amazing journey! He feels that he is always considered an asset and has had the freedom to choose the direction of his career by contributing to projects he's most passionate about. He believes that UPS walks the talk and gives employees autonomy to do their work their way, provided it is ethical.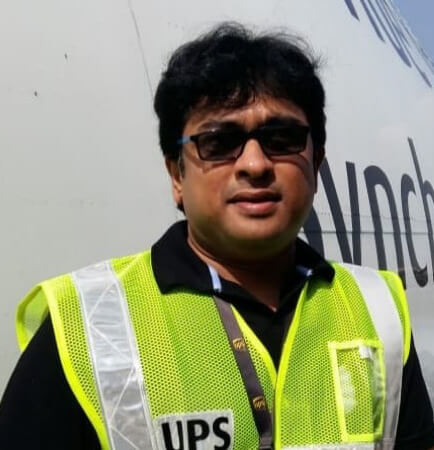 Q&A with Vinayak
Tell us more about your work at UPS.
I'm a border clearance compliance manager; I'm responsible for maintaining compliance and ensuring all of the processes of India customs are adhered to. My job is also to interact with the government agencies in case of any queries on import or export and satisfy their queries. I also see how processes can be streamlined further and encourage my team to maintain the compliance.
What keeps you going every day?
I joined UPS as a supervisor and have been here for 17 years now. From there I've grown into the role of National Key Account Manager, then Regional Manager and then to India Compliance Manager for Customs Affairs.
What's good about UPS?
UPS is one of the most ethical organizations I've ever worked with. It's a regulations / process driven environment.