Jocelyn S.
Customer Service Agent
UAE
Jocelyn, a customer service agent in Dubai, believes that UPS always provides the best for the welfare of its people. She believes that people here work together as a family to achieve the common goal of delivering an all-star customer experience. The team always shows empathy and puts customer satisfaction before profits and revenue. She is proud that giving back to the community is also a big part of what they do at UPS.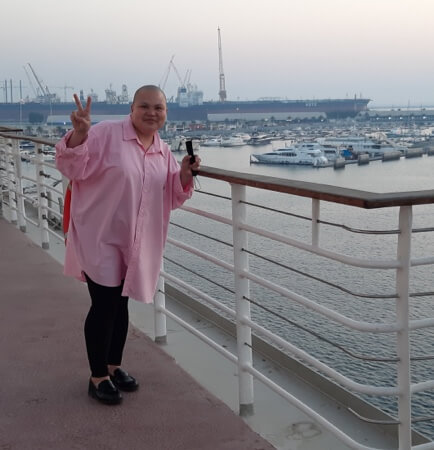 Q&A with Jocelyn
What do you do at UPS?
Here, I'm the bridge between the customer and the organization. I help the customers meet their requirements no matter how big or small it is.
Is learning a priority at UPS?
Here, we've got more opportunities to learn and grow, thanks to the HR team. We can continue our studies at the UPS University. We also get to learn more about the economic conditions worldwide through our everyday work and interactions.
What is UPS doing right?
UPS is always after the welfare of the staff. Here, people are treated equally and there is no wall between the top management and us. We are regarded as an important part of the team.