Arnold S.
Customer Service
UAE
Arnold is part of the Customer Service Department in Dubai. He believes that UPS celebrates the same factors that differentiate them from the others. Here, he thinks that he is part of a diverse team that works towards one common goal – doing what's best for our customers. He believes that UPS's inclusive community accepts everyone, and the culture here encourages them to learn and grow without bias. It's one of the reasons why everyone feels comfortable in their skin at UPS.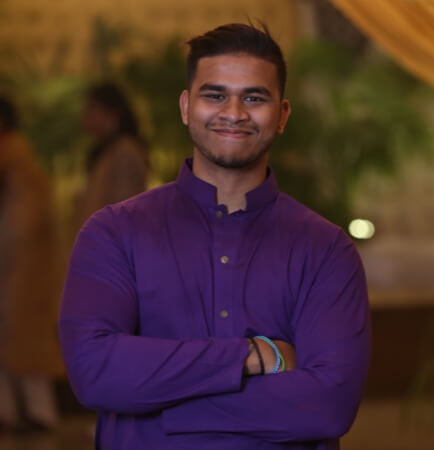 Q&A with Arnold
How is it to be part of UPS?
UPS has an open culture that fosters learning and collaboration. Here, growth opportunities are aplenty provided you are willing to put in the work and time. UPS will support you through and through in exploring ways of executing a new idea.
Do you feel that you move the world forward?
It is in a sense right 'cause during the pandemic UPS moved shipments that matter across countries. We found alternate ways and alternate routings to get people their packages.
What keeps you satisfied at work here?
I believe that customer service is going above and beyond to ensure customer satisfaction. The most satisfaction I gain is when I handle difficult customer support calls and manage to meet the customer's expectation.
What makes you feel like you belong at UPS?
People from different ethnicities work together here towards a common goal and it is a place where we all feel at home. It's the little things that matter and make me feel like I belong here. For example, UPS recently sent out a flyer saying tattoos are accepted. That made me feel welcome and comfortable in my own skin since I'm heavily tattooed. It feels nice to be accepted for who I am.