Pam M.
Employee Development Assistant
Canada
Pam has been with UPS for 24 years. Throughout her years of employment, she has been instrumental to facilitating UPS's involvement in the community. One extra-special year, she participated in awarding the YMCA a $50,000 grant. Knowing what UPS does for the communities it serves motivates her to continue making a difference.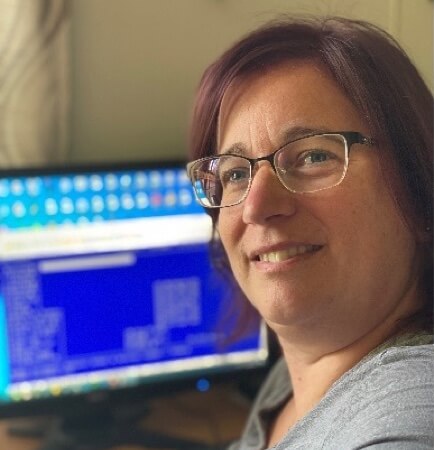 Q&A with Pam
What drew your attention to UPS and made you choose UPS as your place of employment?
Among other things, I was impressed watching what the women at UPS accomplished. It made me sit up and think to myself, "You know what? I want to be a part of that. That is something I can do."
What is keeping you at UPS?
UPS is a huge company that is known around the world. I look at it as a whole and see what they have done for our community alone. That's one big reason I stay with UPS is because I believe in what they do for the community. We have given so much back and I want to keep contributing to those efforts
What has been the highlight of your career with UPS?
UPS offers grants and I was involved in one of the first largest grants they offered. One day, we gave a whopping $50,000 to the YMCA. To me, that was my brightest moment. I did all the paperwork necessary to prepare for this huge moment. I made this happen. It was extraordinary.
What makes you most proud to work at UPS?
Today, I am proud to work at UPS because of everything we've accomplished during the pandemic. We are distributing Pfizer vaccines all over the world.