Alexandra O.
On-Road Supervisor
Canada
As an On-Road Supervisor, Alexandra plays a critical role in ensuring drivers are adhering to service and safety standards. Though she has been in her current role for three years, she's been with UPS for a total of nine years. While her duties change from one role to the next, relationship building is a constant factor of her employment. She enjoys the excitement of an evolving work environment and the sense of purpose her career brings.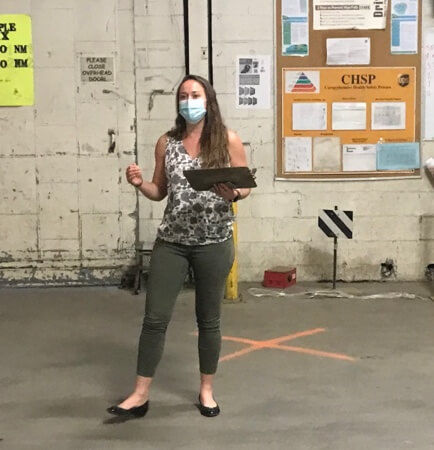 Q&A with Alexandra
When you tell people you work at UPS, what is their reaction, typically?
Generally, a little bit surprised. Then they wonder if it is really as good as they say it is to work for them. And I say "yes" normally.
If you had to describe what you do on a day-to-day basis to someone who is not familiar with your work, how would you describe it to them?
Making sure that my group of drivers is keeping up to our service and safety standards. I look back at any service failures we had the previous day and follow up with those drivers and train and monitor to make sure they're following safe driving and work methods. My job also involves building relationships with my drivers. I want to have good relationships with my employees.
Can you describe a time when you felt the most satisfied with something you've done at UPS?
During my time as a Dispatch Supervisor, once I finished retracing a loop—which is making a delivery order for an area—I was able to complete a whole loop for that, that was really satisfying for me.
What is the most important thing you do at UPS?
Communication with my group. I think having a positive relationship with my people, and even people who are not my direct reports, is very important. We want to deliver the important stuff. We deliver Pfizer on a daily basis to our vaccine clinics here. Without our people, we wouldn't be doing that. It starts from a team base.