Spring Y.
Operations Supervisor, Contract Logistics
China
UPS does a great job taking care of their employees both at work and in their personal lives. There is a culture where no one has to worry about being discriminated against. With UPS support, Spring could confidently take maternity leave, twice, without worrying about potential implications for her career progression. As a mother, she's also happy to have the support of the wonderful benefits and advantages UPS provides–such as insurance coverage and scholarship programs–that help her better protect and plan for her family.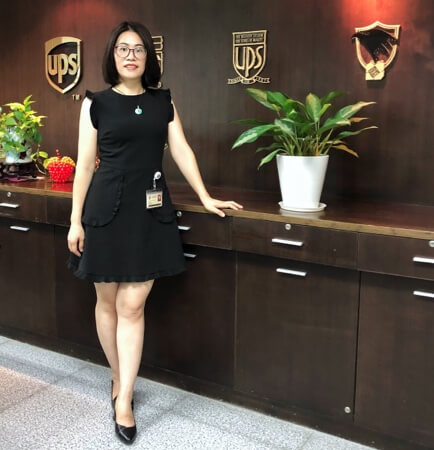 Q&A with Spring
How would you describe your role to a friend?
I work in the warehouse–but certainly not a small warehouse–to meet the different logistical needs of our customers, such as transportation, storage, inventory management and delivery.
How do people react when you tell them you work at UPS?
They're usually envious–UPS is known for being a great company that cares about the welfare of its employees. They think I'm lucky to work here—and so do I.
What has been your career path at UPS so far?
I started as a key account coordinator in 2005 and moved up to officer and senior officer positions. In 2010, I was promoted to assistant supervisor, and then in 2013, I moved into my current role in Operations Supervision.
How would you describe your personality?
I like challenging tasks and love to learn. There's little room for improvement if you work in an environment that never changes.