Shelly C.
Pricing Manager, Marketing
China
One thing was evidently clear to Shelly after she joined the organization: UPS is an open-door company. She saw that employees had a voice and were free to bring their challenges and ideas to their managers. Everyone works toward the same goal; after all they're a team. There is no barrier of communication between people, just equal respect, and a desire to help one another to perform at their best and deliver on their responsibilities. Everyone here is happy to share their knowledge and experience, which is important for the overall progress of UPS which continues to transform and advance.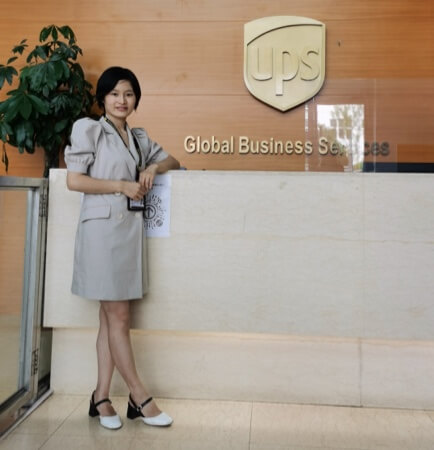 Q&A with Shelly
How would you describe your role to a friend?
Pricing—my main responsibility is to build quotations for our customers.
How do people react when you tell them you work at UPS?
Positively.
What are some reasons you are staying with UPS?
The people, the training, and the open-door culture.
How would you describe your personality?
I have an open mind and love to engage and exchange views with employees and partners. I am always ready to help.