UPSers Doing More
Life-Saving Drones
This is the story of how UPS shipped blood, medicine and vaccines to facilities across Rwanda using a fleet of drones.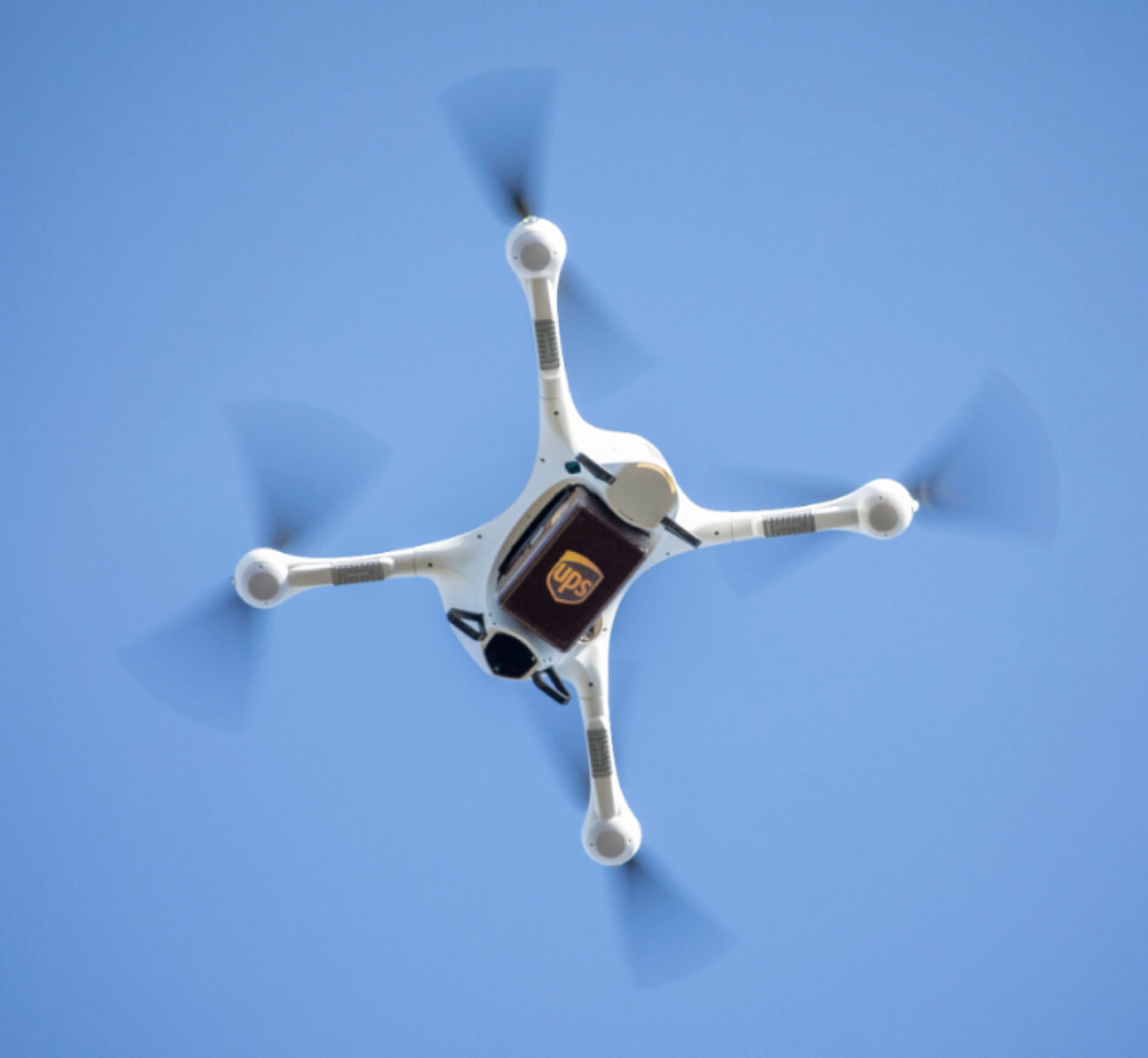 Critical Solution Take to the Skies
When UPSers are faced with a logistical challenge that can save lives, we'll explore every idea and tap into every technology to solve it. That's why UPS has partnered with several global organizations to provide Rwanda with the world's first national drone delivery service. In one vital application of the technology, the drone delivery program transports lifesaving blood to transfusion clinics that are hard to reach by traditional transportation solutions. The clinics can place emergency orders by cell phone text message, and the orders can be fulfilled in around 30 minutes. As the program expands, the plan is to put nearly all of Rwanda's 11 million citizens within reach of instant delivery of lifesaving medicines.