UPS I.T. Speaks with Bloomberg
A discussion on intelligent automation and its effects on the UPS enterprise
Satyan Parameswaran, Vice President, UPS Information Technology (I.T.), Operations Technology (OPT), sat down with Lisa Abramowicz of Bloomberg TV to discuss intelligent automation and its effects on the UPS enterprise.
Satyan opened the 20-minute-long discussion by describing UPS as an engineering company and how, "every single day we solve the engineering problem of how to move 25 million packages across 220 countries efficiently and profitably and making customers smile."
He continued to discuss how being able to handle the logistics of making sure that 25 million packages arrive on time every single day relies on a heavy amount of processing that can only be done by state-of-the-art technology, which is where the Harmonized Enterprise Analytics Tool (HEAT) comes in.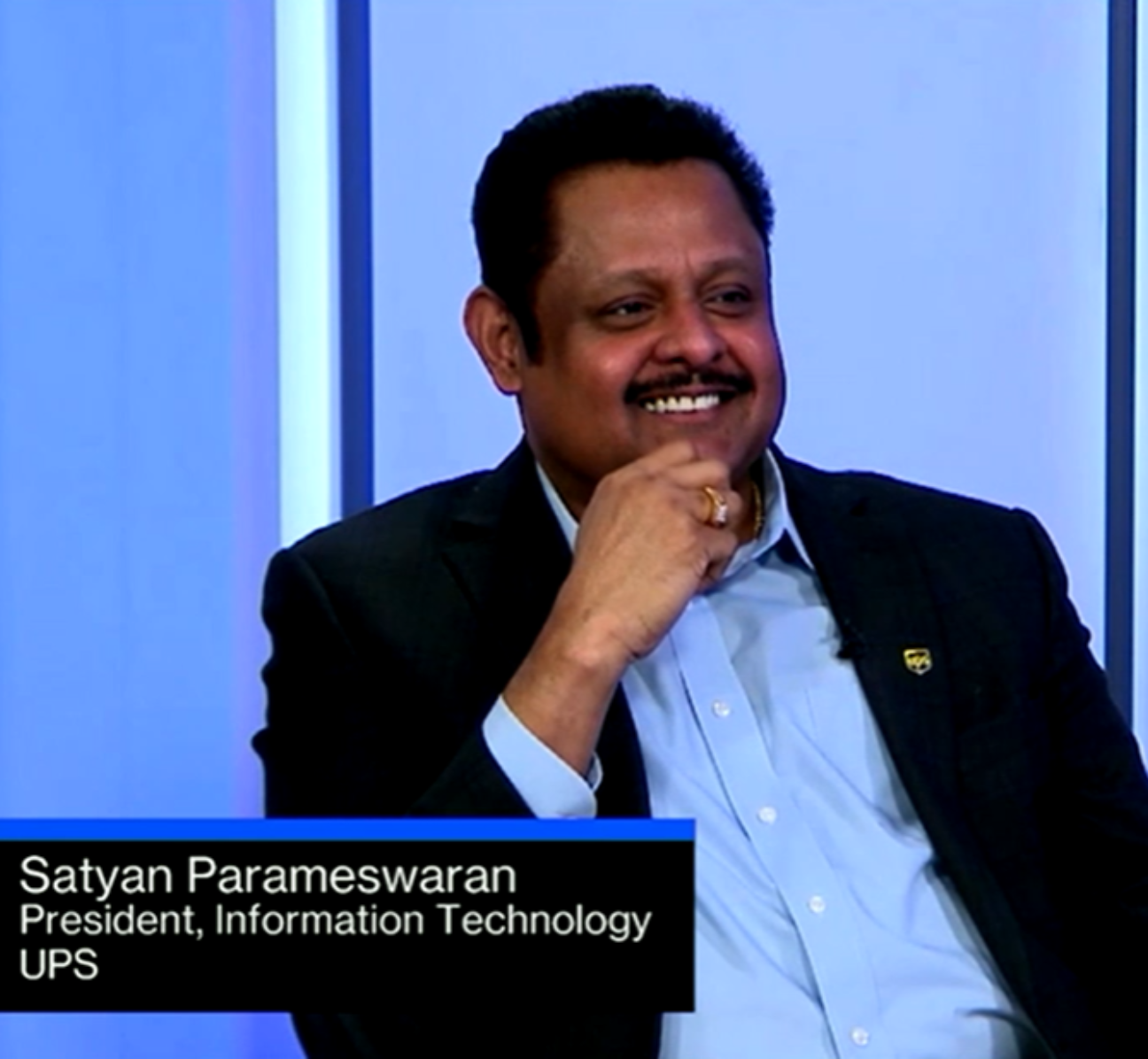 As of late, delivery patterns have changed due to circumstances such as the rise in the numbers of people working from home. To adapt to these changes, HEAT, a proprietary data engineering platform that takes data from across the enterprise and consolidates it, better helps the company make the decisions necessary to achieve 27,000 transactions per second.
The technologies created by the integration of intelligent automation, with the day-to-day operations of UPS, lay the foundation for a better experience for UPSers, our customers, and our stakeholders.