Warehouse Workers
Move the World From Behind the Scenes
Our Warehouse Workers are the team responsible for sorting millions of packages and getting them on their way. They're reliable, responsible and hard-working professionals with an eye for detail and stamina like no other!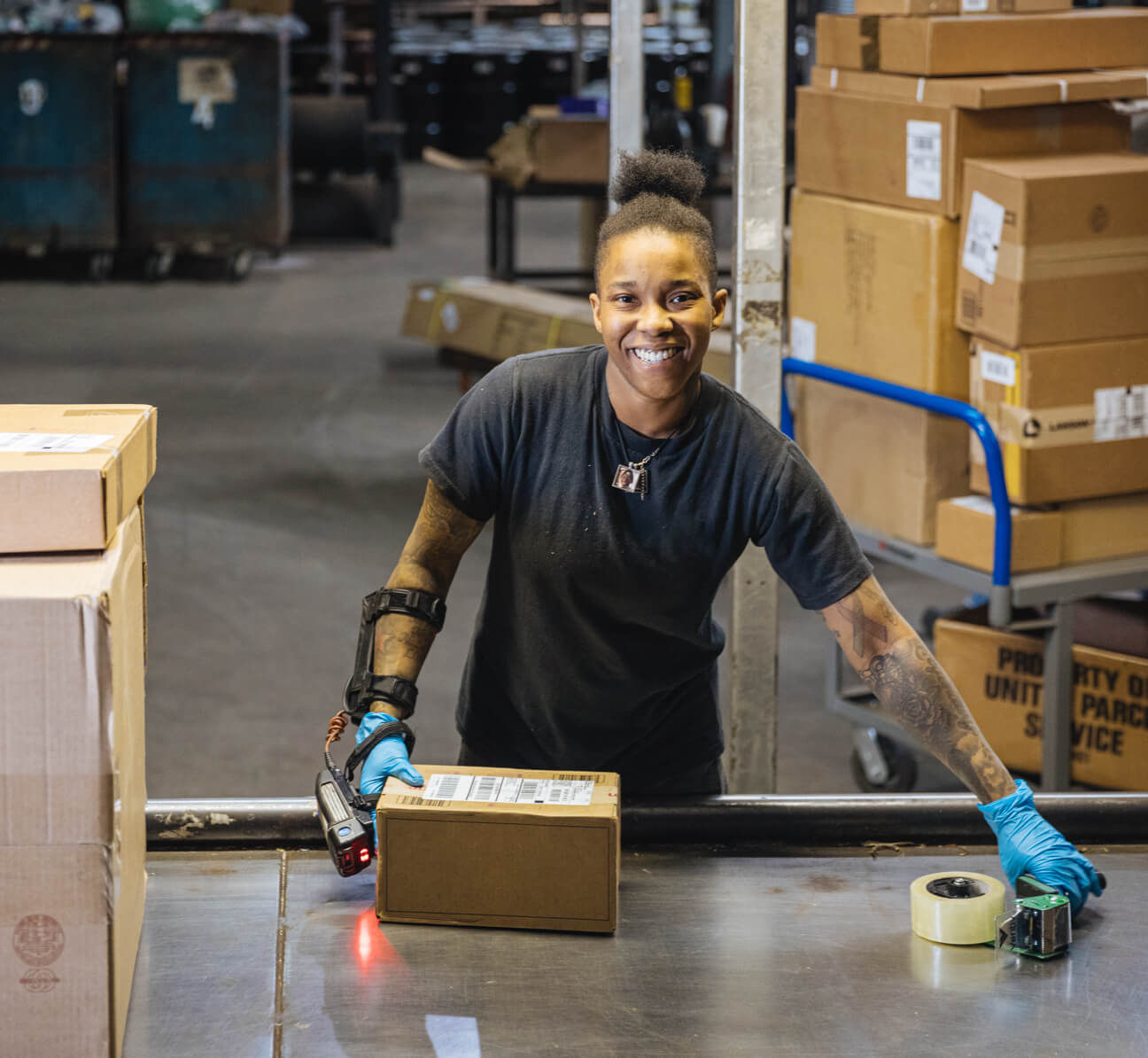 Who Are the UPS Warehouse Workers?
Also known as Package Handlers, many of our Warehouse Workers start out as seasonal employees but we also hire warehouse workers throughout the year. They are a diverse, collaborative, energetic team who enjoy fast-paced work, keeping busy and taking on a hands-on role in helping us deliver what matters.
Warehouse Worker FAQs
What are some of the benefits of being a UPS Warehouse Worker?
Benefits include full healthcare — medical dental and vision — after nine months, 401(k) and more. In addition, there are many career advantages to joining UPS in a warehouse, including money for college at some locations, weekly pay, a relaxed dress code, a team-oriented environments, great growth potential and an emphasis on safety.
What are UPS warehouses like?
A UPS warehouse is a world of conveyor belts and large machinery. It's a busy, loud hive of activity. Here, you'll find different teams all working together to help us sort packages and get them on their way to customers as efficiently as possible.
What's the difference between a Warehouse Worker and Package Handler?
Nothing — these are the same roles.
What do Warehouse Workers wear?
You should wear something you are comfortable in, you can move easily in and that keeps you cool. It should also be something you don't mind getting dirty. You will also need sturdy, closed-toe shoes or boots. In addition, you will be provided with a UPS vest.