This is a different type of mission. To have a solution that is going to help people and save lives ... it's just very humbling.

Captain Houston Mills

Pilot, Marine Corps Veteran
I'm extremely proud to be a part of this, and my family is proud as well.

Reggie Byron

Delivery Driver
Making the World a Better Place
At UPS, we are Committed to More™ — helping customers pioneer more sustainable solutions, delivering packages more efficiently, creating more connections around the world and finding more ways to take action and give back.
Learn More

about how UPS strives for sustainability
Back to Job Navigation (sustainability)
Investing in Your Growth
Training
With the training and development resources at UPS, Future You has powerful tools to shape your future exactly the way you want. Training is directly related to specific job skills, enabling you to custom tailor development to your role. Our training programs are flexible, so Future You can decide when and how you want to work on improving your skills.
Our enterprise-wide learning management system, UPS University, empowers our people with a full library of on-demand online courses. And we offer one of the most generous tuition reimbursement programs in the marketplace, helping college students finance their education and attend school while working part-time or full-time at UPS. Through the Earn & Learn program, UPS has invested in the college tuition of 290,000 employees.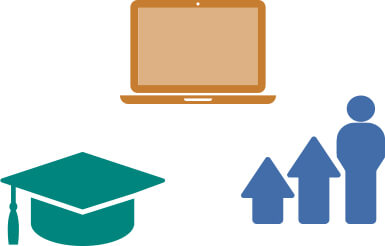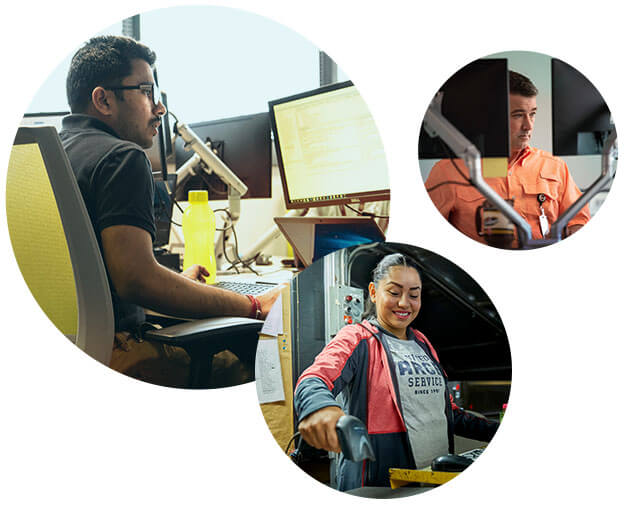 Diversity
At UPS, Future You discovers a workplace where everyone has an opportunity to fully participate in creating our success and is valued for their distinctive skills, experiences and perspectives. Our diversity and inclusion mission is to connect and empower our employees, customers, suppliers, and communities for success. We seek to advance this mission around the world through advocacy, community investments, business practices and setting the example of a workplace which is fair, authentic, inclusive and diverse. Our definition of diversity extends beyond race, age and gender to include differences in ethnicity, sexual orientation, gender identity, education, religion, physical ability, values, backgrounds and experiences.
Find out some of the ways we're driving inclusion throughout our organization, creating opportunities for UPSers like Bryce.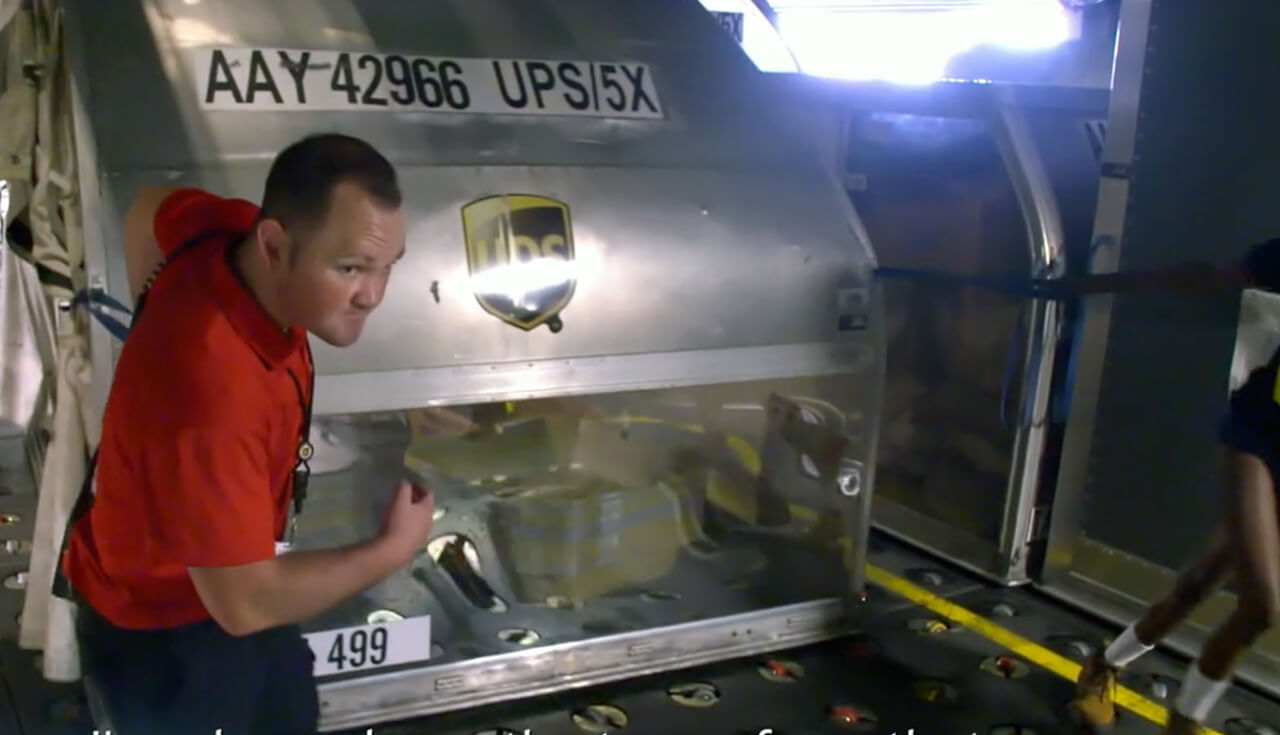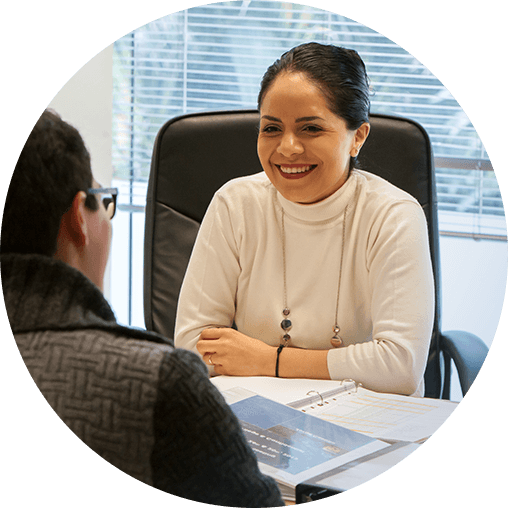 Women's Leadership Development
For Future You, when you're doing what you do best, the sky is the limit. Women's Leadership Development (WLD) focuses on helping you enhance your ability to lead others professionally and personally by developing the knowledge, skills and values necessary to confidently step into a leadership role at UPS.
As a global initiative, WLD brings together strong, passionate individuals who want to make the world work better for everyone. With our promote-from-within culture, great training and global scale, a career at UPS can take Future You wherever you want to go.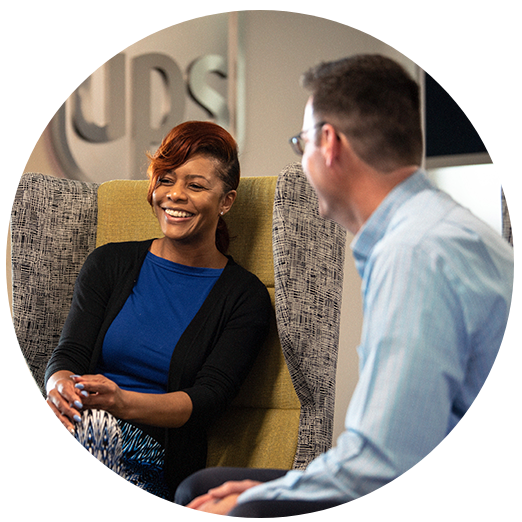 Business Resource Groups
Our Business Resource Groups are employee hubs that empower our people to connect, network and learn from others outside of normal work teams.
Learn More

about Business Resource Groups
Back to Job Navigation (Diversity)

Helping UPSers with Tuition
If you're interested in a Warehouse position, in some of our locations, you can earn your college degree without stressing about how to pay for it. Find out more about our Earn & Learn program that will help you with your college expenses—a bonus of up to $25,000 for part-time employees.
Learn More

about how UPS can help fund your education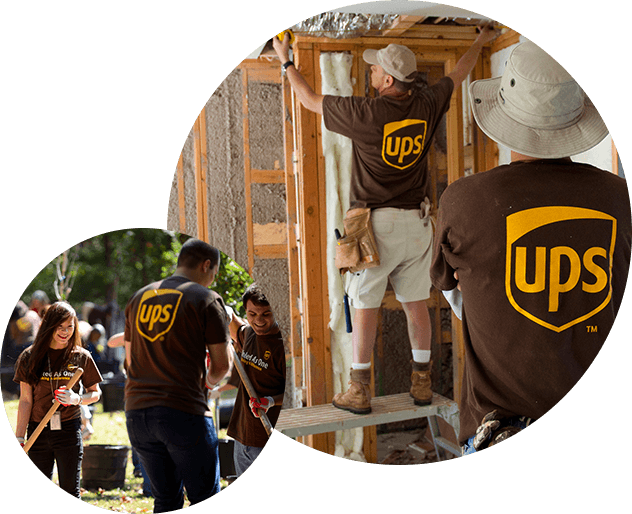 The UPS Foundation
Since 1951, The UPS Foundation has worked to strengthen countless communities worldwide. Their charitable giving, combined with the power of UPSers' volunteerism, will continue to create better places to live, work and play. For this generation, and the next.
Learn more

about the UPS Foundation

UPS Delivers with Distinction
Newsweek magazine's
America's Best Customer
Service company for shipping and delivery services

Forbes' Most
Valuable Brand in transportation

Top Rankings on the JUST 100 list for
social responsibility

Top Rankings on the Dow Jones
Sustainability
World Index

Top Rankings on the Harris Poll
Reputation
Quotient