Seasonal Warehouse Worker /Package Handler
Primary Location

150 Plan Way

, Warwick, Rhode Island
Job ID f9388168-8540-4a1b-8a4c-b61b4198d5f6
Wage $21.00/hour
Part Time
Warwick, Rhode Island
Entry Level
SHIFT YOUR FUTURE
Warehouse Worker
UPS Quick Apply
Applying for this role online is quick and easy – and you could even schedule your first day of work within 25 minutes! 
The steps are simple: 
1) Provide some basic information to start the application process.
2) Watch a short video to see what the job is like.
3) Complete our online application process.
4) Receive your job offer and schedule your first day of work.
SHIFT YOUR TEAM
Who exactly are UPS Warehouse Workers? Also known as Package Handlers, many of our Warehouse Workers load/unload packages in and out of UPS trailers or our signature brown trucks. Others sort packages to ensure they make it to the right destination. They are a diverse, collaborative, energetic team- and they enjoy fast-paced work.
SHIFT YOUR SKILLS
So, what does it take to make it through a busy shift moving boxes and packages?
The ability to lift up to 70 lbs

Stamina – this is a workout like no other!

Legal right to work in the U.S.

An eye for detail

Reliable and responsible

And a good pair of sturdy work shoes
SHIFT YOUR BENEFITS
What's in it for you? You've read about the quick application process, tight team, and active work… but what else do we offer to that makes being a UPS Warehouse Worker such a great opportunity?
Excellent weekly pay

Up to $25,000 in tuition assistance

401(k)

Medical, dental and vision after waiting period

Opportunity for career growth

And so much more
SHIFT YOUR PURPOSE
So, what is UPS all about? Well, you're probably already familiar with us – we're the brown trucks delivering everything from diapers, dish towels and holiday gifts to college care packages and life-saving medicines.
But we're more than that. We're also hardworking, efficient package handlers and friendly, focused drivers. We're professionals working in finance, technology, engineering, marketing, and more. We are building our business ethically, sustainably, and in an environmentally conscientious way. We are here to deliver what matters – to customers, communities, colleagues, the world, and you and your career.
Benefits & Career Advantages
Part-time Warehouse Workers get a full slate of benefits and rewards.
401(k)

Full Healthcare

after 9 months

Great Growth
Potential

College tuition
program

at some locations

Weekly Pay
Create a profile
Watch videos to learn more
Answer questionnaire
Submit application
Career Path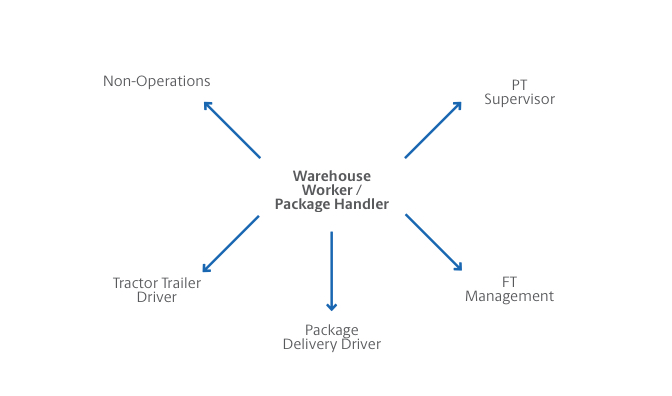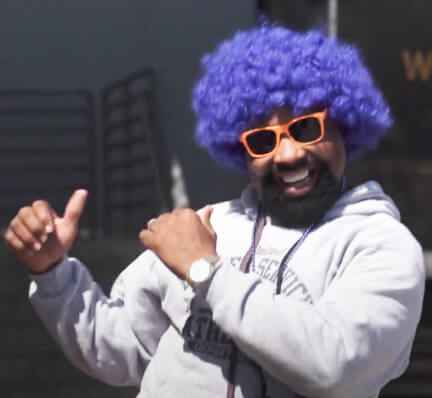 UPS Hype Man
When UPSers enter the gates at the Independence Hub in Fort Worth, Texas, they are greeted by the sound of music and cheers from fellow UPSer Darrell Hayward. Darrell has a passion to get his fellow UPS coworkers smiling.
Sounds Like Opportunity
The world of a UPS warehouse is like nowhere else. Step inside to see - and hear - what it's all about.