Forklift Operator - Warehouse
Full-Time
Town of Cheektowaga, New York
Level: Entry
Travel: No
Job ID: NYCHW100
Zip Code: 14227
Street Address: 60 Industrial Parkway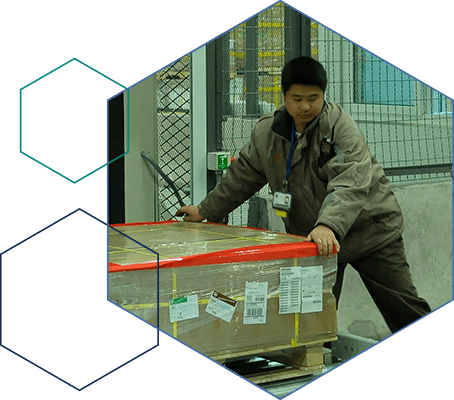 Global Logistics & Distribution Warehouse Associate Snapshot
Full-time roles
Team-Oriented Environment
Advancement Opportunities
Light industrial work
Benefits
Medical, Dental, Vision & more


after 30 days

401(K) plan with match

Growth from within
Benefits Disclaimer
The benefits and compensation information provided on this website are for informational purposes only. Not every product or service is available or applicable to every employee and the availability of a product or service is subject to change. UPS reserves the right to alter or delete the information provided as required by UPS' business needs.
Forklift Operator - Warehouse
Full-Time
Town of Cheektowaga, New York
Job ID: NYCHW100
Zip Code: 14227
Apply Now
Date posted 02/23/2022
Shift: Morning (9:00 AM - 7:30 PM)
UPS Global Logistics & Distribution
Highlights:
Team oriented environment
Full benefits including 401(k)
Benefit-eligible after ~1 month
Advancement opportunities
With UPS Supply Chain Solutions, you'll enjoy an active, team-oriented job in our logistics warehouses. Operating a forklift or similar equipment (don't worry, we'll train you), you'll move pallets for our customers—often well-known brands in e-commerce and other global industries. This is far from your typical, old-school warehouse job. You'll use modern technology and equipment to fulfill orders, including working with some of the most innovative tools and processes in the logistics industry.
And if you're looking to advance, you'll want to link up with a team that supports you, now and in the future. Within UPS Supply Chain Solutions, there's plenty of opportunity to move into higher paying supervisor or management roles.
Come join the exciting world of UPS Supply Chain Solutions and help enable worldwide commerce!
Needed skills/experience:
• Read and speak English
Preferred skills/experience:
• Forklift experience preferred
• Basic computer skills
Join a team that's customer-first, people led, and innovation driven. Be part of something great with UPS Supply Chain Solutions!
UPS is an equal opportunity employer. UPS does not discriminate on the basis of race/color/religion/sex/national origin/veteran/disability/age/sexual orientation/gender identity or any other characteristic protected by law
Apply Now
Warehouse Associates Career Path
Order Picker – Warehouse

leads to PITO Operator - Warehouse or Inventory Control.

PITO Operator – Warehouse

leads to Distribution Supervisor I.

Inventory Control

is the end of this branch.

Senior Warehouse Associate

leads to Distribution Supervisor I.

Distribution Supervisor I

is the end of this branch.
Get Job Alerts
Take another step towards your career at UPS
You Belong At UPS
We are better together. We are stronger united. We are UPS
Learn More