Mail Innovations Regional Account Executive-OR/WA
Primary Location

3424 Freeman Road East, Suite 100

, Tacoma, Washington
Job ID 328839
Full-Time
Tacoma, Washington
Level: Varies based on position
Job Summary
The Regional Account Executive manages customer relationships and sales processes for middle market accounts. The incumbent is responsible for new account conversions while managing an existing account base, where sales penetration and customer retention are equally important. This position requires extensive partnerships with external and internal customers on a daily basis in order to achieve results. This role performs administrative duties, maintains mail technology expertise, and delivers enterprising customer solutions that drive sales and revenue growth.
The Regional Account Executive manages individual sales plan (e.g., reviews weekly volume and revenue reports, etc.) to ensure accounts are producing as projected and to make necessary adjustments. The incumbent cultivates a strong partnership with UPS's Small Package division to foster cross-selling opportunities and to share knowledge of service offerings. This position retains and penetrates revenue in an existing account base (e.g., regularly meets with customers, etc.) to understand customer business needs, build strong customer relationships, and increase market share in a regional territory. The Regional Account Executive collaborates with Operations to ensure customers' expectations are being met and to proactively resolve customer issues.
Responsibilities
Collaborates with internal departments (e.g., operations, billing, finance, etc.) to ensure successful processing/activation of new accounts and to resolve customer issues (e.g., billing discrepancies, special needs and requests, etc.)
Submits pricing request (e.g., price quote requests, enterprise portfolio qualifying worksheets, etc.) to Pricing, to secure acceptable pricing which can be offered to prospects/customers and convert, penetrate, and retain customer business
Cultivates internal sales leads (e.g., strategizes with UPS Small Package division, etc.) to identify new sales opportunities, secure additional conversion revenue, and develop customized, bundled enterprise solutions
Records daily sales activities into customer relationship management system (i.e., TEAMS) to manage sales funnel (e.g., tracking prospects, capturing meeting notes, etc.) and validate sales cycles
Enters new customer profiles into account management system (i.e. INAMS) to initiate service implementation and enable access of customers' information by other internal departments
Maintains relationship with revenue management to support the creation of competitive proposals and business growth
Obtains knowledge about customers' competitors to consult customers on UPS solutions that support their market competitiveness
Remains current on industry news (e.g., industry associations, trade magazines, etc.) to understand marketplace changes and trends
Monitors and tracks competitors to gain competitive intelligence (e.g., business models and strategies, etc.) to be used in engaging prospects/customers (e.g., service and product comparisons, creating customer solutions, etc.)
Analyzes prospects'/customers' shipping software and business model to develop cost-effective and streamlined technology integration solutions

Responds to internal/external customer inquiries to satisfy their needs and requests in a timely manner and to maintain high levels of customer satisfaction
Preferences
Demonstrates a basic understanding of products, services, and customer facing technology solutions offered by UPS along with their features and business applications; describes general customer profiles targeted by the company
Understands industry and financial trends impacting UPS and/or customers' organizations; identifies the organizational structure and functions within a business
Conducts competitive analysis; understands competitor's tactics, product/service offerings, and strategies; translates competitor performance and actions into implications for UPS
Creates account strategies; understands customer's general business needs and knows the account status; may provide information about accounts for use in planning account strategy
Demonstrates an understanding of negotiation techniques; identifies stakeholders/participants that should be involved in negotiations; demonstrates an understanding of each party's objectives
Experience in sales/business development
Possesses industry experience/knowledge of online retail markets

Familiar with US Postal Service processes
UPS is an equal opportunity employer. UPS does not discriminate on the basis of race/color/religion/sex/national origin/veteran/disability/age/sexual orientation/gender identity or any other characteristic protected by law
Benefits & Career Advantages
Sales employees get a full slate of benefits and rewards.
401(k)

Full Healthcare

Career Growth
& Mobility

Comprehensive
training

Competitive Pay
Career Path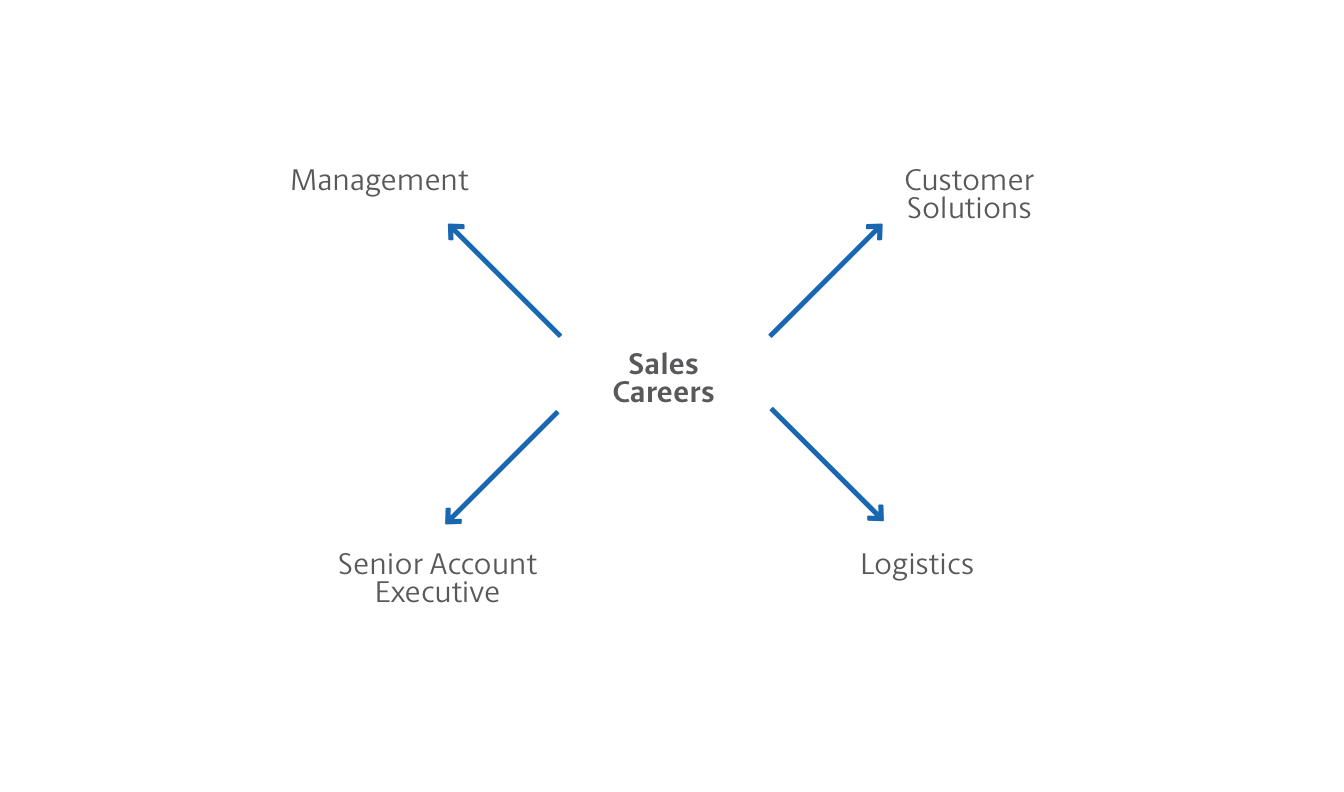 Career Snapshot
Opportunities to Grow

Strength of the UPS name behind you

Diverse team of experts

Creating custom solutions for businesses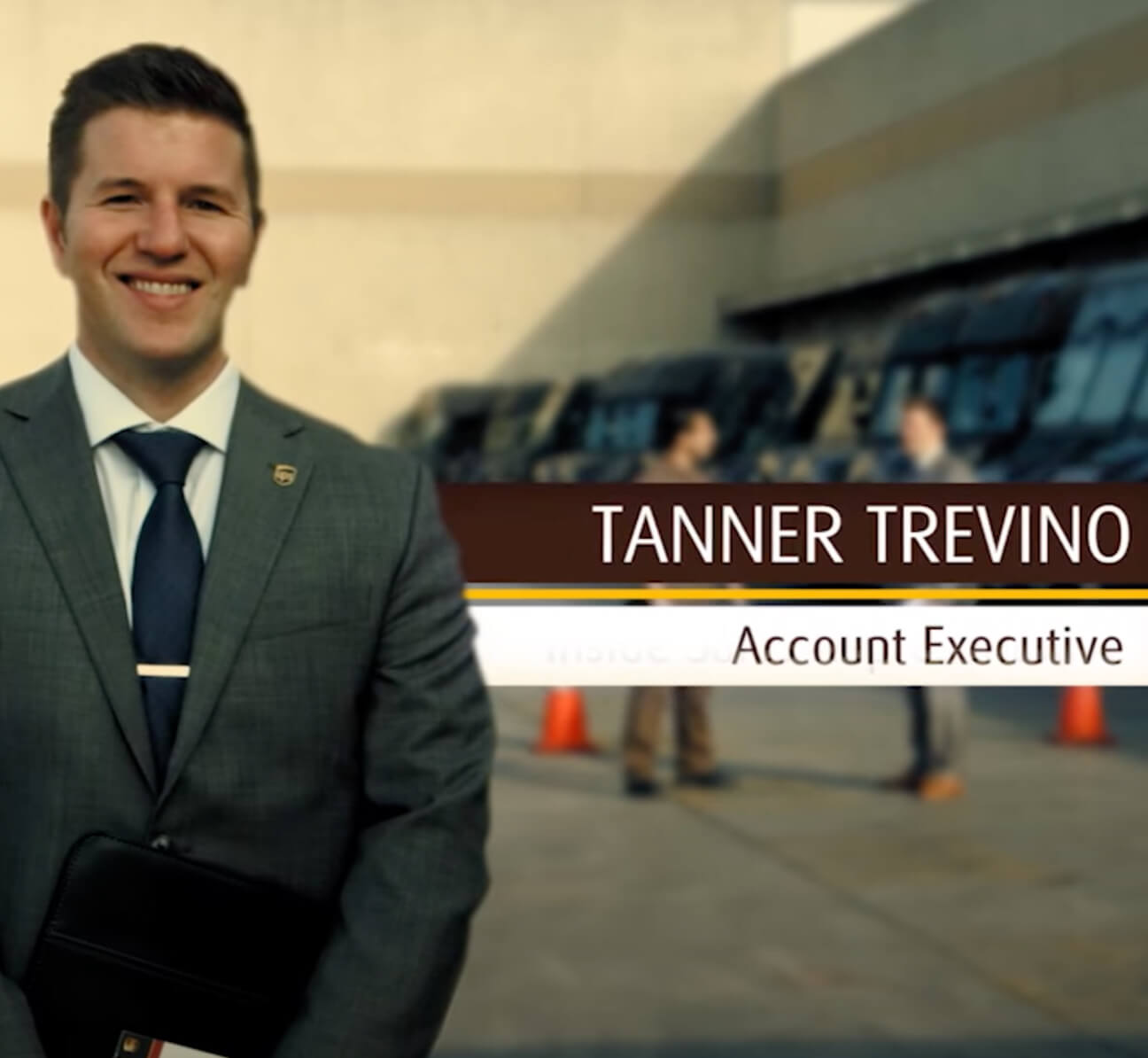 UPS Account Executives
Tanner Trevino, Account Executive, shares how he started in Inside Sales and has grown within our Business Development team.