Part Time HR Supervisor (SEASONAL)
Oakland Human Resources
Primary Location: SUNNYVALE, CA - United States
Facility Oakland Human Resources
Job ID 211183
Zip Code 94089
---
Job Title:         1DA PT Area HR Rep  
Department:    1DA Air District Human Resources                                    
                                             
Days:    Monday - Friday                                       Hours Per Week:             27.5          
                                             
Commitment to Position:             One Year         Hours:    11:00 pm - 4:30 am                   
                                             
Flex Time              Yes   If Yes, Explain:       30 minutes, can start as early as 10:30 pm 
Rotating Shifts      No   If Yes, Explain:                           
           
Travel                    No   If Yes, Explain:                           
           
Job Freeze           Yes    If Yes, Explain:       Peak Season                                        
          
Work Location:    North Core HR Office
                                             
Manager:     Tom Duvall                                     Supervisor:     Christy Didio
Work Environment:                                             
Candidate will split time between the office and the operation as needed.                                             

Job Description:                                             
The Part Time Supervisor impacts the operation by administering and communicating HR policies, procedures and programs in several of the following areas: employment, employee relations, safety, reporting and record keeping, training etc. In addition, the PT Supervisor may facilitate presentations or training as needed. The candidate may also assist in investigations and conduct research based on information requests from managers. The candidate must work collaboratively with other members of the HR Team and maintain a working knowledge of other roles in the function.                                             
 
Required Skills:                                             
Must have knowledge in Microsoft Office Word, Powerpoint and Excel. Ability to interact with employees on all levels is required. Candidate must have excellent communication skills- both verbal and written. Ideal candidate pays great attention to detail, has good attendance and previous performance ratings. Candidate should be working towards or already have a Bachelors Degree.                                             
 
Additional Skills:                                             
Prior HR knoweldge is preferred but not required. Prior facilitation experience is preferred.                                              
                 
Interpersonal Skills:                                             
Candidate should be self motivated and be able to work with little supervisoin. Ideal candidate has good conflict resolution skills, patience and listening skills.                                             
UPS is an equal opportunity employer. UPS does not discriminate on the basis of race/color/religion/sex/national origin/veteran/disability/age/sexual orientation/gender identity or any other characteristic protected by law
Apply Now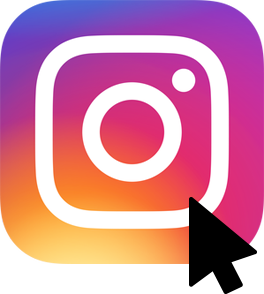 Future You
Loves

Our Instagram Page Follow Us
Jobs on the map
See where Future You will go.
Learn More
Get Job Alerts
Take another step toward Future You.