full-time feeder on road supervisor
Spokane
Primary Location: SPOKANE, WA - United States
Facility Spokane
Job ID 213854
Zip Code 99212
---
Job Summary
The Feeder On-Road Supervisor is responsible for training UPS Small Package tractor trailer drivers according to company guidelines. He/she monitors performance to ensure drivers are in compliance with UPS and regulatory requirements. This position supervises UPS drivers.
To carry out the primary responsibility of this position, the Feeder On Road Supervisor provides classroom instruction on work methods, government regulations, and the use of applicable driver systems and technology. The Feeder On Road Supervisor also distributes training materials, administers and grades training and compliance tests, and documents drivers' training completion. Another major focus of this position is to monitor UPS driver safety. This individual holds monthly safety meetings, administers monthly safety tests, conducts an annual performance and safety certification ride with each driver, and reviews accident and injury reports.
Other Duties
Determine employee training needs to produce continuous development plans
Provide feedback and support
Conduct performance evaluations and resolve individual and group performance issues
Supervise road activities by reviewing service reports, monitoring schedule adherence and following up with drivers on schedule deviations
Assist with dispatch and yard activities and work with contracted drivers during peak season operations
Preferred Competencies
Applies knowledge of feeder, hub and sort tools, equipment and technology to properly and safely transport, sort and load packages
Applies legal, regulatory and safety compliance knowledge to reduce company risk
Applies an understanding of policies and procedures to situations and operations in a business area
Applies knowledge of company structure and operations to resolve problems, make decisions and achieve business objectives
Builds labor relations by interacting with labor officials and unionized employees, and addressing and resolving requests and situations
Coaches and develops others using career development processes and tools
Manages and uses details, facts and information to thoroughly and accurately plan and complete work
Manages equipment repair and oversees the correction of problems with tools, machinery and other standard technical equipment
Manages physical assets (e.g., machinery, vehicles, equipment, supplies). Evaluates, obtains and allocates physical asset resources, maximizes their use and projects future asset needs
UPS is an equal opportunity employer. UPS does not discriminate on the basis of race/color/religion/sex/national origin/veteran/disability/age/sexual orientation/gender identity or any other characteristic protected by law
Apply Now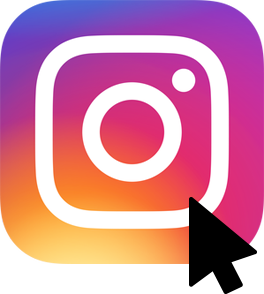 Future You
Loves

Our Instagram Page Follow Us
Jobs on the map
See where Future You will go.
Learn More
Get Job Alerts
Take another step toward Future You.