Q757- Distribution Associate Manager
SPARKS WWL OFFICES
Primary Location: SPARKS, NV - United States
Facility SPARKS WWL OFFICES
Job ID 214760
Zip Code 89434
---
If you're looking for a fulfilling career in distribution, we want to hear from you! UPS is seeking a Distribution Associate Manager to impact the organization by analyzing and planning for operational success and customer satisfaction in a warehouse or station. The Distribution Associate Manager monitors volume for respective clients and ensures client contractual compliance. He/she develops operational goals and plans, monitors and communicates performance against plan, reviews margins, acts as liaison with customers, sets priorities and coordinates with various functions to improve efficiency.
In addition to managing supervisors and hourly employees, the Distribution Associate Manager reviews contract guidelines to establish inventory control standards and procedures for performance measurement. He/she develops operational plans to define and communicate new operating processes and compliance standards (e.g., returns, shipments, receipts, etc.) and evaluates quality goals to develop process improvements and increase quality levels.
Responsibilities and Duties
Performs monthly financial reporting to analyze client profitability
Reviews monthly financial performance with District Manager to develop financial plans and forecasts
Manages expense margins to achieve revenue goals
Ensures delivery of timely and accurate invoices to optimize management of customer accounts receivable
Delegates and prioritizes workloads to ensure customer deadlines and contractual requirements are met
Acts as customer liaison and provides support on new account implementation, problem resolution and quality control
Coordinates staff attendance at customer meetings and quarterly business reviews to provide information and updates on productivity and performance standards
Participates in reviews and revisions of statements of work to accommodate changing customer needs
Leverages knowledge of customers' businesses to develop new opportunities for UPS Supply Chain Solutions
Manages the development of operation- and account-specific metrics to provide timely and accurate information on performance standards
Manages implementation of corrective action plans to address deficient performance areas and improve productivity
Conducts performance evaluations in a consistent, fair and objective manner and encourages continuous performance improvement
Knowledge and Skills
Demonstrates basic knowledge of Finance and Accounting theory and principles
Responds to compliance problems and identifies appropriate actions; identifies people needed to resolve issues and collaborates to develop corrective action plans; identifies programs that reduce risk and enhance safety; explains implications to changing laws and regulations
Demonstrates a detailed understanding of supply chain concepts; recommends changes to solve supply chain problems
Bachelor's Degree (or internationally comparable degree)
Fluent in Spanish - Preferred
UPS is an equal opportunity employer. UPS does not discriminate on the basis of race/color/religion/sex/national origin/veteran/disability/age/sexual orientation/gender identity or any other characteristic protected by law
Apply Now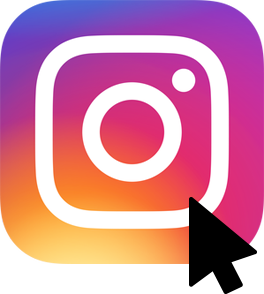 Future You
Loves

Our Instagram Page Follow Us
Jobs on the map
See where Future You will go.
Learn More
Get Job Alerts
Take another step toward Future You.